50s Mabel Cropped Cardigan in Navy
This 50s Mabel Cropped Cardigan in Navy is the perfect finishing touch for a winter outfit! She features a V-neckline, a row of buttons, long sleeves and a classic cable knit. Made of soft, stretchy and fine knit cotton in navy blue for a lovely fit. Every outfit will be a splendid one with Mabel! 
Shorter style
V-neckline
Long sleeves
Row of buttons
Stretchy ribbed trim
Article nr.
30931
Handwash inside out (don't leave it in the water)
Wash inside out
Wash dark colors separately
Do not dry clean
Do not tumble dry
Iron inside out on low temperature setting
Do not bleach
Deze jurk heb ik aan mijn bestelling toegevoegd als extra, omdat ik de print zo leuk vind. Eigenlijk ging ik er van uit dat ik een jurk geheel in tartan voor mijzelf net iets te heftig zou vinden (mijn voorkeur ging eigenlijk uit naar een rok). Boy was I wrong!

De jurk is fantastisch en de print is geweldig. De jurk in een M valt precies goed, dit is de maat die ik zelf het meest draag. Samen met het cropped vestje een ideale combinatie die ook zonder speciale gelegenheid ' neutraal' genoeg is om gewoon te dragen. En dat kon ik goed gebruiken! :D

Ondanks dat ik de jurk in een M heb besteld, heb ik het vestje in een L besteld omdat ik vrij lang ben (1.80m). Met de mouwen was dit voor mij wel echt nodig.
Deborah
&nbsp|&nbsp
2019-09-10 17:12:51
---
Tolle Kombi-Talente nicht nur für den Herbst. Alle Teile sind sehr angenehm auf der Haut und haben die ideale Länge bis zur Taille. Der grüne Cardigan ist locker überzuwerfen, wenn es an den Armen zu kalt wird. Ich habe ihn anprobiert und gleich anbehalten, Die blaue Jacke wollte ich schon im letzten Jahr bestellen, aber leider war meine Größe ausverkauft. Ich freue mich sehr, daß es dieses Mal geklappt hat, denn ich habe das Teil bereits in schwarz und rot und bin sehr begeistert davon. Das Material ist etwas dicker und sehr gemütlich und weich. Auch der Pullover ist wunderbar mit den langen Ballonärmeln und dem figurbetonenden Schnitt. Der Stehkragen hat genau die richtige Länge, und er endet nicht erst knapp unter dem Kinn, sondern läßt noch Hals übrig. Die helle Jacke fällt etwas klein aus. Normalerweise kaufe ich alles in S, hätte hier aber vielleicht lieber zu M greifen sollen. Ich wollte das Teil eigentlich über ein Kleid oder eine Bluse ziehen. Dafür ist es zu eng, aber dafür paßt es wunderbar zu schwingenden Röcken. Schnitt und Material sind super, und ich werde sicher noch eine andere Farbe bestellen.
Wie immer vielen Dank an TopVintage für die schönen Sachen und den schnellen Versand!
Uta
&nbsp|&nbsp
2022-09-23 21:22:41
---
Wat draagt dit ook weer lekker! Dit mooie gebreide vestje past perfect op deze rok. Het is lekker warm en draagt heerlijke het valt precies in de taille.
De rok is lekker warm en valt mooi soepel. En die zakjes! Super handig. De kleuren zijn in het echt ook heel mooi. Ik ben echt blij met deze heerlijke klassieke combi.
Patricia Jongman
&nbsp|&nbsp
2021-12-02 19:01:06
---
Past perfect bij mijn swing rokken. Leuke afwisseling.
Ludmilla
&nbsp|&nbsp
2021-11-16 17:47:18
---
This cardigan is cropped perfectly to wear with vintage shirts and high waisted pants. Love the v neckline too.
Allison Jensen
&nbsp|&nbsp
2021-01-18 16:18:14
---
nl
Prachtige winterkleding
De rokken van Timeless vallen mooi op maat, heerlijke dikke winterstof wat toch soepel valt.
De Steamstress crème crêpe blouse is prachtig maar te groot. Ik hoop dat een maat kleiner wel past. Het groene Banned top en blauwe Vixen vestje op de groene rok. En het Mak sweater burgundy vestje en Pamala
Mann panty op de bruine rok ... het riempje maakt het helemaal af en de prachtige Erstwilder Fur-Ever Friends brooche helemaal verliefd!
Laat de winter maar komen
Bedankt xxx
eveline
&nbsp|&nbsp
2020-12-31 18:00:12
---
Super Qualität und sitzt perfekt!
Giuseppina Ticli ℅ Fristo 11244
&nbsp|&nbsp
2019-11-10 17:43:19
---
Eerder dit jaar had ik de rode versie van dit vestje gekocht. Toen ik zag dat TopVintage andere kleuren had, heb ik ze meteen besteld. De vestjes zijn van een natuurlijk materiaal en van goede kwaliteit: ze pillen niet, vervormen niet en blijven aangenaam aanvoelen. Ze zijn kort en staan daarom het beste bij rokken en broeken met een hoge taille. Ook erg fijn bij een wijde cirkelrok of jurk. Een aanrader!
Marta S
&nbsp|&nbsp
2019-10-07 09:21:47
---
Het blauwe vestje van Vixen is fantastisch. Het valt precies goed in mijn taille, de knoopjes gapen niet en het is warmer dan ik had gedacht, dus een pluspunt! Ik twijfel erover om de zwarte ook te halen.
het groene truitje van Banned is ook super. Ik hou me aanbevolen voor meerdere kleuren. Hij combineert super met de tartan rok van Bunny!
Het paarse chevron truitje gaat helaas terug, ik vond de pasvorm wat lomp, niet zo mooi aansluitend als de foto's doen vermoeden. Helaas had ik al de kleinste maat, dus deze wordtem niet.
De weston jeans van Bunny gaat ook terug, verder niets mis mee, maar hij stond niet bij mijn korte pootjes.
De rok van sheen gaat ook retour. Niet alleen had ik een te grote maat (XS was al uitverkocht :'-( helaas), maar de stof was ongelijk gesneden dus de onderrok piepte er aan de rechterkant onderuit. De stof is wel heel lekker dik en warm, en het is een volle cirkelrok. Ik ga wel op de loer liggen voor als de XS er weer is ;-)
Y.
&nbsp|&nbsp
2019-09-27 18:48:47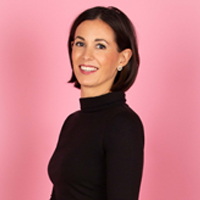 Response from Sylvia

Beste Y, wat fijn dat je zo blij was met je bestelling. Wel jammer van de rok, onze excuses hiervoor! Zodra we je retourzending ontvangen en verwerkt hebben, krijg je het aankoopbedrag van ons terug. En nu maar hopen dat die XS er snel zal zijn :-)
Groetjes,
Sylvia
Klantenserice
---
Deze vestjes zijn superleuk.
Goede kwaliteit, mooie kleur, leuk om te dragen. Goed combineerbaar met vele dingen.
Supersnelle levering en wederom mooi verpakt.
ann meganck
&nbsp|&nbsp
2019-09-27 14:11:15
---
I simply love these cardigans. The length is perfect for a waist cut look and the v-neckline is very flattering. Great cotton fabric and the fit is perfect.
K.
&nbsp|&nbsp
2022-09-28 13:17:22
---