50s Instinct Wrap Top in Forest Green
This 50s Instinct Wrap Top in Forest Green makes you feel like a real woman! You'll make men go wild when wearing this stunning wrap top! The style is beautiful on it's own but the scalloped ribboard and elegant openworked ajour drops pattern finish it off completely. Made from a stretchy, fine knitted dark green viscose blend for a lovely fit. Your first instinct is always right... and our instinct tells us we should have this fabulous top! ;-)
Loose-fit
Fixed wrap over
Long sleeves
Scalloped ribboard
Long enough to pair with regular trousers
Article nr.
22290
Handwash inside out (don't leave it in the water)
Wash inside out
Wash dark colors separately
Machine wash 30c delicates cycle
Do not dry clean
Do not tumble dry
Iron inside out on low temperature setting
Wat een prachtig donkere kleur groen. Eigen maat besteld en het zit als gegoten. Echt een aanrader.
Sonja Ibrahim
&nbsp|&nbsp
2019-07-25 18:23:59
---
Dieses Teil ist einfach nur schön, gute Qualität (selbst nach Maschinenwaschgang 30Grad), Farbe ist toll!
Isabelle Koller
&nbsp|&nbsp
2018-12-18 13:43:09
---
Ich liebe diesen Shop! Die Sachen sind durch die Reihe weg toll, die Lieferung ist immer schnell und so süß verpackt, und auch ein eventueller Umtausch klappt reibungslos.
Stefanie Gersthagen
&nbsp|&nbsp
2018-11-10 14:51:10
---
Jedes der Oberteil ist zauberhaft. Ich liebe sie einfach.
mariett thorp-hansen
&nbsp|&nbsp
2018-10-30 18:25:25
---
en
Everything is Awesome!
I'm so impressed by the fabric, colors, and designs. My first experience shopping online with Top Vintage is my guilt because I couldn't help myself seeing the adorable clothing online and spending more than I'm used to. I have shopped other online vintage clothing stores and too often find myself disappointed when the picture and description does'nt match the quality. My expectation was exceeded when I received my first order from Top Vintage! My guilt was gone as everything unbelievably flattered my shape. I attribute this to the fabric and design. I get compliments on everything I wear from Top Vintage. This company does an excellent job describing the loveliness of their clothing but they delivered; far exceeding my anticipation. Top Vintage' selection provides styles for every occasion. I'm in love! This is my go to for new clothes.
Misty Kim
&nbsp|&nbsp
2018-10-19 04:05:22
---
nl
Zwangerschapstonnetjes...
(Geen pondjes, want afgerond ben ik 0 ton te zwaar)

Net mijn 2e kind gehad en 10 kilo zwaarder dan normaal, dus mijn oude jurken gaan moeilijk tot niet dicht. Aaaaaargh! Deze items besteld om de herfst door te komen. Succes! Dankzij de maattabel.

De jurken verhullen de buik (en dat is best een opgave nu bij mij), vooral die gebloemde.

Het groene truitje geeft voor een borstvoedende mama een decolleté wat alleen voor papa's ogen is (dus daar moet een hemdje onder).

Maattabellen bij jassen vind ik verwarrend - maar hij zit goed, vind 'm wel smal vallen in de schouders vergeleken met de taille. De strikjes zitten vast met een soort veiligheidsspelden, dus die kunnen er af. Hij voelt lekker dik/zwaar/warm.

Tl;dr: great for hiding big belly
S Schaap
&nbsp|&nbsp
2018-10-10 11:40:09
---
Mooi truitje voor het tussenseizoen. Decolleté is net niet te laag. Het is met van alles te combineren maar heeft wel een taillebroek nodig want hij valt kort uit.
Birgitte Rasing
&nbsp|&nbsp
2018-09-07 11:23:18
---
Ich liebe die Röcke! Schöne Farben, sitzen perfekt! Die gelbe Bluse sah furchtbar aus, die Bänder an den Armen sind viel länger als auf den Bildern erkennbar und insgesamt war alles zu groß und unförmig. Die Ohrringe habe ich bereits in rot. Sie sind sehr schön, aber diese jetzt haben hinten einen seltsamen Gummiverschluss, denn ich nur mit Mühe bewegt bekam. Auf das Procedere habe ich keine Lust. Das grüne Oberteil ist genauso schön wie abgebildet und passt perfekt zum blauen Rock.


Wiebke Mandalka
&nbsp|&nbsp
2018-01-04 20:01:41
Response from Mandy

Hallo Wiebe, es tut uns sehr Leid dass ein kleiner Teil von dieser Bestellung nicht Ihren Vorstellungen entspricht! Entschuldigen Sie uns bitte. Ich werde mich heute aber noch kurz mit Ihnen in Verbindung stellen.

Liebe Grüße,
Mandy
Kundenservice
---
Sowieso toch de kleinere maat nodig, die uitverkocht was. Maar ik vermoed dat het model voor mij sowieso niet geschikt is. Hij gaat dus retour. ook is de stof dunner als ik hoopte.
Damaris van Schooten
&nbsp|&nbsp
2017-11-10 15:32:13
---
das Teil in Wickeloptik ist wunderschön nur leider zu kurz. Für jemanden wie mich mit ein Paar Kurven vor allem am Bauch eher nicht zu empfehlen da der Bauch ständig frei ist. Sonst sehr schön!
Christin Lahr-Eigen
&nbsp|&nbsp
2017-10-19 11:42:49
---
Ich hatte das tolle Kleid entdeckt und nur kurz gezögert. Auf ein Kleid in dem Stil bin ich schon länger aus. Und dann noch als Variante für den Herbst? und mit Taschen? Perfekt! Es sitzt wie für mich gemacht und ist unheimlich bequem. Und wird direkt am Wochenende mit den passen dazu erstandenen Oberteilen ausgeführt. Diese sitzen auch, wie gewohnt, perfekt und tragen sich gut. Ein rundherum gelungener Einkauf!
Nina Benger
&nbsp|&nbsp
2017-10-05 05:43:44
---
Leider ist das Kleid mit den Pfauen, auf das ich mich besonders gefreut habe, nicht richtig genäht. Auf der linken Hüfte entsteht eine unschöne Ausbeulung, weil hier die Naht anscheinend nicht richtig gesetzt wurde. Es ist dort zu viel Stoff vorne direkt unter der oberen Stoffbahn. Ich hoffe, es ist einfach nur das "Montagsmodell" und versuche es vielleicht mit einem Umtausch.
Das schwarze Top ist sehr süß, aber steht mir nicht.
Der grüne Rock ist toll, ich bin mir noch nicht sicher, ob ich die Schleife auf meinem Bauch mag, aber mit einem engen Top sieht es einfach toll aus.
Der grüne Pulli ist auch sehr hübsch und passt perfekt zum Rock für kühlere Tage.
Vielen Dank für das süße Geschenk und den tollen Service!






Maren
&nbsp|&nbsp
2017-08-29 08:23:04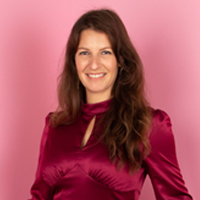 Response from Alexandra

Hallo Maren, bitte entschuldigen Sie uns dass das Kleid nicht richtig verarbeitet wurde. Das ist sehr ärgerlich. Wir werden uns sofort bei Ihnen melden und eine Lösung anbieten.
Liebe Grüße,
Alexandra
Kundenservice
---
Het Blutsgeschwister-jurkje is heel mooi van kleur, sluit goed aan en paste qua lengte ook perfect (ik ben 1,68 m en hij valt bij mij net op de knie). Het decolleté is netjes, niet te diep uitgesneden, en het kraagje maakt het wat spannender. Ik heb vrij lange armen, maar was blij om te zien dat de mouwen perfect aansluiten en lang genoeg zijn.

De twee gebreide tops zijn qua pasvorm ook perfect en van een stevige stof, zodat ze niet na een halve dag al uitgelubberd zijn. Mooie diepgroene en bordeauxrode kleur.

Het rokje zit ook perfect, de stof is vrij licht en valt dus mooi. De steekzakjes zijn een fijne toevoeging.

Hele mooie aankoopjes dus!

Silvie Groenen
&nbsp|&nbsp
2017-08-09 11:15:28
---
Maat kleiner besteld maar helaas te strak. Ik zat tussen 2 maten in en volgens maattabel besteld vandaar mijn advies eigen maat bestellen. Had een maat M maar wordt nu dus een L.
Mooie stof en kleur.
Sonja
&nbsp|&nbsp
2017-07-19 14:02:45
---
Lang gezocht naar kleding die zich aan de vrouwelijke vorm aanpast, in plaats van dat er verwacht wordt dat het andersom is. Goede kwaliteit van de producten, alleen de Darla omslag blouses zijn een beetje stug van stof waardoor het silhouet voor mij niet goed uitvalt. Ze zijn helaas retour gestuurd.
De broek valt voor mij (xl) toch nog groot uit, dus die ging retour. Ik wacht nog even tot de broek weer in mijn maat beschikbaar is. De jassen zijn helemaal geweldig.. en het groene truitje is dan weer wel van een wat soepele (ook dunnere) kwaliteit, maar valt perfect!
Ellemootje
&nbsp|&nbsp
2021-11-13 10:04:01
---
Alles weer supertop zoals steeds :-) Love it!

Vooral de vavavoom dress (zwart/paars) laat mijn diva-gehalte naar boven komen! En met de flamingo bloese zal ik zeker opvallen ;-)

De rest is ook supermooi... laat de winter nog maar wat duren zodat ik dit allemaal kan dragen!
Nancy
&nbsp|&nbsp
2021-01-06 18:20:49
---
der Schnitt ist schön figurbetont, der Ausschnitt aber nicht zu tief, die Farbe ist toll. Das wird ein neues Lieblingsstück für den Herbst ❤
Wendy
&nbsp|&nbsp
2020-10-06 05:01:04
---
de
Was für ein super schicker Cardi
Ich bin begeistert von Passform und Farbe. Was ist das ein tolles Teil. So etwas von shick und trageangenehm und kombinierbar und und und so weiter. Bin begeistert und von mir 10 Sterne. So ein hübsches Teil mit absolutem Wohlgefühl. Weiterempfehlung 100 %.
Martina
&nbsp|&nbsp
2019-12-03 23:39:12
---
Das Oberteil hat ein tolles Grün und macht eine super Figur. Super zusammen mit dem schönen Rock, der wirklich gut sitzt und sehr bequem ist. Ich liebe es!
Sabine Döhm
&nbsp|&nbsp
2019-11-17 13:13:26
---
macht eine Tolle Figur und hebt den Busen an. Jedoch ist die Größe 44/46 eher für 42 geeignet
Manuela Peterhansl
&nbsp|&nbsp
2019-10-16 18:37:18
---
Het blauwe vestje van Vixen is fantastisch. Het valt precies goed in mijn taille, de knoopjes gapen niet en het is warmer dan ik had gedacht, dus een pluspunt! Ik twijfel erover om de zwarte ook te halen.
het groene truitje van Banned is ook super. Ik hou me aanbevolen voor meerdere kleuren. Hij combineert super met de tartan rok van Bunny!
Het paarse chevron truitje gaat helaas terug, ik vond de pasvorm wat lomp, niet zo mooi aansluitend als de foto's doen vermoeden. Helaas had ik al de kleinste maat, dus deze wordtem niet.
De weston jeans van Bunny gaat ook terug, verder niets mis mee, maar hij stond niet bij mijn korte pootjes.
De rok van sheen gaat ook retour. Niet alleen had ik een te grote maat (XS was al uitverkocht :'-( helaas), maar de stof was ongelijk gesneden dus de onderrok piepte er aan de rechterkant onderuit. De stof is wel heel lekker dik en warm, en het is een volle cirkelrok. Ik ga wel op de loer liggen voor als de XS er weer is ;-)
Y.
&nbsp|&nbsp
2019-09-27 18:48:47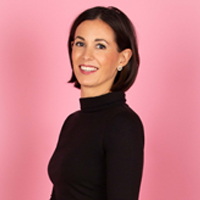 Response from Sylvia

Beste Y, wat fijn dat je zo blij was met je bestelling. Wel jammer van de rok, onze excuses hiervoor! Zodra we je retourzending ontvangen en verwerkt hebben, krijg je het aankoopbedrag van ons terug. En nu maar hopen dat die XS er snel zal zijn :-)
Groetjes,
Sylvia
Klantenserice
---
Je ne portais plus de talons depuis des années ! Je fuyais le dictat sociétal qui oblige les femmes à représenter un modèle féminin, sans prise en compte de ce que cela peut engendrer (inconfort, douleur...) Belle alternative sont ces semelles ! A glisser dans une paire de talon " Ruby" qui sont elle-même déjà dotées de semelles toute douce c'est enfin un bonheur pour moi de porter des chaussures à talon. Mais comment n'y avait t'on point pensé avant?
Myriam
&nbsp|&nbsp
2019-09-15 13:55:49
---
ich trage Größe 40 und hatte M bestellt. Sitzt wie angegossen, ist aber so kurz am Bauch, dass vermutlich bei jeder normalen Hose selbiger herausschauen würde. Zu einer "Marlene-Dietrich-Hose" wäre das genial. Da ich eine solche gerade nicht am Start habe geht das Teil zurück. Schade. Form und Farbe sowie Material waren sonst toll!
Hella Heise
&nbsp|&nbsp
2019-09-12 12:43:58
---
fr
Très années 50 en vert
Non disponible en noir, j'ai opté pour le vert et je ne suis pas déçue. Ce haut donne une silhouette avantageuse et s'associe très bien avec les jupes corolles : très vintage et habillé. La taille correspond bien.
Dora henin
&nbsp|&nbsp
2022-10-22 16:10:41
---