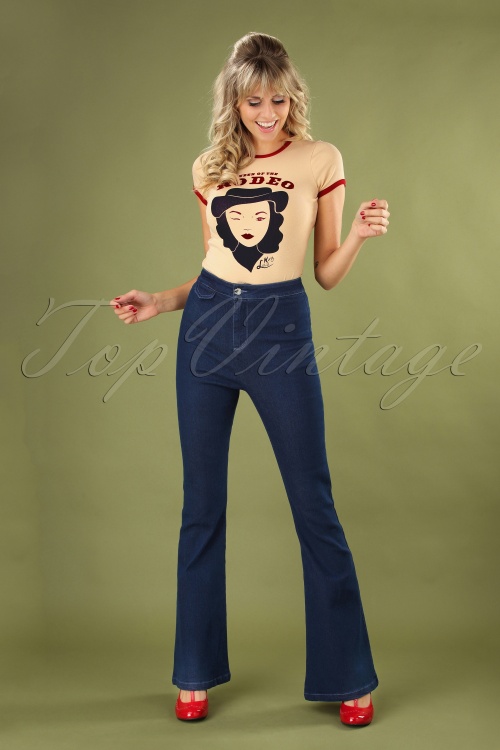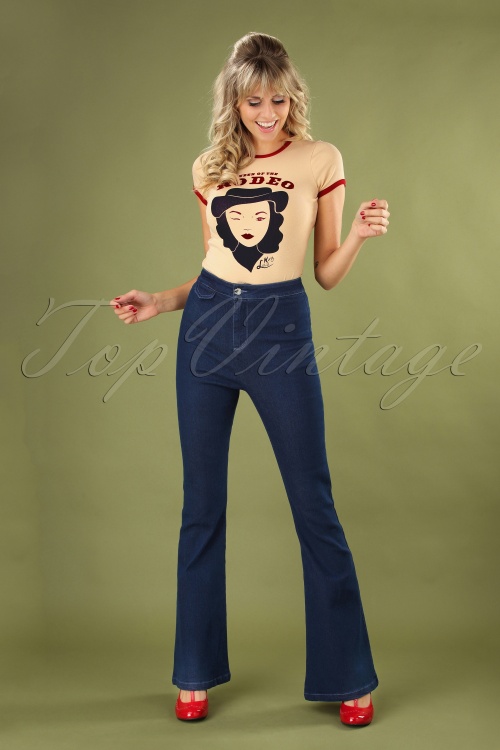 70s Legs Eleven Flared Trousers in Denim
These 70s Legs Eleven Flared Trousers in Denim are só comfy, you just want to wear them everyday! No wonder these flared trousers were a huge trend in the seventies and made a fantastic comeback! The flared legs are not only playful but also very flattering. Made from a sturdy yet stretchy denim blue cotton blend for a lovely fit. How I like my trousers? Comfy, fabulous and... flared!
Flared legs
Flap pocket at the front
Patch pockets at the back
Zipper and button closure at the front
Our gorgeous blonde Melissa height: 1.78m / 5'10"

Article nr.
19718
60% Cotton
35% Polyester
5% Elastane
Hang to dry
Handwash inside out (don't leave it in the water)
Machine wash 30c delicates cycle
Do not dry clean
Do not tumble dry
Iron inside out on low temperature setting
Ik moest heel even wennen aan het model, maar wat een aanrader! Pasvorm is fantastisch. Krijg er alleen maar leuke reacties op.
Heb er nog een besteld en degene die ik al had heb ik zwart geverfd
kim
&nbsp|&nbsp
2017-07-03 11:10:43
---
de
Most comfortable Jeans EVER
This is possible the most comfortable pair of Jeans I have ever owned. The high waist fits perfectly, its elastic but snug. With a small waist and wide hips and thighs it is always a nightmare finding trousers or jeans that fit, so I am over the moon. I will have to have them shortened, but I was expecting that and am happy to have it done.
Susanna
&nbsp|&nbsp
2017-03-17 09:25:00
---
Super leuk model, precies genoeg flair aan de onderkant en niet te veel. Fijne stof, goede lengte en de taille zat als gegoten, maar de broek zat zo strak om mijn billen en bovenbenen dat het niet meer comfortabel was.
Shawn
&nbsp|&nbsp
2017-02-07 20:01:48
---
Fijne jeans. Bij is het unieke high waist maar ik ben 1.62. Onder is de broek te lang maar die kan makkelijk worden ingekort. Truitje is kort model maar staat leuk op de jeans
Monique
&nbsp|&nbsp
2016-12-13 21:13:39
---
Yes!! Wat een heerlijke broek. Lekker qua lengte, de stof is iets stretch, waardoor die lekker zit. Echt mijn favoriete broek.
Wel apart wassen de eerste keer, de broek laat gigantisch af.



Bianca
&nbsp|&nbsp
2016-11-29 17:12:38
---
Ondanks dat volgens de maatwijzer deze broek perfect zou moeten passen is hij te wijd bij taille en heup. Sluit bij buik niet mooi aan. Hij is wel mooi van model dus ik stuur deze terug en bestel hem een maat kleiner.
Jose
&nbsp|&nbsp
2020-07-09 16:21:14
---
de
Wunderschön, leider mit Schwächen
Ich habe mir diese schöne Hose gleich zwei Mal bestellt. Leider ist an einer der Hosen schon der Reißverschluss kaputt gegangen. Das Material schein sehr günstig zu sein, ist nur eine Frage der Zeit, dass der andere auch kaputt geht.
Schade um die schöne Hose wenn man sie trotz günstigem Preis dann doch zum Schneider geben muss und draufzahlen muss.
Delia
&nbsp|&nbsp
2020-03-15 14:09:15
---
Wat een fijne jeans, een echte aanrader. Deze heeft een echte hoge taille.
Stof is super fijn, zacht en niet stug. Hopelijk blijft de broek mooi donker ook na het wassen. Ik had eest de L besteld deze was te groot ( zou volgens de tabelmaten goed zijn) heb nu de M en deze is perfect. De L komt retour.
Iris
&nbsp|&nbsp
2020-01-15 12:22:04
---
Ondanks mezelf na te hebben gemeten, viel de broek wat ruimer uit.
Helaas was de juiste maat niet meer op voorraad. Wel een erg leuk model! Valt heel mooi hoog in de taille en heeft een nadrukkelijke 'flair'
Robin van Rooij
&nbsp|&nbsp
2019-04-12 19:53:24
---
Deze jeans stond al een tijdje op mijn wishlist,zo blij dat ik deze besteld heb! Hij is langer dan de andere 70 style jeans op de site, die had ik eerst besteld maar vond ik toch net te kort. Ik ben 1.72m lang en vind jeans al snel te kort, persoonlijke voorkeur natuurlijk. Deze jeans is echter perfect, heel erg blij mee! Mooie kleur blauw en zit heerlijk.
Jolanda Witvoet
&nbsp|&nbsp
2019-04-06 15:19:55
---
Leuke broek zit supper lekker.Een klein beetje te lang maar dat lossen we wel op.
myriam mertens
&nbsp|&nbsp
2019-03-20 20:36:33
---
I have been looking for flared jeans for months. These are absolutely beautiful. With 1m80, jeans are generally too short for me, these are amazing, a little longer when wearing flats (which I love), and just perfect with heels. I'm in love!
Natalie Peiffer
&nbsp|&nbsp
2019-02-14 10:09:33
---
de
Shop neu entdeckt....bin total begeistert
Ein super sexy Kleid. Tolles Material. Passt perfekt, trotz grosser Oberweite passt und super Dekolté.!! Sowas gibts im normalen Bekleidungsgeschäft um die Ecke nicht! DANKE
Pumps waren leider zu weit und etwas zu gross bei meiner normalen Schuhgrösse ;-( Mussten leider zurück.
Die anderen Schuhe sind perfekt.
Ohrringe kamen leider defekt an . Mussten auch zurück.
Sonst alles super.
Bin nun gespannt, ob die Abwicklung bei Rücksendungen problemlos ist.
Die Zusendung der Ware war superschnell. War sehr zufrieden.
Allerdings ein Tipp. Die Pakete waren jedesmal etwas beschädigt, da die Pappe sehr dünn ist. Sehr schade ist bei dem liebevollen äusseren Design.
Ich bin jedenfalls begeisterte Kundin geworden und bin gespannt auf weitere Highlights.
Lieben Gruss ;-)
Martina Eichner
&nbsp|&nbsp
2019-02-09 14:45:03
Response from Bernice

Hallo Martina, es tut mir leid zu hören, dass die Ohrringe defekt bei Ihnen ankamen. Bitte verzeihen Sie uns dafür. Ich werde Sie sofort eine E-mail schreiben um dies für Sie zu lösen.


Liebe Grüße,
Bernice
Kundenservice
---
nl
Banned flared trousers
Mooie lange broek. Zit als gegoten en
mijn buikje is verborgen! Deze broek
heb ik er 2 van in de kast hangen.
De broek is niet duur.

Juliette
&nbsp|&nbsp
2018-10-25 17:13:05
---
Dit de beste broek die ik ooit gehad heb, mooi van kleur de snit is top en past mooi aan, ik ga mij zowizo nog één bestellen. Bedankt tiem. ♥️ ♥️ ♥️
Rosette Verschaeren
&nbsp|&nbsp
2018-07-20 05:53:06
---
Deze broek viel mij iets wijder dan ik had gedacht ondanks dat ik mezelf heb opgemeten voor ik de broek bestelde, maar nadat ik de taille iets heb ingenomen nog steeds fantastisch! Wat zit hij heerlijk.
De stof gaf wel gigantisch af toen hij net binnen kwam, pas na de derde keer wassen kon ik hem aantrekken zonder blauwe benen te krijgen.
Maartje
&nbsp|&nbsp
2018-06-30 19:32:59
---
fr
Taille haute trop haute
J'aime les modèles "taille haute"
Mais là c'est quand même un peu trop. Il aurait fallu reprendre le modèle de partout pour qu'il me convienne.
Je n'ai pas gardé
Amelie Layral
&nbsp|&nbsp
2018-05-02 04:38:53
---
Een broek die je aantrekt en meteen voelt: dit is er een! Heerlijke stretch stof, hoge taille; geen openbare vetrandjes! Zit heerlijk, staat goed. Ik overweeg er nog zo een te kopen!
Geertje Algra
&nbsp|&nbsp
2018-04-22 17:16:18
---
nl
Yes!!! Supermooie broek
Zo op verheugd en eenmaal binnen straalverliefd❤️ Mooie pasvorm, zit mooi aan door de fijne stretchstof, echte spijkerstof en superseventies!
Claud
&nbsp|&nbsp
2018-04-04 19:57:40
---
Recentelijk 7 kilo afgevallen dus daar hoorde een nieuwe broek bij. Deze jaren 70 broek zit echt fantastisch. Hij is erg lang, waardoor hij super valt boven een paar hakken. Van het bolero vestje heb ik al drie kleurtjes in mn kast hangen. Altijd handig over een leuke jurk. De kleur rood is echt tof. Al vaak besteld bij Topvintage en altijd tevreden geweest.
Yara Teegelaar
&nbsp|&nbsp
2018-03-28 05:58:30
---
Ik was al zo lang opzoek naad zo'n broek. Ik heb hem net binnen en ik ben zo gelukkig! Dit is precies wat ik zocht. H is natuurlijk wel te lang maar ik vind dat niet heel want ik wil juist dat ie over mijn schoenen valt en dat doet hij zeker! De stof is geweldig je hebt niet het gevoel dat je een spijkerbroek aan hebt. En hij is echt high waisted! Je krijg geen spijt van het bestellen van deze broek ik ben benieuwd wat de reacties van mijn kennissen zullen zijn!
Patty Emmas
&nbsp|&nbsp
2018-03-23 08:21:41
---
Het zag er top uit maar spijtig genoeg was de ritssluiting al stuk na slechts 2x te hebben aangedaan....kwaliteit was duidelijk minder dan verwacht ☹️
Anja Marievoet
&nbsp|&nbsp
2017-12-20 06:36:27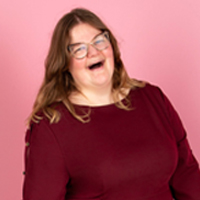 Response from Nicole

Beste Anja, wat vervelend dat de rits zo snel kapot is gegaan. Onze excuses hiervoor! Ik stuur je meteen een e-mail!
Groetjes,
Nicole
Klantenservice
---
de
Bin mal wieder super zufrieden!
Die Jeans passt super, ist in der Länge aber zu lang! Aber das ist bei meiner Größe 1,64cm kein Wunder! Ich lasse sie kürzen und gut ist!
Der Pullover hat eine super Qualität und fühlt sich super auf der Haut an!
Sabrina Lana
&nbsp|&nbsp
2017-10-06 06:53:50
---
Ich habe die Hose in ,,L" genommen, da ich breite Oberschenkel habe und befürchtete, dass ,,M" für diese zu klein sein könnte.
An den Beinen passt die Hose auch (wenn auch zu lang für meine 1,63 Meter), nur obenrum ist sie zu weit.
Erst Recht wenn sie einige Stunden getragen wurde und der Stoff sich gedehnt hat.
Ich habe sie behalten, weil ich dachte, dass ich sie mit einem Gürtel tragen könnte. Leider habe beim Versuch einen Gürtel einzufädeln erst gemerkt dass sie keine Gürtelschlaufen hat. Da hätte ich auch drauf achten können, aber das ist mir so noch nie untergekommen. Da sie nunmal schon getragen ist gebe ich sie halt zum Schneider. Aber für den Preis und dafür dass ich echt lange überlegt habe, ist das sehr schade.
Annika
&nbsp|&nbsp
2022-01-14 15:38:49
---
Mooi model en flinke flair pijpen. Broek zit lekker wel wat ruim door de stretch, dus eerder een maat kleiner bestellen.
Er waren vouwnaden met flink kleurverschil te zien. Op de naden De kwaliteit van de stof en kleur viel mij om deze reden tegen. Heel jammer maar daarom retour gedaan.
Rozemarijn
&nbsp|&nbsp
2022-01-01 10:20:37
---
de
Die 70er kommen zurück...
... und ich liebe es! Die Hosen sitzen auch bei nur 1,65 m mit meinen geliebten hohen Absätzen toll und machen eine ebenso tolle Figur. Auch bei Rundungen. Der wirklich riesige Schlag bei der Jeans ist großartig. Mehr davon.
Andrea
&nbsp|&nbsp
2021-11-16 18:33:32
---
Wat een fantastische broek! Je lijkt er slanker in, de hoge taille en wijde pijpen zijn echt heel flatteus. Kleur blijft mooi. Al veel complimenten over gekregen. Ik wil er nog eentje!
Annelies
&nbsp|&nbsp
2021-04-22 07:53:26
---
nl
Live your life Topstylishy
Weer erg blij met mijn nieuwe aanwinsten. Ondanks dat partys nu al even niet kunnen, bouw ik een feestje in mijn kledingkast. Even zoeken naar mijn nieuwe maat doordat ik nu zo'n 15 kilo ben afgevallen maar dat is geen probleem bij Top retouren worden snel en naar wens afgehandeld evenals de leveringen. Topsite blijft mijn favoriet.


S.
&nbsp|&nbsp
2021-02-14 20:00:10
---
Werd niet zo blij van de pasvorm. Zag er iets te vormeloos uit, voelde me er niet prettig in.
Broek was wel van mooie stevige stof gemaakt. Met mijn 1.70 m was de broek een beetje aan de lange kant. Waarschijnlijk met hakken goed, maar anders moest hij beetje ingekort worden. Gaat helaas retour, bestelling was wel weer netjes en snel geleverd.
Esther Coenen
&nbsp|&nbsp
2021-02-02 20:03:34
---
Zit heerlijk en staat fantastisch..., maar gaat wat loser zitten tijdens het dragen.
Bestel er nog eentje een maatje kleiner. Handig als je wat schommelt in kilo's ;-)
Prijs kwaliteit top!
Josette Vijlbrief
&nbsp|&nbsp
2020-10-22 10:54:40
---
Topbroek, mooi pasvorm en zit heel lekker
nathalie
&nbsp|&nbsp
2020-09-08 07:08:46
---
nl
Bij mijn lijf een scheve broekspijp
Zo'n leuke jeans maar helaas bleken zowel de twee bestelde jeans als de jeans die ik in de winkel kon passen allemaal scheef te trekken op mijn lijf waardoor de naden draaiden. Hierdoor liep de broekspijp duidelijk heel scheef én het zat onprettig. Zó jammer, want dit is een goed betaalbare flared jeans. Op zoek naar een ander merk en model dus.
Willemijn
&nbsp|&nbsp
2023-04-28 13:10:13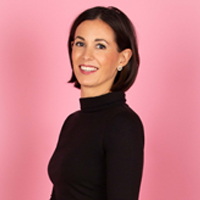 Response from Sylvia

Hey Willemijn! Wat jammer dat jij en de jeans geen match bleken te zijn, dat kan natuurlijk gebeuren, sorry hiervoor!
Ik zie dat we je retourzending ontvangen en het aankoopbedrag aan je terugbetaald hebben.
Natuurlijk wensen je nog héél veel plezier aan je andere Items toe :-)


Groetjes,
Sylvia
Klantenservice
---
As the title states, I absolutely love these pants! They are now my favorite pair of pants. I get compliments on them when I head out, and they go well with my 70s style clogs or when I go roller skating. I love the dark color as well. It is very high waisted, which I love. The only thing to watch out for is the zipper. I notice it tends to go down for some reason, so I have to check every once in a while to make sure my fly isn't open lol. Besides that, I absolutely adore them.
Melissa
&nbsp|&nbsp
2022-05-01 19:56:04
---