Gift Cards
TopVintage was founded by the biggest retro fans of all time, and therefore our webshop is filled with lovely vintage inspired products. Dresses, trousers, tops, skirts, underwear, bags and all other types of accessories; we love to pick out the best ones and sell them at the TopVintage boutique! By putting together the most original and high-quality items, there's a perfect product for every retro-chic lady.
Read more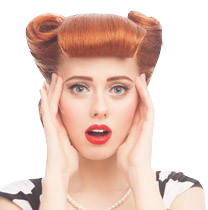 Sorry, we couldn't find any results! But... that doesn't mean that we don't have what you're looking for. Our items often have fabulous, creative and mostly foreign names, therefore we suggest that you select a category from our main menu first and then narrow your search by using the different filters available at the top, like colour, style, brand, size and price.

If you are looking for something particular and you still can't find it, please don't hesitate to ask: we're happy to help, gorgeous!