Time to unleash your inner diva and to immerse yourself in a world of timeless elegance and glamorous style. Whether you're looking for a special occasion outfit or want to glam up your everyday look, our clothes are designed to help you embrace that timeless elegance. So, in this blog we are sharing three stunning "Glam it up" outfits as inspiration. 
Velvet Dream 
Velvet is the kind of fabric that is often associated with luxury and refinement. For a look that marries sensuality and sophistication, this stunning pencil dress is the perfect choice. This dress wraps your body in elegance, accentuates your curves and wherever you go, she will make you shine like the star you are. Add a touch of timeless elegance by pairing this dress with pearl accessories.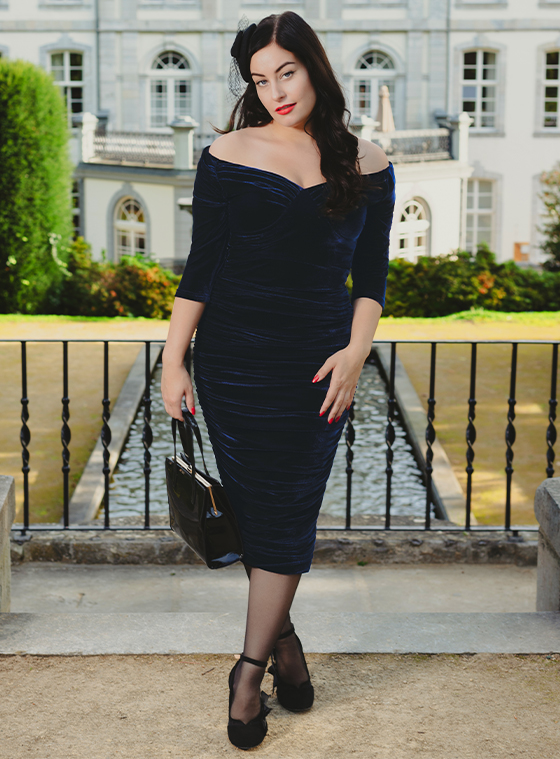 Hollywood Chic  
Step back into the glamorous 1950s. An era characterised by glamour and iconic style. For an outfit reminiscent of Hollywood chic, we recommend wearing a beautiful swing dress flaunting a fitted bodice and a full skirt. Pair the dress with sparkly jewellery, an elegant hairdo and high-heeled pumps to make a grand entrance wherever you go!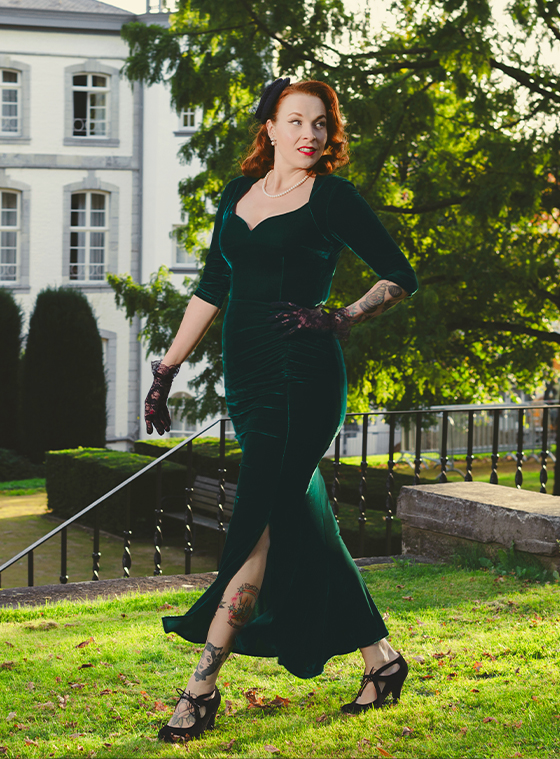 Maxi 
For a truly spectacular look, our glamorous maxi dresses are the perfect choice. Whether you're headed to a chic soirée, enjoying a romantic dinner, or simply looking for a way to add an enchanting quality to your day, our maxi dresses add a magical touch to every occasion.
The outfits that we shared in this blog, offer only a glimpse into our fabulous collection. From velvet to Hollywood-worthy swing dresses and glamorous maxi dresses, we have items for every occasion and every woman.