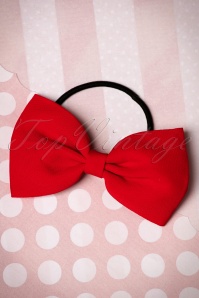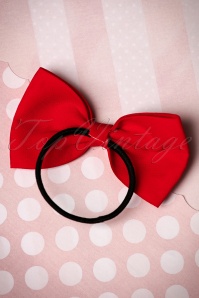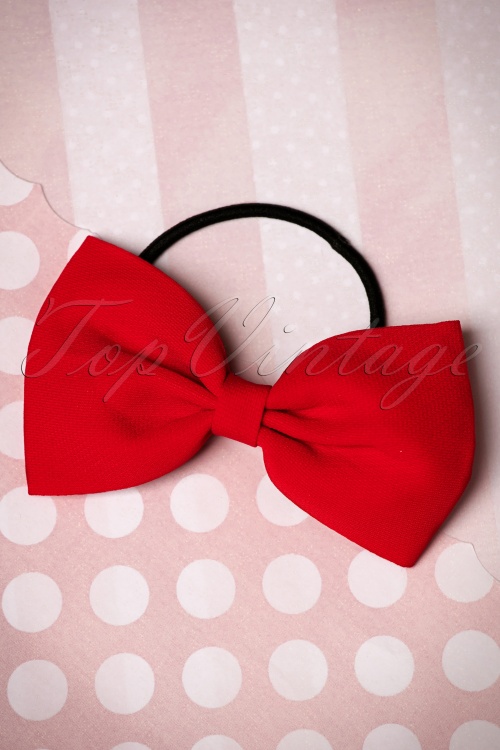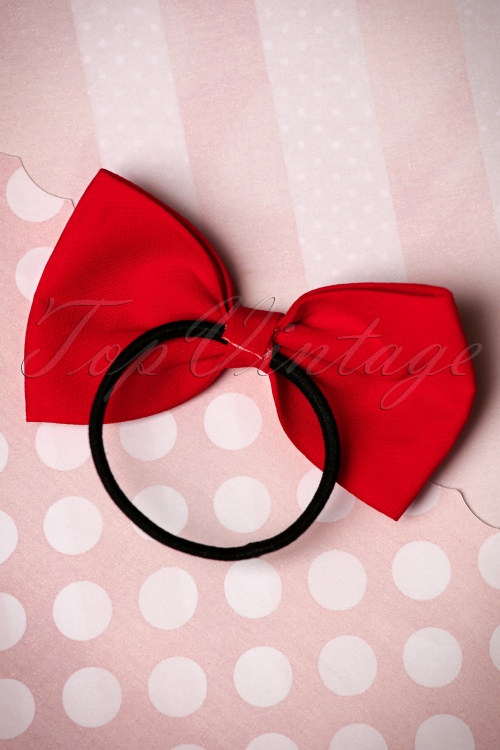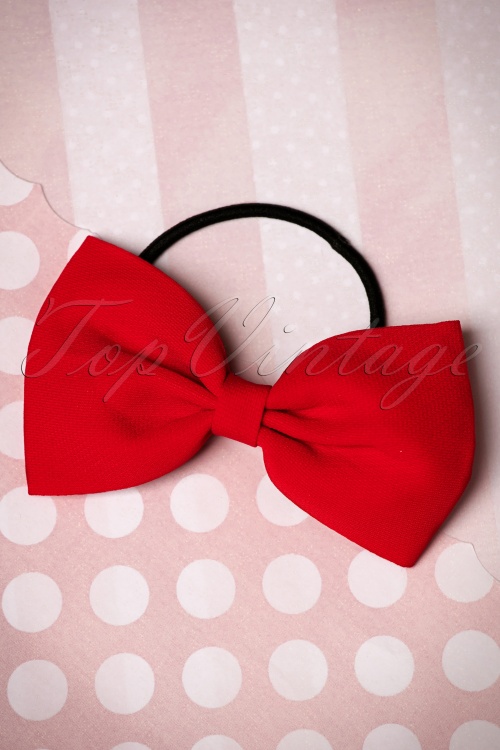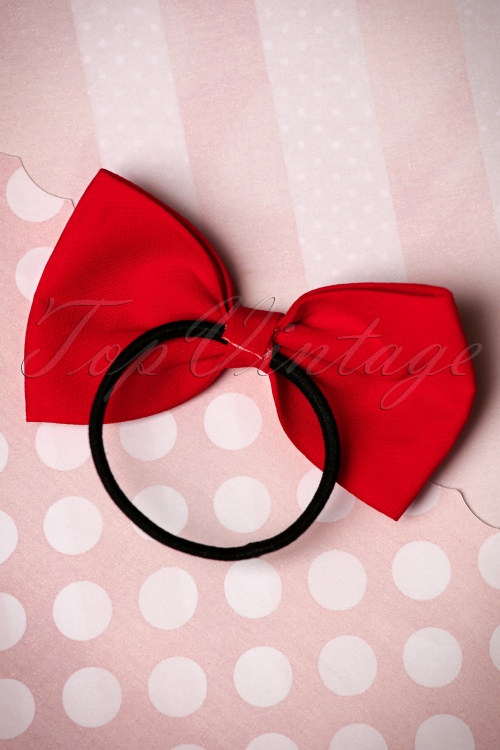 Lovestruck Bow Hair Band in Red
How do you transform your basic ponytail into something special? That's easy... by tying it with this playful hair elastic featuring a red bow... cute!
Decoration width: 10 cm
Decoration length: 5.5 cm
Selten so ein schönes Kleid gesehen. Der Jeansstoff passt hervorragend zu den kleinen Herzen, nur beim Binden der Schleife sollte man etwas Geschick haben, dass sie dann auch wirklich gut aussieht. ;-)
Am besten gefallen mir die Puffärmel an diesem Kleid, die verleihen einen ganz niedlichen,verspielten Touch.

Mit der roten Haarschleife ein sehr süßes Sommeroutfit.
Lena
&nbsp|&nbsp
2016-06-20 14:41:07
---
Suuuper blij met deze bestellingen!
De kleur rood is echt perfect! Echt roodrood!
Roze kleedje is teruggestuurd, kleur was niet voor mij..
In de plaats daarvan de rode besteld... maat te groot maar super mooi!
pencil dress past perfect! Meteen een andere kleur bijgekocht! Ikzelf ben 1m81 dus staat zeer goed.. maar betwijfel iemand met bvb 1m65 hier goed mee staat
Evelien
&nbsp|&nbsp
2016-06-10 13:07:22
---
Het jurkje zit heerlijk, het heeft inderdaad geen stretch maar dankzij de goede maattabel zat het als gegoten. Het vestje zit ook lekker. Het stretcht mee waardoor het denk ik ook goed zou zitten voor iemand met maatje 44 ipv 42. De schoenen zijn hoog maar zitten goed. Door de zooltjes en de heel bescherming
Lotte
&nbsp|&nbsp
2016-05-13 10:03:51
---
Liebeliebeliebe die Kleider :-)
tamara
&nbsp|&nbsp
2016-05-07 11:18:44
---
De accessoires van TopVintage fleuren mijn hele kapsel op. Stevig materiaal.
Esther
&nbsp|&nbsp
2016-04-08 14:53:53
---
Héél tof shirtje! De strikjes aan de mouwen maken het helemaal af.

het elastiekje met strik is ook erg leuk en zonnig. Volgende week vertrekken wij voor een weekje naar Spanje, en ik weet al zeker dat deze twee items mee in de valies gaan.

Thanks again, TopVintage! Qua levering ook weer alles tip top in orde!
Lotte
&nbsp|&nbsp
2016-03-13 17:29:40
---
Les robes que j'ai commandé sont magnifiques et taillent parfaitement ! Les 2 ceintures sont tops aussi, mais je ferais un trou en plus sur chacune d'elles pour avoir ma taille sur mesure. Les bas résilles sont sublimes, à voir s'ils sont résistants dans le temps. Les 3 articles de coiffure (foulard rouge, noeud rouge et bibi) sont merveilleux ! J'essaie juste de détendre le filet du bibi pour qu'il reprenne sa forme initial, car il a naturellement dû être plié pour l'envoi.
Merci TopVintage ! Première commande chez vous et je suis ravie ! ♥
Charlotte Alcaraz
&nbsp|&nbsp
2021-01-30 14:19:08
---
I don't have the hair skills and energy for real vintage hair, but I throw one or two of these on and I feel good enough. :) Easy-peasy.
Petra Kienle
&nbsp|&nbsp
2019-12-13 13:22:23
---
fr
Si seulement il y avait plus de couleurs...
J'aime beaucoup la texture du tissu, cela fait bonne qualité. J'en acheterais volontiers des similaires aux couleurs différentes si il y en avait
Héloïse
&nbsp|&nbsp
2019-02-20 08:04:50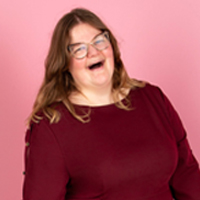 Response from Nicole

Bonjour Héloïse, je suis ravie que vous adorez ce petit accessoire ! Cet article est encore disponible en noir ;-)
Cordialement,
Nicole
Service Clientèle
---
nl
Jammer van die rode bloem
Bikini top helaas niet mijn model. Ziet er mooi uit maar jammer genoeg niet bij mij. Broekje ga ik wel houden.

Rode bloemen gaan retour. Bij openen van verpakking vielen er al gelijk gele stukjes af, ook duidelijk stukjes geel die ontbreken :(

Rode en gele cardigan voelen heel zacht en zijn mooi van kleur.

Overige accessoires zijn heel mooi :)


Liesbeth Ceulemans
&nbsp|&nbsp
2019-02-13 18:41:13
Response from Customer service

Beste Liesbeth, wat ontzettend vervelend dat bij het openen al meteen een defect zichtbaar was... dit mag natuurlijk niet gebeuren. Mijn excuses hiervoor! Ik zal meteen contact met je opnemen om dit samen op te lossen. Tot zo!

Groetjes,
Auke
Klantenservice
---
Men allereerste bestelling net aangekregen!
Alles netjes en mooi ingepakt en zelfs een leuk cadeautje erbij gekregen,echt toppie!

Het rode en zxarte vestje zitten als gegoten en staan super mooi op de broek en rok eveneens met het rode bloesje erop!

De rok en broek zitten eveneens als gegoten!

Maar het kleedje... WAUW WAUW! Ben er zo verliefd op!
Zit zo goed, voel me er super vrouwelijk en sexy in!
En met de rode of zwarte schoenen eronder is het plaatje helemaal compleet! Zitten zalig aan men o zo moeilijke voetjes,geen drukpijnen,niks. Zaaalig!!!

Al de kleding is percies zoals het afgebeeld staat op de foto's.
Heb geen rekening gehouden met de maattabel,gewoon op men gevoel afgegaan.

Kan maar 1 ding zeggen TOP vintage!

Men volgende bestelling is al onderweg dus super benieuwd!
Tot hiertoe alles top inorde!



Cindy Verschueren
&nbsp|&nbsp
2018-08-30 14:32:58
---
Commande bien reçu, envoi soigné mignons petits accessoires
Merci top vintage .
Nadia Guillard
&nbsp|&nbsp
2018-07-25 20:03:44
---
nl
Beetje een tegenvaller
Helaas heb ik toch nog iets retour moeten doen.

Het groene broekje, het model ziet er op het plaatje heel leuk uit maar helaas stond het mij niet.

En de shapedress was al een 75D maar zat nog te strak. Normaal hoort shape dress aan te sluiten maar ik kreeg haast geen lucht meer. Misschien dat ooit een ander model of een maar groter nog binnenkomt dan probeer ik dat is.

Het haar elastiekje heb ik wel gehouden! Zit goed glijd niet af en makkelijk om te doen.

Bedankt team voor de goeie service en tot de volgende bestelling!
Rosa
&nbsp|&nbsp
2017-06-29 10:01:43
---
nl
De perfecte finishing-touch.
Kan eigenlijk niet meer zeggen dan 3 keer ja. Zowel de haarbandjes zijn perfect met alles te combineren en het hoofdbandje is super schattig, zeker elke cent waard! <3
Janna
&nbsp|&nbsp
2017-06-25 19:22:05
---
en
Qualität, weibliche Kurven und liebevoller Verpackung
Ein Hoch an Topvintage!
Jetzt muss die Kreditkarte aber mal kurz weg ;)

Immer super Qualität, sehr liebe Verpackung (dankeschön!!) und so viele weibliche Kurven! LOVE IT!!
Grössentabelle immer korrekt, man darf sich halt echt nicht verwirren lassen, wenn es mal eine Größe XS wird obwohl man bei 174cm sich schon mal an M und L gewohnt hat.
Umtauschen kein Problem, wenn das Modell einem dann doch nicht so passt, wie vorhin gedacht.

Herzlichen Dank! Und nur weiter so!!
Petra
&nbsp|&nbsp
2016-09-14 15:31:12
---
Diese Bänder sind perfekt für mich, damit ich meinem langen Haar schnell ein Vintage Äusseres verleihen kann ohne grossartiges Frisieren.
Susanne
&nbsp|&nbsp
2021-03-22 08:45:29
---