This wide, vibrant-pink stretch belt flaunting a satiny bow is the perfect addition to any outfit and creates a beautifully defined silhouette, ooh la la! 
Fixed bow
Fastens with a 2-button snap closure 
Article nr.
17873
Elastane
Vegan leather
Polyester
Avoid contact with water/parfum/cleaning agent
Ben zooooo tevreden met dit jurkje... de maat is precies goed (exact zoals de maattabel vermeldt), de stof en snit zijn magnifiek...
Ik ben 1m72 groot en de jurk valt tot iets boven de knie.
De jurk kwam nogal gekreukt uit de verpakking, maar eenmaal uitgestreken (de stof strijkt trouwens heel makkelijk) is hij ronduit prachtig...
De roze riem met strik past er perfect bij!
Ann
&nbsp|&nbsp
2017-02-23 18:13:12
---
Top quality, super fast delivery and a perfect fit. I have had many compliments on this dress...in fact, two friends ordered it after seeing it. The material is great as it does not crease so no worried about a long car drive or sitting for a long time at a party!
Davina
&nbsp|&nbsp
2016-08-03 11:03:59
---
Everything I have bought so far is fantastic. Super quick delivery, beautifully packed - it's like opening a special present! Top quality and perfect fit. :-*
Davina
&nbsp|&nbsp
2016-08-03 11:01:15
---
Es hat anfangs ein paar Probleme bei der Lieferung gegeben, was aber nicht Top Vintages schuld war sondern DHL. Danke an das tolle Top Vintage Team für die schnelle Regelung und Einleitung des weiterversands. Die Kleider sind der Hammer! Alles passt wunderbar und wird ganz bald ausgeführt.
Nadine
&nbsp|&nbsp
2016-07-22 13:05:45
---
nl
Een pakket vol blijdschap!
Ik ben erg tevreden met mn aankopen! Erg leuk ingepakt, snel bezorgd en past perfect. Ik wordt helemaal blij met mn jurk. Ook de email srevice die mij attendeerde dat de jurk weer binnen was, waardeer ik erg. Daatsoor heb ik mijn eerste vintagejurk kunnen bestellen. Ik raad jullie zeker aan!
W
&nbsp|&nbsp
2016-06-04 23:39:23
---
nl
TOP service van een TOP winkel
Toen de postbode deze morgen aanbelde, leek het net alsof ik een cadeautje in ontvangst mocht nemen. Toen ik de doos opende, zat alles heel netjes verpakt, ik kon niet wachten om de verpakkingen te openen.
De rode jurk is prachtig en zit als gegoten. Ik zat wat te twijfelen, omdat ik tussen twee maten in zat en heb gegokt op de kleinste maat en het is perfect. De sjaal en handtas zijn een perfecte aanvulling op de jurk.
Erg tevreden over alles, net zoals de vorige keren! TOP!!!!
kathy
&nbsp|&nbsp
2016-04-15 17:55:52
---
nl
You made my day again topvintage team
Vandaag t jurkje ontvangen,zo blij mee,past perfect,
Zit erg comfortabel,sluit mooi aan en ik vind de lengte ook prima ik ben 1.60m,ik heb t gecombineerd met mijn zwarte pumps en de zwarte riem die ik reeds eerder bij jullie bestelde hier afgebeeld in fuchsia,die ik ook vaak gebruik op mijn eerder gekochte items,
Dank topvintage ..
Riny
&nbsp|&nbsp
2016-03-30 18:23:39
---
Wonderful belts - I love their colours and fit! Have several coulours already :)
Helena
&nbsp|&nbsp
2020-08-01 10:07:19
---
Ich habe mir das Kleid selbst zum Geburtstag geschenkt. Die Farben sind wunderschön leuchtend und der Schnitt sehr schmeichelhaft. Ich finde das Kleid in echt noch viel schöner als auf dem Bild. Zusammen mit dem Gürtel sieht es einfach nur zuckersüß aus. Habe viele Komplimente dafür bekommen :-) Werde bei top vintage immer wieder schwach... das ist einfach mein Lieblingsshop.
Christine Rath
&nbsp|&nbsp
2020-05-29 17:08:14
---
Ich habe so viele Kleider, die im Muster pink haben, da musste ich mir diesen Gürtel holen und er ist wirklich super süß.
Bin nicht sehr schlank um die Taille (Größe 40), aber L passt perfekt
Kea-Christin Krüger
&nbsp|&nbsp
2019-06-16 09:28:01
---
nl
Cream rok, geel vestje pink riem, mooie spullen !
Rok edel stof zacht beige pracht print, na wassen nog soepeler en fijn draagbaar, gesp is niet nodig te goedkoop want rok ziet te luxe uit, doe er een andere riem op en gesp eraf.
Geel vestje is goede vaste kwaliteit en leuk model wat je beter ruim kunt kopen dan zit het beter qua lengte, hele mooie kleur citroen geel iets feller dan custard dus.
De pink strik riem speciaal voor een jurk met roze roosjes gekocht, dan heb je een feest jurk wanneer deze kleur strik riem erop komt heel leuke combi.
Mooie degelijke spulletjes bedankt weer T.V.
S.J.
&nbsp|&nbsp
2019-06-07 18:10:14
---
Wat een heerlijke jurk, met roze riem erbij om het nog meer op te fleuren! En dan nog de schoenen om het af te maken. Lopen super, zeker voor iemand die amper schoenen met hakken draagt. Super voor een feestje!
Josine de Jongh
&nbsp|&nbsp
2018-07-05 08:31:13
---
Eindelijk een rok die mooi zit en mijn curves laat stralen! En de riem pas perfect bij mijn roze haar
Esther esther Van Ellen
&nbsp|&nbsp
2018-06-06 12:14:55
---
Ein wunderschönes Kleid mit tollem Design. Mit nicht so schmaler Taille muss man etwas mutig sein, es zu tragen. Ist mir egal. Ich liebe es❤️❤️❤️ und der Gürtel passt sehr gut dazu.
Anke Peter
&nbsp|&nbsp
2018-06-03 13:35:27
---
Een verjaardagscadeau van mijn man. Ik ben helemaal verliefd op deze rok hij staat prachtig zeker in combinatie met de roze riem. Mijn nieuwe favoriete stuk in mijn kast.
Tessa Strubbe
&nbsp|&nbsp
2018-03-06 07:53:17
---
Mooie riem, mooie strik mooie kleur.
Johannah
&nbsp|&nbsp
2017-04-01 14:34:59
---
Süßer Gürtel leider defekt, es fehlt ein Druckknopf
Ging retour
Lilly
&nbsp|&nbsp
2022-09-09 13:15:46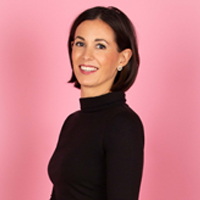 Response from Sylvia

Liebe Lily, entschuldigen Sie den kaputten Gürtel, schicken Sie Ihn einfach mit den Rest Ihrer Retouren mit zurück und wir erstatten den Kaufbetrag.
Liebe Grüße,
Sylvia
Kundenservice
---