Relive the stylish sixties in this 60s Trixie Top in Black! Typically Mod-style due to the little turtle neck; classy in all its simplicity! Made from black, jersey cotton for a comfy and perfect fit. Pair with a playful A-line skirt and rock this "poor man jumper"!
Subtle turtle neck
Long enough to pair with regular trousers
The featured skirt is not available in our shop
Article nr.
18169
Handwash cold (don't leave it in the water)
Wash inside out
Machine wash Wool cycle COLD
Do not dry clean
Do not tumble dry
Iron inside out on low temperature setting
Made in the USA
Liebsten Dank für das schöne und sehr praktische Geschänk :)

Schwarzer Top:
super Stoff, anliegend aber genug Platz beim Schnitt unter den Achseln, lag zwisch. M und S, habe mich für M entschieden. War eine gute Wahl.

Weißes Oberteil:
Elegant und leger. Wunderschön angenehmer Stoff. Ich liebe den Ausschnitt!!

Schwarzer Mantel:
Ein Hammer!! Armlänge absolut individuell einstellbar, Kragen lässt sich hochklappen.
Einwach nur OMG!!

Schwarzer Rock:
Perfekt! Kann man im Sommer/Frühling und mit ner Strumpfhose definitiv auch im Herbst und Winter tragen! Sportlich und elegant getragen, beides geht!

Geheimes Langarmweißnichtwieesheißtding:
Sooo eine coole Idee!! Der Stoff angenehm, leicht elegant, passt durchaus zu Jeans oder auch zu einem Kleid.

Roter Sakko:
Hatte Angst, dass die Ärme zu kurz werden. Nein, sind perfekt und wenn die Knöpfe zu sind, ist er schön anliegend ohne dabei einzuschnürren.

Pfff.....ich glaub, ich muss jetzt alles nochmal in allen anderen Farben nachbestellen ;)
Petra
&nbsp|&nbsp
2016-08-25 19:25:40
---
nl
A really great wardrobe basic
This top is very well made and actually looks even nicer than I thought it would! Such a good basic piece that will go well with any skirt. Also can be worn in any season.
JSC
&nbsp|&nbsp
2016-08-08 07:11:54
---
Alle items die ik tot nu toe heb besteld zijn geweldig. De kwaliteit van de kleren is super. Het zijn items die ik geweldig vind maar niet zo snel tegenkom in winkels, en als ik ze zie zijn ze vaak mega duur (als 21-jarige student is deze website dan erg leuk :D haha). TopVintage heeft een goede selectie van betaalbare leuke kleren maar ook wat duurdere voor een speciale gelegenheid.

Heb ondertussen al een aantal keren besteld en nog nooit iets hoeven terugsturen door de maattabellen! :)

X
Tahnee
&nbsp|&nbsp
2016-06-27 13:32:55
---
Bjr tout d'abord merci bcq car j'eu ma commande une première partie. Superbe article vraiment très contente. J'attends impatiemment le réste
Michela Truchy
&nbsp|&nbsp
2020-01-10 12:10:37
---
en
Couldn't love this one...
I really wanted to love this one. I had eyeing it forever. I sized down to an S as I could read it is a little baggy, and the size was PERFECT on me. However, the reason I didn't keep it was because of the way the arms were cut... Very high up in my arms!! No space for my armpits.. It fit perfect everywhere, but I wasn't comfortable. Did not exchange it for a bigger size as I'm quite sure it would have been too baggy on me. A real shame, but I'll keep coming for more because TOPVINTAGE is my all time favourite shop!
Paloma Inés Sanz Ruiz
&nbsp|&nbsp
2019-06-01 09:37:34
---
nl
Mooie vorm - snel niet mooi
Hoi,

Al eerder twee tops besteld, de stip en hartjes. Wat werden beide tops snel niet mooi. Zi vaak niet aangehad en toch snel pillen. Ik baal er nog steeds van en had ze retour moeten sturen maar de bovenzijde kon onder jasje want dan zie je het pillende katoen. Maar de tops zijn juist zo leuk gewoon zo, op een broek of rok.

Groeten Lotte
Lotte
&nbsp|&nbsp
2018-05-27 14:41:15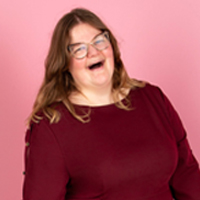 Response from Nicole

Beste Lotte, wat ontzettend vervelend dat beide tops zo snel zijn gaan pillen! Onze excuses hiervoor! Ik ga je direct een mailtje sturen, dan bied ik je graag een passende oplossing aan. 
Groetjes,
Nicole
Klantenservice
---
Schlicht und schön! Hier eher die normale Größe bestellen.
Alexa
&nbsp|&nbsp
2017-01-15 10:10:39
---
Mooie pasvorm en kwaliteit. Twijfel of ik blauwe jurk een maatje kleiner zal bestellen maar verder is alles prachtig.
Gerda
&nbsp|&nbsp
2016-11-27 14:10:19
---
en
Qualität, weibliche Kurven und liebevoller Verpackung
Ein Hoch an Topvintage!
Jetzt muss die Kreditkarte aber mal kurz weg ;)

Immer super Qualität, sehr liebe Verpackung (dankeschön!!) und so viele weibliche Kurven! LOVE IT!!
Grössentabelle immer korrekt, man darf sich halt echt nicht verwirren lassen, wenn es mal eine Größe XS wird obwohl man bei 174cm sich schon mal an M und L gewohnt hat.
Umtauschen kein Problem, wenn das Modell einem dann doch nicht so passt, wie vorhin gedacht.

Herzlichen Dank! Und nur weiter so!!
Petra
&nbsp|&nbsp
2016-09-14 15:31:12
---
De schoentjes van Tamaris zijn steeds een winner. Ze zitten uitstekend en je kan er gerust een dag op staan en lopen. Het jurkje is gewoon...mmm. Het bloesje is klasse. Ik ben een contente juf!
Monique
&nbsp|&nbsp
2016-09-06 17:01:14
---
I ordered this top in L, but unfortunately it's too big. Size guide was not helpful.
Irena
&nbsp|&nbsp
2021-04-29 11:39:17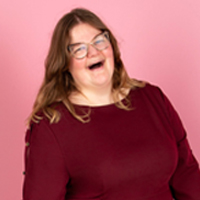 Response from Nicole

Dear Irena, I'm sorry to hear the item was too large. We try to give you as much information as possible, but every body is different! If you hesitate about sizing in the future you can always contact us for advice :-)
Kindest regards,
Nicole
Customer service
---
What a classy top! The space for armpits is a bit small indeed but not a big deal.
juliana
&nbsp|&nbsp
2020-09-30 17:44:30
---
nl
Armpit too small, bit baggy at the waist
Armpit too small, bit baggy at the waist
willy
&nbsp|&nbsp
2020-06-05 16:27:28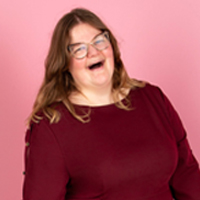 Response from Nicole

Dear Willy, I'm sorry the fit of this item wasn't suitable for you! I've also just replied to your e-mail regarding this and look forward to your reply!
Kind regards,
Nicole
Customer Support
---