Vesper Seamed Stockings in Black
These Vesper Seamed Stockings are irresistible! Stunning black 20 denier stockings made of a soft fabric which hugs your legs! Styled with a black band with lace detailing and a black back seam, we love it! These sexy seamed stockings combine old time glamour and allure with everyday comfort!
To wear with suspender/suspender belt
Sheer reinforced toes
The featured dress is not available in our shop
Article nr.
19031
86% Polyamid
14% Elastane
Handwash in lukewarm water (don't leave it in the water)
Do not dry clean
Do not tumble dry
Air-dry flat
Do not iron
Knalrood en streelzacht, prachtig op allerlei zwarte en knalrode jurken. Ik heb dit vestje in het rood en het zwart. Als het ooit beschikbaar is in het knalgroen of turquoise, koop ik die kleuren er direct bij.
Nele
&nbsp|&nbsp
2016-12-15 13:13:11
---
Strümpfe und Strumpfhosen kann man nie genug besitzen. Alle Exemplare sind traumhaft schön und angenehm zu tragen.
Nina
&nbsp|&nbsp
2016-10-14 08:22:41
---
Strümpfe und Strumpfhosen kann man nie genug besitzen. Alle Exemplare sind traumhaft schön und angenehm zu tragen.
Nina
&nbsp|&nbsp
2016-10-14 08:19:07
---
Ik word elke keer helemaal blij als het pakketje van TopVintage arriveert. Zo mooi verpakt, altijd een leuke verrassing erbij en nog nooit een miskoop gehad! Het blauwe jurkje kleedt mooi af en is (al dan niet in combinatie met het korte witte vestje) voor heel veel gelegenheden geschikt. Over de kousen, rok en blusher ook heel tevreden.
Christel
&nbsp|&nbsp
2016-09-18 18:07:59
---
de
Wunderschöne strümpfe!
Der wahnsinn! Bestelle ich immer wieder! Bei 36/38 passt 4. mit Strapsen wird jeder mann man bei diesen nahtstrümpfen der Kopf verdreht!!! Must have für mich
Vanessa Wittmann
&nbsp|&nbsp
2020-01-18 14:27:40
---
Die Strümpfe sind sehr schön, leider ist der bund viel zu eng... ich trage 36/38. trotzdem sind sie zu eng dass es schön aussieht. Sehr sehr schade. Nur bestellen bei hosengrösse 36. dann müsste es gehen
Vanessa Wittmann
&nbsp|&nbsp
2020-01-18 14:23:25
---
Too thin, holes developed during first use. Will not purchase stockings from top vintage again
Joel Morrison
&nbsp|&nbsp
2020-01-07 18:29:37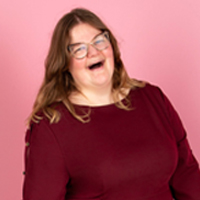 Response from Nicole

Dear Joel, I'm sorry to hear you're disappointed in the quality! I will contact you today still so we can take a look together. I'm sure we can solve the matter :-)
Kind regards,
Nicole
Customer Service
---
Bin wie immer sehr zufrieden.Sie sehen sehr sexy aus und sind zudem sehr angenehm zu tragen.Vielen Dank für das süsse extra.
Ingrid
&nbsp|&nbsp
2017-06-13 19:42:20
---
de
Traumkleider!!!!!Auch in kleinen Größen!
Ich bin so begeistert von Euch!!!Endlich Maßangaben, die stimmen!Da ich eine sehr schmale Taille habe und insgesamt eher zierlich bin, kommt es bei anderen Versandhäusern oft vor, dass ich Kleidungsstücke zurückschicken muss, weil sie mir zu groß sind!
Bitte, bitte weiter so! Besonders toll finde ich, dass ihr auch Kleider mit Taillenmaßen von 60- 62 cm habt!Die meisten fangen erst bei 66cm an und das ist mir zu weit!Bitte nehmt weiter so schöne Kleider auch in kleinen Größen in Euer Angebot auf- da seid ihr wirklich eine lohnenswerte Ausnahme!!!Ich habe jetzt fast alle Kleider, die ihr in meiner Größe angeboten habt und bin super zufrieden!Und dann immer die schöne Verpackung und die netten Geschenke!Der Kühlschrankmagnet mit Retro-Spruch hat mich besonders gefreut!Bis demnächst!Eure Isabel
Isabel
&nbsp|&nbsp
2017-03-14 15:19:55
---
Die Naht ist ein Hingucker, das Muster ebenfalls. Reichen auch bei kräftigeren Oberschenkeln noch schön hoch und sind angenehm zu tragen.
Sophie
&nbsp|&nbsp
2017-02-16 13:49:47
---
Ik heb wel hulp nodig bij het dichtritsen van deze jurk. Het is een perfect fit! De stof is prachtig en geeft een chique uitstraling. De schoenen staan er geweldig bij en zijn van goede kwaliteit en de pasvorm is comfortabel. Perfecte jurk voor een Black-tie dress code voor een kleine dame als ik! De jurk valt halverwege mijn onderbeen. Een setje kousen met charatels maken de outfit compleet.
Daisy
&nbsp|&nbsp
2017-02-16 10:57:24
---
Nog maar 2 setjes besteld want deze mini dame is erg blij met kousen die aan haar korte beentjes passen :) Toppie en de prijs is ook leuk
Daisy
&nbsp|&nbsp
2017-01-20 10:46:41
---
Fantastische zachte, mooie kousen. Heb ze wel 1 maatje groter besteld dan ik normaal heb en ze zitten fantastisch. Het zijn mooie dunne doorzichtige kousen dus je moet er natuurlijk wel wat voorzichtig mee zijn met scherpe kledij/nagels/e.d. Ben er heel blij mee
DD
&nbsp|&nbsp
2023-02-14 14:46:48
---
Heel mooi en leek goed te zitten totdat ik er een avond mee rond liep!
De kousen zakte helemaal af en daardoor werden de jarretelle ook mee getrokken. Zeer oncomfortabel en ik was niet op mijn gemak. Heel jammer.
C Bienkens
&nbsp|&nbsp
2022-01-19 10:31:10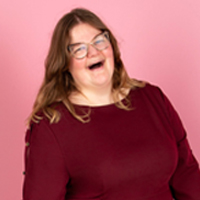 Response from Nicole

Beste C., wat vervelend dat dit geen succes was! Ik mail je even voor wat meer details en om te kijken of we nog iets voor je kunnen betekenen. 
Groetjes,
Nicole
Klantenservice
---