Super Control Brief in Black
Be sexy in shapewear! This Super Control Brief provides a strong shaping of the tummy and back while the garment feels soft to the skin! The brief is made out of a luxury, black power-net with a strong elastic function that feels like a second skin. Finished off with a silicone trim at the top to prevent it from rolling down. A beautiful basic to wear underneath any type of tight clothing that's also quite sexy thanks to the lace ;-)
Medium shaping level
Silicone trim at the top
Double layered panel at the tummy
Special touch for a perfectly rounded bottom
Luxury and smooth lace
The featured bra is not available in our shop
Article nr.
20796
85% Polyester
15% Elastane
Handwash inside out (don't leave it in the water)
Washing machine delicates / lingerie with in mesh laundry bag
Do not tumble dry
Do not iron
Super blij met alles en helemaal STAPEL verliefd!!
Alles zit heerlijk en staat prachtig!
De schoenen zijn super cute!!
De lipbalsem is prachtig van kleur en super mooi als rouge.
Ik ben weer super blij!! Dankjewel!!

Lieneke Primmer
&nbsp|&nbsp
2017-11-12 21:00:29
---
does'nt really shape the way it should, so i'll send it back.
mevr
&nbsp|&nbsp
2017-06-29 14:08:31
---
Ik draag al meer dan 6 jaar shapewear en ofwel zijn deze niet echt sexy, ofwel zitten ze niet goed en rolt de bovenkant steeds naar beneden. Niet bij dit artikel ! Deze zit echt super EN ziet er ook nog eens sexy uit ! Een double whammy met andere woorden. Ik kan dit artikel alleen maar aanraden. Ik heb hem in beide kleuren en heb juist nog twee extra besteld met mijn verjaardagskorting. Thanks TopVintage ! ♥
Rebecca
&nbsp|&nbsp
2017-06-13 08:36:40
---
Wat een mooi item! Zit mooi én staat mooi. Eens een keer niet zo'n super degelijk correctiebroekje. Helaas voor mij net een maatje te groot, dus teruggestuurd. Nog even maatje kleiner bestellen.
Manon
&nbsp|&nbsp
2020-10-22 12:44:34
---
Heel blij mee! Eindelijk het shapewear waar ik naar zocht. Zit lekker stevig, kleed mooi af en maakt alles net even wat mooier en gladder ;) Ook gemakkelijk in gebruik wat betreft aantrekken etc. Wat mij betreft een aanrader!
Jorien Hulsman
&nbsp|&nbsp
2019-10-27 20:42:15
---
nl
Prachtig! Valt wel groot
Prachtig design, supervrouwelijk. Door rand zakt het niet af. Ik heb maat M/38, heb dat ook besteld. Helaas zit het net te ruim. Ik draag het wel, omdat door de gladde stof de kleding er mooi overheen valt. Maar ter correctie is het nu niet echt .
Tip: koop een maat kleiner dan kledingmaat.
MauR ➰
&nbsp|&nbsp
2019-08-09 09:20:18
---
Er zit een naad in het midden, dit tekent enorm af ik strakke kledij. Jammer... verder mooi model
Meloika Verweirder
&nbsp|&nbsp
2019-07-07 09:19:44
---
erster Eindruck Tolle Farbe und die Glitzer einfach bezaubernd...aber beim Auspacken habe ich gesehen dass es hinten an den Ärmeln schon aufgerissen war :( leider sehr schade ich werde euch dazu noch per Email kontaktieren.
Ansonsten der Stoff ist ein wenig zu dick trägt aber nicht auf. Werde es behalten und es nähen lassen.


Manuela Peterhansl
&nbsp|&nbsp
2018-11-29 17:39:10
Response from Bernice

Hallo Manuela, Es tut mir Leid, dass Sie das Saskia Sequin Kleid defekt erhalten haben. Bitte verziehen Sie uns dafür. Selbstverständlich werden wir Ihre E-mail bearbeiten und Ihnen eine passende Lösung anbieten.


Liebe Grüße,
Bernice
Kundenservice
---
ich bin gegeistert, tolle verarbeitung - gute passform - ein großes lob an topVintage
Victoria Julie Schuster
&nbsp|&nbsp
2018-11-12 16:47:25
---
nl
Bijna alles is perfect
Ik ben heel blij met de juwelen. Zo leuk bij de jurkjes.
Groene jurk is leuk, stof wel niet zo zacht.
De bootjes jurk is perfect van maat en een leuk model. Zeer aangenaam om te dragen.
De kersjesjurk is heel mooi en perfect op een zomerse dag. Jammer genoeg is na 1 keer wassen de stof beginnen pillen. Ik hoop dat het niet opvalt als ik ze weer draag.
De truitjes zijn zeer zacht en ideaal over een jurk of rokje.
De Koningsblauwe jurk is heel mooi en perfect met de shapewear onder. De stof mocht wel iets zachter zijn.
De donkerblauwe jurk is een tegenvaller...veel te wijd..zie er megadik uit.
De verpakking is altijd netjes verzorgd en het is ook leuk dat er een geschenkje bijzit...maar als ik mocht kiezen hebben ik liever een gratis retour van producten ipv een geschenkje.
Evelyne
&nbsp|&nbsp
2018-08-24 13:39:19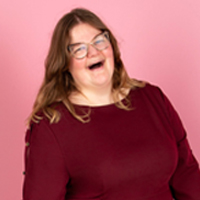 Response from Nicole

Beste Evelyne, wat super dat je over het algemeen zo tevreden bent! Het spijt me echter te horen dat één item al zo snel is gaan pillen! Ik stuur je vandaag nog een e-mail met een aantal tips :-)
Groetjes,
Nicole
Klantenservice
---
Al heel wat body shape wear uitgeprobeerd maar deze is perfect. Je ziet geen naden en door de rand boven sluit de body goed aan en zakt hij niet af. Met een mooie kanten bh erboven lijkt het net of je een bodystocking draagt. Heel mooi afgewerkt met kant. Perfect!
Elly Wiersema
&nbsp|&nbsp
2018-06-05 14:07:25
---
Eindelijk een shapewear die doet wat het belooft.Perfecte pasvorm en geen opkrullende randen of knellende delen.Ik ga er gauw nog eentje bestellen.
Marie-José van de Wijdeven
&nbsp|&nbsp
2017-12-12 13:48:31
---
Ich habe dieses Teil in zwei Farben ausprobiert u auch erst beim zweiten Mal passte die Grösse, schwarz gefällt mir eindeutig besser, ist halt die klassische Farbe für darunter. Ein super anschmiegsames Stück, dass dennoch nicht einengt. Die Spitze ist wunderschön.
Susanne
&nbsp|&nbsp
2021-04-15 11:46:00
---