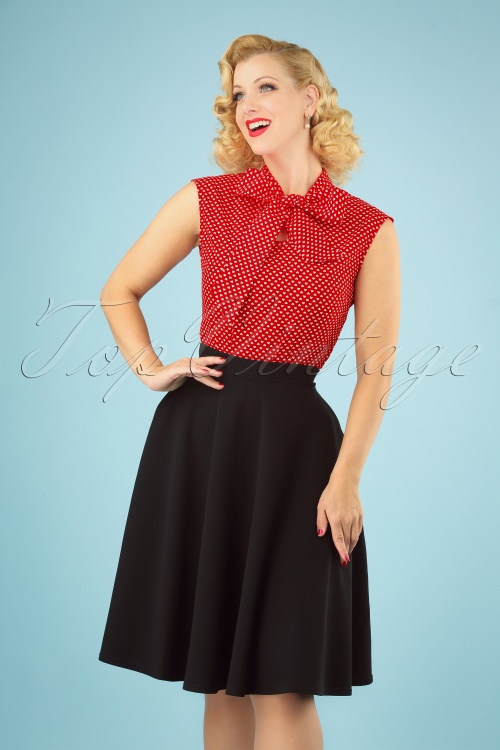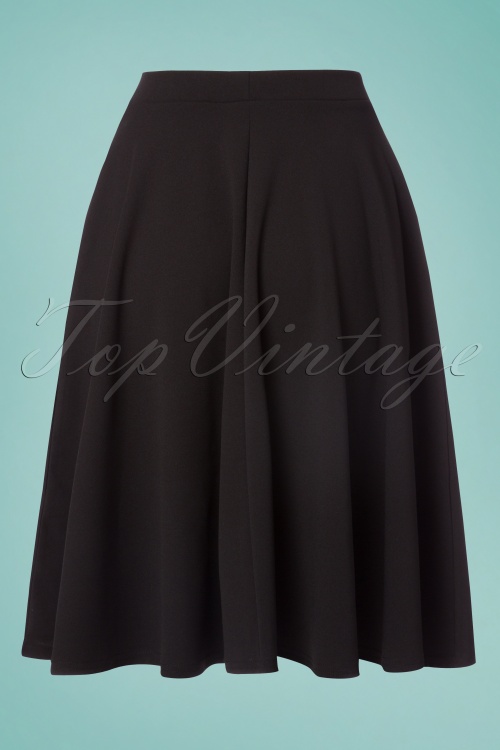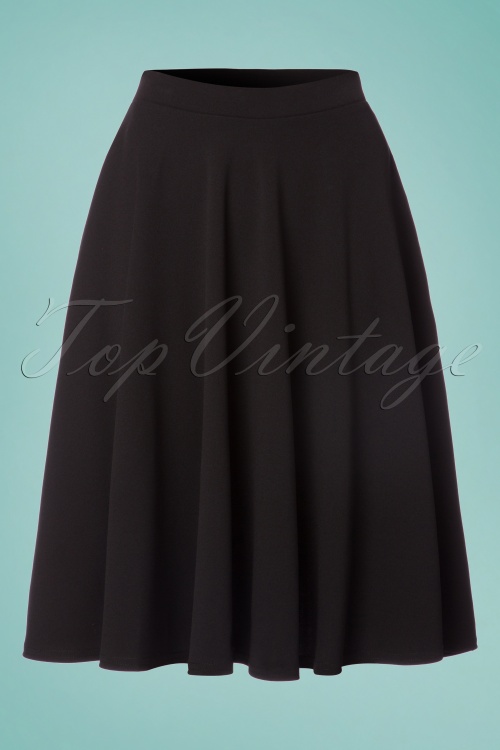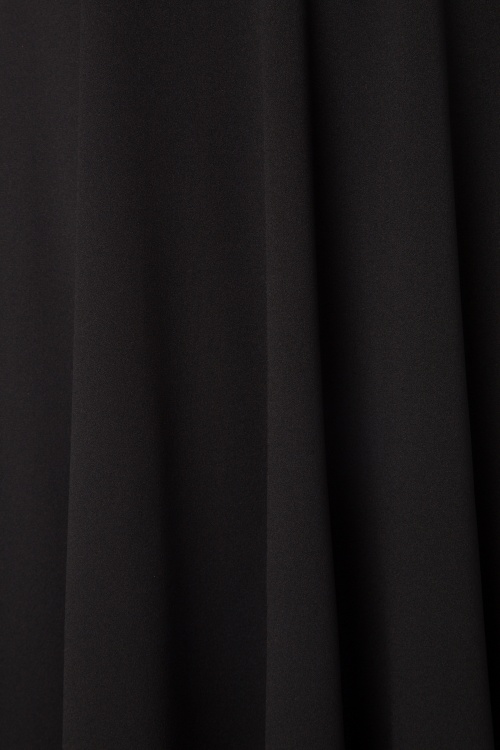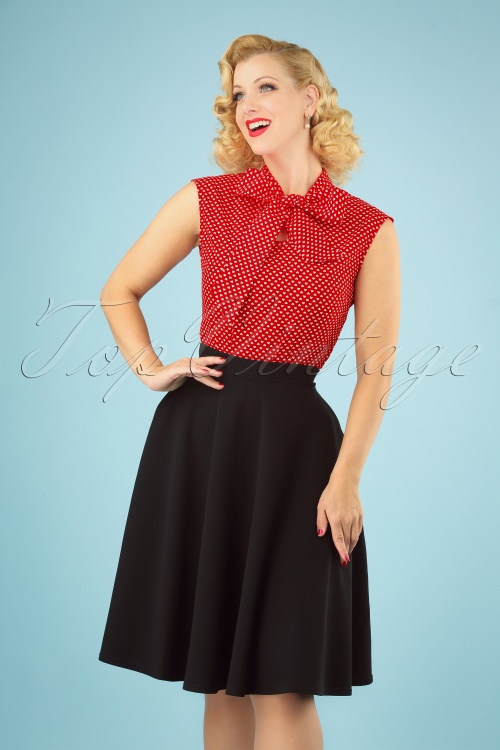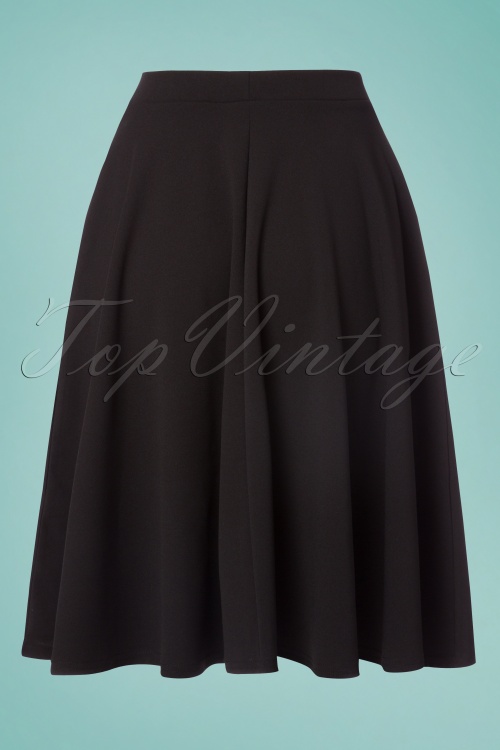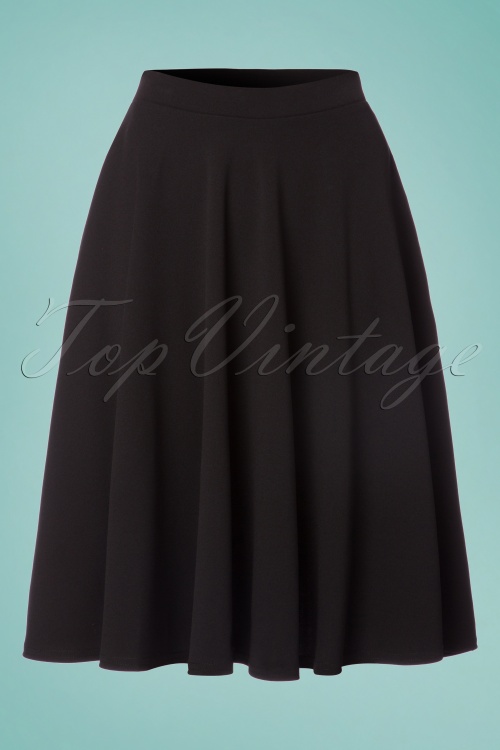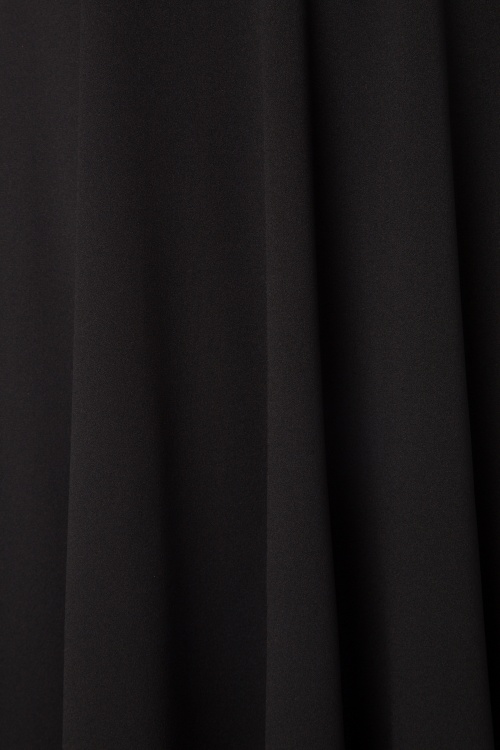 50s Sheila Swing Skirt in Black
Day at the office, shopping day or a night out... this 50s Sheila Swing Skirt in Black is your sidekick! Perfect for any occasion thanks to her classy and sophisticated looks but also due to her lovely fit! This beauty is worn high at the waist and creates a stunning hourglass figure, oh la la. Made from a supple, stretchy, black fabric which gracefully moves along with you. All day, every day, Sheila all the way!
Full swing
Side pockets
No zipper or buttons
Stunning blonde Miss Victory Violet height: 1.70m / 5'7''
Article nr.
22507
95% Polyester
5% Elastane
Handwash cold (don't leave it in the water)
Wash inside out
Machine wash Wool cycle COLD
Do not dry clean
Do not tumble dry
Iron inside out on low temperature setting
Made in the UK
So ein schöner Rock. Fällt fließend und die Maße entsprechen der Beschreibung. Wird ein Lieblingsteil, das ich auch in anderen Farben brauche.
Viviane Hoßfeld
&nbsp|&nbsp
2019-08-13 12:32:54
---
Deze rokken zijn echt super! Elastieke band, zakken en soepele stof. Ben bezig ze in alle kleuren te verzamelen geloof ik. Perfect voor alle jaargetijden!
Yara Jongsma- Teegelaar
&nbsp|&nbsp
2019-07-25 06:20:30
---
De verpakking was te leuk. Ik word erg blij van het niet gebruiken van plastic.
Het rode shirtje heeft een heerlijk fele kleur en een heerlijk stofje.
Het groene shirtje zit ooh heerlijk en staat geweldig.
De rok is supermooi en van een luchtig en zomers stofje. De zakken steken wel een beetje uit op de heupen, waardoor ze voller lijken.
De haarband is te leuk en blijft goed zitten door het ijzerdraadje wat er in zit.

Het boekje is erg leuk om inspiratie op te doen en weg te dromen. Helaas zit er wat plaksel op het boekje waardoor de laatste bladzijdes lichtjes aan elkaar plakte en lichtjes zijn gescheurd.



Anke van der Wielen
&nbsp|&nbsp
2019-07-16 16:47:59
---
Ben al een tijdje op zoek naar een wat langere rok die hogere taille heeft maar helaas was er altijd wat dat niet klopte; of het model zat niet goed (niet hoog genoeg, te kort, te lang), de kwaliteit teleurstellend of het was over mijn budget. Maar niet met deze rok! Hij zit als gegoten; perfecte hoge taille, niet te kort maar ook niet te lang. En bonus: HIJ HEEFT ZAKKEN! Rok is van goede kwaliteit stof gemaakt, netjes afgewerkt. Kortom: geweldige rok voor een goede prijs! Ga ook zeker de andere kleuren bestellen.
Melanie
&nbsp|&nbsp
2019-06-04 13:35:26
---
Ich bin begeistert von diesem tollen Rock. Super Stoff, sehr bequem durch den Gummizug am Bauch, weit schwingend, geht mir knapp übers Knie (1,57m) und toll mit den Eingrifftaschen(praktisch und lässig).
Ich hab ihn heute erst bekommen, aber ich kann jetzt schon sagen, dass ich ihn mir in einer weiteren Farbe bestellen werde.
Silvia Pollack
&nbsp|&nbsp
2019-05-22 17:20:09
---
Peut s'assortire à un peu tout et a de grandes poches. De plus il n'y a pas de fermeture dans le dos (est parfois inconfortable lorsqu'on s'asseye). Si exactement le même modèle (poches et pas de fermetures) existait aussi en plus court je l'achèterais également pour compléter ma garderobe et pouvoir choisir la longueur en fonction de l'occasion! Il est vrai que l'élastique au niveau de la taille à tendance à se retourner dans sont logement lorsqu'on l'enfile, mais c'est un petit détail. En bref, je recommande.
Héloïse
&nbsp|&nbsp
2019-04-10 21:22:56
---
Superfijne rok!
Leonie
&nbsp|&nbsp
2019-03-05 18:14:53
---
Die beiden Röcke sind super!!Für alle Anlässe einsetzbar und auch vielseitig!!Der Stoff ist schwer und gleichzeitig schön fallend.Die Größen passen super und schmeicheln der Figur.
Hier gibt es nix zu meckern!!Man sollte den Rock in allen Farben haben ;)
Tabea Wächter
&nbsp|&nbsp
2019-01-23 16:47:52
---
en
Best everyday skirt EVER
Got this skirt in 3 colors and hopefully i will have more to come. Doesn't crease and flatters you eventhough you have tummyflaws.. I highly recommend this
Bibbi Jacobsen
&nbsp|&nbsp
2018-12-30 22:14:33
---
de
Traumhaft schöner Rock !!!!!
Mein erster aber garantiert nicht mein letzter Rock( gibt´s ja noch in tollen Farben )
Er fällt sehr schön der Stoff ist toll,nix zwickt. Er sieht einfach klasse aus.
Sonja Marchetti
&nbsp|&nbsp
2018-10-29 21:19:59
---
Deze rok besteld als een neutraal kledingstuk voor bij mijn 'moderne' kleding. Hij past echt overal bij. Zwierige, vrolijke rok met handige steekzakjes. Ik ben er zo blij mee dat ik waarschijnlijk een tweede ga kopen. Zeker een aanrader!!!
J Noestheden
&nbsp|&nbsp
2018-10-29 13:47:48
---
Der Rock sitzt 1a und der Stoff trägt sich prima. Ich mag besonders gerne die Rocktaschen. :-)
Nicole Zander
&nbsp|&nbsp
2018-10-28 08:52:32
---
de
Perfekter Allrounder für jede Vintage Lady!
Ich liebe diesen Sheila Rock, ich trage ihn gerade im Herbst sehr oft. Perfekt kombiniert mit einem Shirt in beliebiger Farbe und schwarze Pumpe dazu - super Outfit. Der Rock ist sehr bequem, fällt klasse, ist bügelfrei und hat sogar Taschen.

Dieser Rock verlangt nach mehr Farben! Grün, navy oder auch mehr gemusterte Röcke. Ein Traum!

Patricia Rutkowski
&nbsp|&nbsp
2018-10-21 07:10:33
---
de
Unglaublich.....vaaavaaavoooom
Oh mein Gott, für so geringes Geld so ein traumhaft schöner Rock! Qualitativ total gut, angenehmes nicht so dünnes material, total praktische Taschen, hab extra eine nummer grösser bestellt weil ich persönlich Gummizugbündchen lieber mag wenn die nicht so eng sitzen ;-) Geht mir bei 161 cm knapp übers Knie!!!!
Also das wird nicht der letzte Rock sein!

Manuela Menze
&nbsp|&nbsp
2018-10-16 15:58:25
---
Ik ben echt helemaal fan van de Sheila rok, draagt heerlijk, kleed af, en fijn MET zakken!
Heb inmiddels de zwarte , rode en nu de amaranth. De amaranth is in het echt nog veel mooier dan op de foto's, en combineert geweldig met bijvoorbeeld groen en hardroze.
Het enige minpunt aan deze rok vind ik dat je er snel haaltjes in krijgt, zo is mijn rode rok ook helemaal beschadigd, dat is echt zonde!
linda van bommel
&nbsp|&nbsp
2018-10-12 08:16:39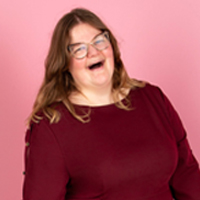 Response from Nicole

Beste Linda, wat super om te horen dat je zo blij bent met dit model! Ik vind het wel vervelend om te horen dat er zo snel haaltjes in de stof komen. Hier stuur ik je vandaag nog een berichtje over! 
Groetjes,
Nicole
Klantenservice
---
nl
Deze keer helaas een beetje teleurgesteld
Heb al vaker mooie outfits bij TopVintage besteld en ben groot fan maar helaas was deze bestelling een beetje teleurstellend.
Was helemaal verkocht van de Lilly Swing Dress in wine red. Maar de pasvorm was voor mij niet helemaal geschikt en ondanks dat ik de maattabel en tip opgevolgd had was de riem te klein. Het bovenstuk van de jurk zat erg mooi maar hij moet helaas toch retour. De zwarte rok was qua stof een beetje teleurstellend en stond mij echt niet. De groene sweater van Bannend is erg mooi qua kleur en materiaal maar er zaten wat haakjes in het stof en een vreemd wit draadje in de naad, dus ook retour gedaan.
Was verrast door de Dragonfly Broche. Die is erg mooi en staat super op de groene trui van Banned. Hij kan ook als haarclip gebruikt worden wat een groot pluspunt is.

Ik wacht nog af op een winterjurk die wel de juiste pasvorm voor mij heeft.


Stephanie Vissers
&nbsp|&nbsp
2018-09-28 12:43:41
Response from Customer service

Beste Stephanie, wat jammer dat het deze keer niet helemaal naar wens is, mijn excuses hiervoor! Ik heb je zojuist een mailtje gestuurd, hopelijk is het zo goed opgelost :-)

Groetjes,
Auke
Klantenservice
---
Fijne swing rok. De tailleband is van elastiek wat af en toe de neighing heft wat te draaien. Maar it heb ik snel opgelost door het met enkele steekjes vast te zetten.
Wel beetje eigenwijs, want alhoewel ik in de maat paste zoals de maattabel aangaf, toch een maatje groter genomen zodat de taille iets minder tekend. Voor en nadeel van het elastiek.
Dywen
&nbsp|&nbsp
2018-09-24 09:25:18
---
De rok is fantastisch en wil ik nooit meer uit doen. Wel warmer dan verwacht, dus geen zomerse rok. (al de meer reden nog meer te bestellen) Maar deze gaat e de hele winter warmhouden. Dat weet ik nu al. Het shirtje staat prachtig, maar mijn decolleté is er wel erg zichtbaar in. Geen truitje voor op de werkvloer dus.
annemarie timmerman
&nbsp|&nbsp
2018-09-07 08:00:45
---
I love the skirt as well as the shirts. I have big hips and breasts, but a small waist and they all flatter my curves! I wore it at work and my colleagues also love it. Everything I buy here is so pretty and always fits perfectly. Thanks TopVintage for these pretty clothes and for your extraordinary service :-)
Katharina H.
&nbsp|&nbsp
2018-09-03 13:41:36
---
Zum Glück kam dieser Rock wieder rein in den kleineren Größen. Es ist ein echt schöner Rock der schön fällt und eine super Qualität hat. Hatte erst einen anderen Rock bestellt, doch dort gefiel mir der Stoff nicht, aber dieser hier ist echt 1A.
Ich bestelle nur zu gerne bei euch!❤
Monique
&nbsp|&nbsp
2018-08-25 16:33:05
---
Three times a charm
Leela
&nbsp|&nbsp
2018-08-22 10:35:42
---
Deze rok en top zijn zo gaaf samen! Nu 1x aan gehad en veel complimentjes gekregen.
Ze zitten beide erg fijn en ik hoop dat ze beide nog in meer kleuren komen!
Susanne Jeurink
&nbsp|&nbsp
2018-08-20 07:41:12
---
Deze rok zit heerlijk en je kan hem met alles combineren. De zakken zijn ook fijn . Ik heb normaal maat S of 36 en maat 10 is hier voor mij de juiste maat. Ik ben 1.66 m lang. De rok valt over de knie Ik ben er blij mee.
Esther
&nbsp|&nbsp
2018-08-19 17:20:08
---
Schitterend!
Flatteert geweldig om je heen, je voelt je sexy en comfy tegelijk!
Rebecca
&nbsp|&nbsp
2021-04-25 14:00:02
---
Der Rock ist wirklich herrlich, das er Taschen ist, ist toll, das fehlt nämlich so oft für uns Mädels. Das einzige Manko ist die Verarbeitung, es ist top, dass das Kleidungsstück mal nicht Made in China ist sonder in UK, aber an etlichen Stellen schauten Fäden heraus, teilweise als Knubbel, die man hätte nach der Fertigung entfernen müssen für eine 1a-Optik, naja das hab ich nun nachgeholt, aber ansonsten ein wirklich schöner Rock


Natalie-Cäcilie
&nbsp|&nbsp
2021-03-02 12:36:59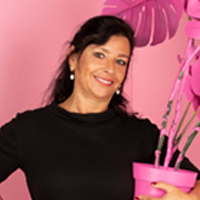 Response from Karin

Hallo Natalie,
Ich habe Ihne gerade eine E-Mail geschickt bezüglich der losen Fäden ;-(
Wir sind uns sicher das wir hierfür eine passende Lösung finden werden!
Liebe Grüße,
Karin
---
I'm going to dance around my small living room in my new skirts! They just fit perfectly and I feel like a vintage-goddess in them. The checked skirt and the belt were a size S, and everything else was size M. I am around 73-74 cm around the waist and have full hips and bust. The skirts flow so beautifully and fit the autumn/winter time perfect. I just love Banned Retro and Topvintage!
Lærke
&nbsp|&nbsp
2020-12-02 11:34:28
---
de
Super süß. super bequem
Der Cardigan ist traumhaft weich, schön warm und sitzt perfekt für hoch geschnittene Röcke und Hosen. Betont die Taille, ohne den größeren Busen "herausspringen" zu lassen.

Der schwarze Sheila Swing Skirt sitzt prima und schneidet trotz des Gummibundes nicht ein (nach 2 Kindern ist das Bäuchlein halt etwas weicher...). Ich fühle mich damit auch im Alltag wunderschön.

Der DiDi Swing Skirt war leider zu groß, da habe ich mich aber vermessen. Der wird definitiv nachbestellt, das Material ist schön schwer, aber auch nicht so dass es einen herunter zieht.

P.S. Girls, es gibt Zeiten in denen Frau nicht ihre Maße nehmen sollte, sondern lieber eine Woche wartet, dann passiert sowas wie bei meinem DiDi nicht ;)
Kim
&nbsp|&nbsp
2020-10-10 09:24:25
---
gewoon echt prachtig , dank aan de maat tabel dat de maten kloppen ,
de jurken zijn de top ,een woord alles is prachtig ,
Liliane
&nbsp|&nbsp
2020-07-01 08:26:24
---
Bin ganz verliebt und freue mich diesen Traum zu Hause zu haben!
Sonja Kartmann
&nbsp|&nbsp
2020-05-31 20:31:58
---
This is the perfect summer skirt! It's a bit thinner and lighter than the model in red which is perfect for the season. I absolutely adore it! Super comfortable and chic :)
Laurentia Serban
&nbsp|&nbsp
2020-05-01 10:26:56
---
nl
Prachtig vallende rok!!! Helemaal verslaafd aan Topvintage!
Na eerst het model Amelie besteld te hebben waarbij ik teleurgesteld was hoe onflatteus die viel, nu helemaal blij met deze rok!! Soepele tailleband en mooi gerend model. Eindeloos combineren.
Babette Janmaat
&nbsp|&nbsp
2020-04-17 11:20:04
---
Fijne simpele swing rok, van stevig materiaal. Gezien het materiaal denk ik meer geschikt voor de winter dan de zomer, bij warmte kan hij wat zweterig worden (vooral in de taille). Voordeel van het materiaal is wel dat het niet(nauwelijks) kreukt!
Model valt mooi, elastiek in de taille is erg prettig.
En hij heeft natuurlijk zakken!
Hanna van Dam
&nbsp|&nbsp
2020-03-04 08:38:55
---
Beautiful black skirt that goed with t everything~!
natascha meijer
&nbsp|&nbsp
2020-01-11 10:09:54
---
de
Leider nicht mehr dieselbe Qualität
Ich habe den Rock bereits letztes Jahr in Lipstick Red gekauft, welcher einer meiner absoluten Lieblingsröcke ist. Daher habe ich mich gefreut, dass es ihn in schwarz jetzt auch mal wieder vorrätig gibt... doch leider hat die Qualität nachgelassen. Vorher war der Stoff deutlich dicker und solider, dadurch angenehmer zu tragen. Jetzt ist er zu dünn, kaschiert dadurch auch nicht mehr so toll wie vorher und sieht irgendwie billig aus. Auch der Gummi am Bund ist jetzt schmaler und zu klein für den "Bundschlauch", dadurch verdreht er sich ständig und es sitzt zu locker, obwohl dieselbe Größe und dasselbe Schnittmuster. Sehr schade, werde ich wohl zurückschicken :-(


Katja Rosenthal
&nbsp|&nbsp
2020-01-08 17:54:39
Response from Bernice

Hallo Katja, es tut mir leid, dass der Schwarzen Rock nicht die genau Eigenschaften des roten Varianten aufweist. Ich kann mir vorstellen, dass Sie enttäusch sind wenn die beiden Röcke nicht identisch sind. Leider kommt es oft vor, dass der Hersteller etwas am Schnitt oder Stoff ändert. Ich werde Sie diesbezüglich sofort kontaktieren.


Liebe Grüße
Bernice
Kundenservice
---
Parfait, peut se porter facilement avec tout !
Jade Souka
&nbsp|&nbsp
2020-01-03 18:10:16
---
Dieser war mein erster und sicher nicht letzter Rock, welchen ich hier bestellt habe.
Er sitzt super, mit und ohne Petticoat sieht er einfach toll aus
Claudia
&nbsp|&nbsp
2019-11-13 07:24:17
---
Both skirts are great. I can't wait to wear them! I need to have the blue one shortened first, though, but that's nothing new to me as I am 1,60 m.
Agata
&nbsp|&nbsp
2019-11-01 15:28:09
---
Ik blijf maar rondjes draaien. Het is een dun stofje, dus perfect voor de zomer. En er zitten ook zakken in, dit is super handig!
Anke van der Wielen
&nbsp|&nbsp
2019-09-21 19:26:23
---
Die Sachen sind wunderbar!
Die Fuchsbluse passt gut und fällt etwas größer aus, sodass sie auch bei nem Pfund mehr nicht spannt.
Der blaue Cardigan ist einfach nur schnuckelig und passt super.
Das rot-weiße Weihnachtsshirt fällt relativ groß aus, sodass noch eine Bluse drunter passt. So kann man es tatsächlich im Winter tragen.
Das schwarze Top gefällt mir nicht ganz so gut, da der Ausschnitt an den Schultern sehr weit ist, das ist aber mein persönlicher Geschmack, ansonsten sitzt es gut.
Die Apfelbluse ist toll und mit einem schwarzen Top ein absoluter Hingucker!
Die Häschenhose sitzt zwar nicht ganz so toll, aber bei dem pfiffigen Muster fällt es weder auf, noch stört es mich.
Das orangene Shirt passt perfekt zur Hose, fühlt sich fantastisch an und ist aus dieser Bestellung mein Lieblingsstück!
Die beiden Röcke (in Rot hab ich ihn auch schon) sind super bequem, passen zu allem und die Taschen sind einfach der Clou. Aber es besteht ein deutlicher Unterschied zwischen schwarzem (und rotem) Material, welches deutlich dicker ist und auch etwas besser fällt und dem grünen Rock.
Der Gürtel passt, ist bequem und universal einsetzbar.
TopVintage, euer Shop ist toll, aber ihr macht mich arm! ( Gibt es eigentlich Mengenrabatt?) ;)
Sil
&nbsp|&nbsp
2019-09-06 19:32:08
---
Ben erg blij met het bordeauxrode truitje. Jammer dat er maar 2 kleuren van zijn. De zwarte rok is ook mooi, stevige stof.
Het zwarte rib truitje is wel leuk maar valt groot en is erg dun van stof. Ook het korte rin rokje is dun van stof maar valt wel mooi
E. Bolijn
&nbsp|&nbsp
2019-09-06 06:38:44
---
nl
TopVintage = perfect retail therapy
In tweedelig jogging op de bank vrolijkte ik mezelf op met een bezoekje aan de online shop van TopVintage. Want ondanks het gebrek aan lengte en teveel aan rondingen vind ik daar altijd wel iets waar ik heel erg blij van word. Zo ook nu, en dat ook nog eens tegen een scherpe prijs.

De rok had ik in het groen besteld en ik was zo enthousiast, dat ik inmiddels ook een zwart exemplaar heb aangeschaft. Soepele stof, lekkere elastieken tailleband en perfect voor elke gelegenheid. De zwarte jurk is werkelijk een juweeltje, helemaal als ik m'n Dr. Martens 1490 met gele veters eronder aan heb.

Samenvattend: TopVintage = top!
Kirsten
&nbsp|&nbsp
2022-09-21 12:36:58
---
Een aantal jaar geleden heb ik deze rok aangeschaft maar deze was aan vervanging toe. Het is mijn lievelingsrok; heeft zakken valt in een mooie a lijn heeft zakken en pr vies de goede lengte. Ik hoop zo dat deze ook nog in denim uitkomt en het wit?


Lonneke
&nbsp|&nbsp
2022-08-05 08:51:08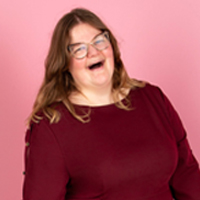 Response from Nicole

Beste Lonneke, wat super dat je zo blij bent met dit model! Ik heb intern doorgegeven dat je ook graag een witte en denimvariant zou willen zien ;-)

Groetjes,
Nicole
Klantenservice
---
nl
Embrace the curves! <3
Had de rok binnen en meteen helemaal in love!
Zelf ben ik niet de dunste maar deze rok geeft me echt een smalle taille en laat mijn heupen mooi uitkomen.
De rok heeft zelfs ook zakken!! altijd handig, en ze vallen niet eens op.
Het enige lichte minpuntje is dat het misschien mooi was geweest als er een knoop achter in had gezeten, dan kon je hem nog verstellen als je afvalt bijvoorbeeld.
Verder I loveee! de rok.

Wynona van Gelder
&nbsp|&nbsp
2022-08-04 08:01:30
---
de
This skirt is just perfect!
I love everything about this skirt. The material is smooth and doesn't crinkle. It has got pockets and it comes in so many colours that it would be just a mistake to only buy it in one colour.
Julia
&nbsp|&nbsp
2022-04-27 20:04:39
---
en
Fantastic service, can't wait to order again!
For my first purchase, I ordered a green check pattern dress from HellBunny and a black circle skirt from Vintage Chic.
The dress is lovely, very flattering, although it is about a couple of cm too big for me around the waist, which might be expected, since I usually wear a size 8 and the S size for this brand is a UK10. Nothing a few stitches can't fix. The fabric is soft and the colours are intense and very eye catching.
As for the skirt, it is just what I was looking for, very flowy, with an elasticated waist, and pockets. It is an staple that I see myself wearing almost daily.
The package was dispatched and arrived very quickly, with a charming sheet of instructions.
Discovering TopVintage has been a fantastic experience. I thought I would not be able to find some of my favourite brands in the EU after Brexit, but TopVintage has everything I could wish and the service is really great, my new favourite shop!
Patricia
&nbsp|&nbsp
2022-02-10 08:27:10
---
nl
Eindelijk een donkerbruine rok :D
Donkerbruin is zo'n goede basiskleur (om warme herfstkleuren op te dragen), maar je ziet het zo weinig in basis kledingstukken. Dus ik was heel blij toen ik deze rok voorbij zag komen. De perfecte kleur en nog met zakken ook. Twee maten geprobeerd, de juiste gehouden, en vervolgens de rok in de andere kleuren erbij besteld want het is gewoon een fijn model :)

De zwarte was niet in voorraad dus ik heb een ander model geprobeerd. Hij zat op zich fijn dankzij de elastische taille, maar de zakken bleven open staan wat er raar uitzag op mijn heupen. Een maat groter had te groot geweest, maar gelukkig kreeg ik daarna bericht dat de zwarte in het fijne model er weer was.
Petra
&nbsp|&nbsp
2021-11-17 12:46:10
---
nl
Niet wat ik verwachtte
Door alle reviews met volle enthousiasme deze rok besteld. Helaas niet wat ik hoopte. Ik ben niet zo groot (1,68) en hij was voor mij te lang. Wat opzichzelf niet zo erg is, maar de zakken zaten verschrikkelijk op mijn heupen (mijn heupen zijn erg breed), je zag ze duidelijk zitten. Materiaal en kwaliteit is wel heel goed, gewoon niet voor mijn bouw gemaakt. Kan gebeuren.
Kayleigh
&nbsp|&nbsp
2021-11-16 19:17:50
---
de
Ich liebe es, bei euch zu kaufen! Ihr seid mit eurer Auswahl einfach die Besten!
Viele vorher haben es auch schon geschrieben: "ihr macht mich arm"
Aber es kommt echt nicht oft vor, dass ich was bei euch retourniere. Die Größentabelle ist super hilfreich. Und euer Versand ist spitzenmäßig!
Auf die einzelnen von mir bisher gekauften Artikel möchte ich gar nicht eingehen, da ich jeden Einzelnen davon "liebe".

Kristina
&nbsp|&nbsp
2021-11-05 22:48:38
---
Simpel maar prachtig. Heerlijk stofje heb 'm in meerdere kleuren, helaas is de kwaliteit van de stof minder na 2x wassen laat bij m'n rok al wat naden los
Jill
&nbsp|&nbsp
2021-10-11 15:43:42
---
Die Sheila Swingröcke sind perfekte Röcke für jede Gelegenheit. Sie sind absolut alltagstauglich und zaubern eine weibliche Figur. Der Stoff ist recht schwer und deshalb swingen sie auch so schön. Ich besitze sie mittlerweile in mehreren Farben und kann den Kauf nur empfehlen. Durch das Gummiband sind sie außerdem sehr bequem und verzeihen auch ein Täfelchen Schokolade nicht :-)
Ute
&nbsp|&nbsp
2023-09-05 11:32:06
---