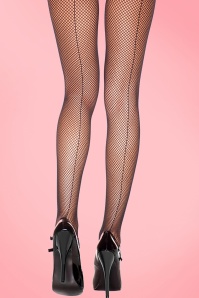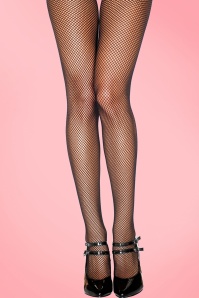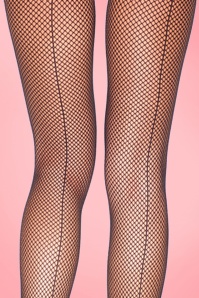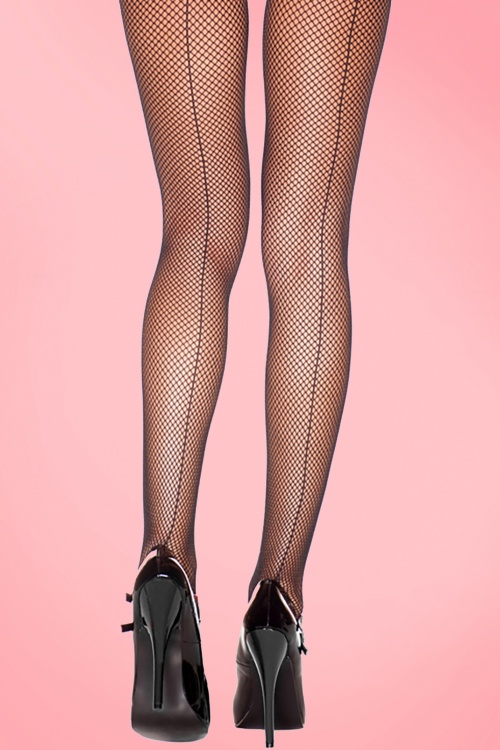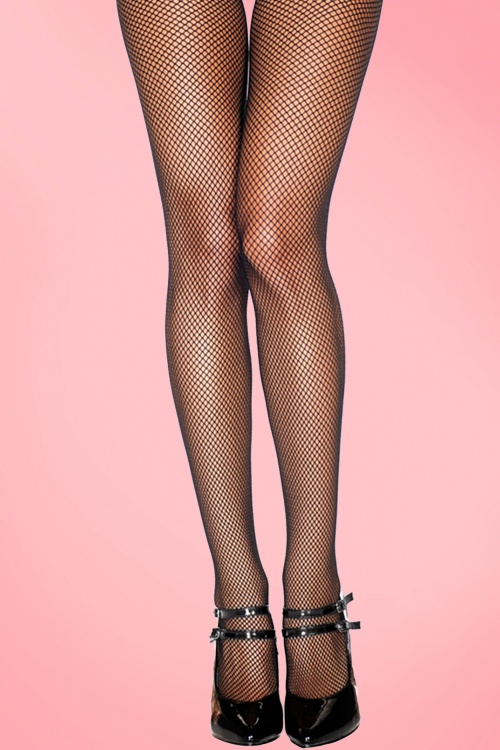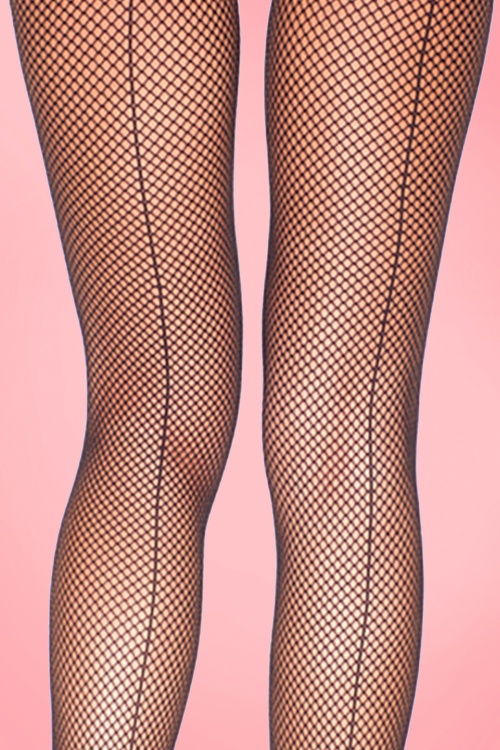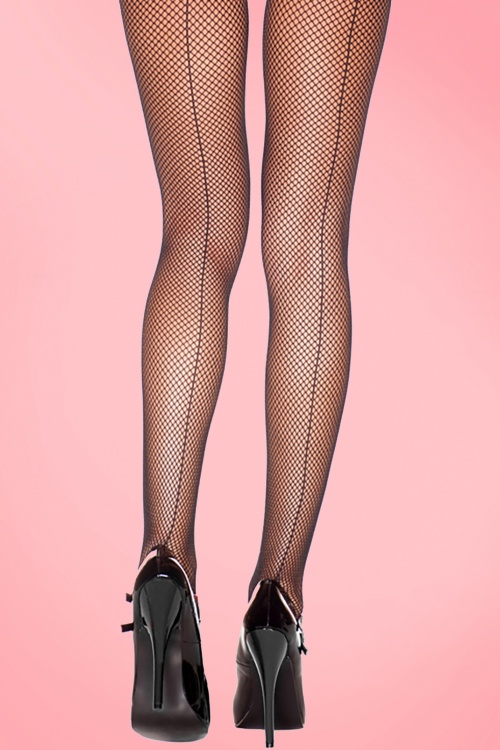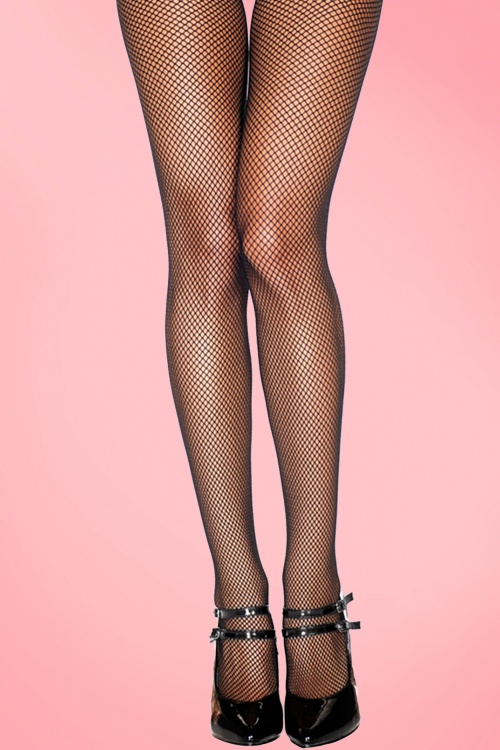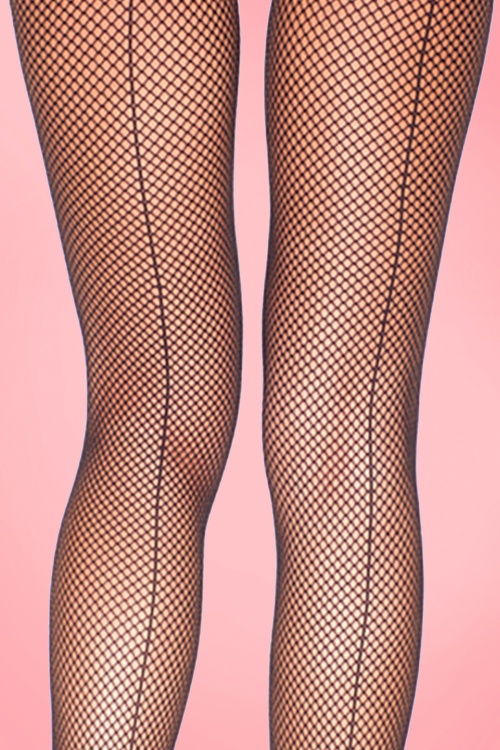 50s Fishnet Back Seam Tights in Black
These 50s Fishnet Back Seam Tights are super sexy ánd vintage! Talk about irresistible! These black tights have a nice fishnet structure and a gorgeous black back seam, vavavoom! Let your legs shine!
70 denier
The featured pumps are not available in our shop
Article nr.
20416
Height (cm): 152 - 177 cm
Weight (kg): 45 - 80 cm
Handwash in lukewarm water (don't leave it in the water)
Machine wash 30c delicates cycle
Air-dry flat
Do not iron
de
Das kleine Schwarze? Aber ganz besonders!
Das Kleid ist ein Traum! Das könnte man an sich zu jedem Artikel schreiben
Inez
&nbsp|&nbsp
2017-01-14 10:20:04
---
nl
Iets te grof naar mijn zin
Dit leek een leuke panty met naad, maar toen ik hem ontving vond ik hem toch net iets te grof (tja, het is visnet dus dat had ik kunnen weten). Denk dat ik hem daardoor niet veel aan zal doen dus heb hem teruggestuurd. Voor iemand die dat leuk vind lijkt het me een prima artikel maar niet voor mij dus.
Angelique
&nbsp|&nbsp
2016-12-05 19:53:25
---
2 paar topjes prima kwaliteit, sneakers top, en mijn vertrouwde panty s, weinig woorden voor veel goeds.
greet van goethem
&nbsp|&nbsp
2019-04-24 07:01:42
---
Great quality and true to size! The fabric is so soft. The dress and the skirt are too long for me (1' 65''), they hit under the knee, but i will have them shortened, it's not a big deal and i guess that's good for taller ladies
Maria Merika
&nbsp|&nbsp
2018-11-01 14:46:03
---
Beiden mooie jurken en fijne stof en weer netjes verpakt. Helaas beiden te groot, alhoewel ik de maattabel gebruikt heb, voor eentje twijfelde ik tussen 2 maten.
De 50ties fishnet black seem panty ziet er op de foto veel verfijnder uit dan in de verpakking. Deze heb ik niet uitgepakt. Jammer, dit keer alles terug. En ik betrapte mezelf erop dat ik het eigenlijk ook jammer vond dat er dit keer geen leuke verrassing in de doos zat :-).
Vivian
&nbsp|&nbsp
2017-11-01 17:42:06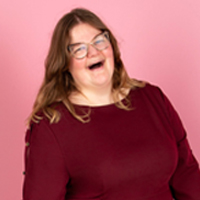 Response from Nicole

Beste Vivian, wat vervelend dat je bestelling deze keer tegenviel, en dan krijg je ook nog geen verrassing geleverd! Onze excuses voor de teleurstelling! Ik neem vandaag nog contact met je op zodat we je weer happy kunnen maken!

Groetjes,
Nicole
Klantenservice
---
Vind het een super mooie jurk, twijfel alleen om toch niet voor een grotere maat te gaan..kousen zijn super, goede kwaliteit...
Kelly Brondel
&nbsp|&nbsp
2017-09-24 19:14:55
---
Zoveel leuke reacties. Top
Shirley
&nbsp|&nbsp
2017-05-28 06:41:50
---
Super mooie top en rok. Rok volgt goed mijn rondingen en slankere taille. Top ook erg mooi, fijne stof. Klein minpuntje, de zoom in de diamantvormige hals zit niet vast "geplakt", waardoor hij soms omhoog vouwt.....
Rachel
&nbsp|&nbsp
2017-05-01 00:20:53
---
Alweer een prachtig pakketje van jullie mogen ontvangen! Het uitpakken was extra leuk omdat het een verjaardagscadeautje van mij, voor mij was. De fascinator is schitterend en heel comfortabel. Een lichtgewicht, maar blijft erg goed zitten.
De panty's maakten mijn outfit helemaal af, de naad aan de achterkant maakt deze netpanty net iets spannender!
Maddie
&nbsp|&nbsp
2017-03-20 15:52:24
---
nothing else to say
VIRGINIE
&nbsp|&nbsp
2017-02-16 15:03:27
---
eye-liner vertrouwde kwaliteit.
En de kousen van zo een soort hou ik.
greet
&nbsp|&nbsp
2017-02-15 14:45:57
---
Wszystko co zamówiłam jest po prostu super , i nigdy nie nam dość , widziałam już kolejne rzeczy które muszę mieć ?❤️
Malgorzata
&nbsp|&nbsp
2022-05-12 11:49:39
---