50s Classic Sheat Polkadot Swimsuit in Green and White
This 50s Classic Sheat Polkadot Swimsuit in Green and White is a playful fifties inspired swimsuit! This retro cutie gives you the perfect pin-up look due to her halter top with pleated sweetheart neckline and super flattering, typical fifties style skirted front. Suits all body shapes and is incredibly slimming thanks to the composition of the fabric and the clever design! Made of a stretchy, dark-green fabric scattered with white polkadots. Your vintage swimwear collection simply isn't complete without this cutie!
Pleated sweetheart neckline
Halter tie straps
Pleated "skirt"
Sewn in soft cups
Elastic band under the bust for extra support
Low-cut leg openings 
Our stunning redhead Vanessa Frankenstein is 1.67m / 5'5"
Article nr.
16935
Handwash in lukewarm water (don't leave it in the water)
Do not dry clean
Do not tumble dry
Air-dry flat
Do not iron
Made in the USA
Fantastisch badpak dat op de juiste plaatsen camoufleert.
Klein fabricageprobleempje bij het oorspronkelijke badpak en onmiddellijk een nieuw gekregen. Topservice.
Mijn volgende bestelling staat al klaar.
Annemie
&nbsp|&nbsp
2016-11-25 12:19:06
---
nl
mooi badpak, goeie service!
superleuk badpak, helemaal zoals ik zocht.
en de klantenservice van topvintage is top :)
Janneke
&nbsp|&nbsp
2016-11-09 14:30:43
---
De kleur is iets groener dan op de foto. Zit perfect.
Nina
&nbsp|&nbsp
2016-11-02 22:55:00
---
Mijn groene badpak met polkadot is fantastisch!
En de groene rok is een eyecatcher! En ook nog in de sale!! dat is helemaal suoer!!
De blauwe rok is mooi!!!
Heleen
&nbsp|&nbsp
2016-09-23 11:36:50
---
Eindelijk een badpak dat helemaal niet oubollig is. Supergoede kwaliteit en heel flatterend, zelfs met een buikje. De klantenservice van Topvintage is overigens fantastisch!
Bianca
&nbsp|&nbsp
2016-09-12 09:14:27
---
nl
Uitbreiding van mijn verzameling!
Prachtig badpak, kleur is in het echt erg mooi!! Past perfect! Kan niet wachten op onze vakantie ....
Josien
&nbsp|&nbsp
2016-07-03 14:27:57
---
Dankzij de hulp van de dames bij de klantenservice heb ik de juiste maat besteld. En dit badpak zit mooi! Verhult daar waar het moet. Wat zal ik stralen komend weekend. Bedankt, ook voor het leuke extraatje :)
Femke
&nbsp|&nbsp
2016-03-09 18:41:35
---
Dit badpak zit echt helemaal goed. Je figuur komt er op z'n voordeligst in uit, en dat willen we toch allemaal?
Jullie hebben een super duidelijke website en erg klantvriendelijk. Ga zo door!
Esther
&nbsp|&nbsp
2016-02-19 14:14:57
---
sitzt perfekt,werde hier öfters was bestellen,alles superschnell,danke
REINHARD
&nbsp|&nbsp
2016-02-02 21:16:36
---
de
Badeanzug gefällt sehr gut
In diesem Badeanzug fühle ich mich wohl und sehe gut aus. Den Badeanzug trage ich eher in der Wintersaison. Man muss etwas ziehen um ihn über den Popo zu bekommen. Der Stoff ist vergleichsweise robust oder kräftig. Er ist gut geeignet für Freizeitsport und weniger für Leistungssport.
Karin
&nbsp|&nbsp
2022-03-12 22:39:52
---
de
Macht eine harmonische Figur
Dieser Badeanzug ist der einzige, von allen anprobierten, der mir wirklich passt und sieht ausgesprochen hübsch und harmonisch aus. Obwohl die Körbchen sehr flach wirken (ich trage 80 D) halten und kaschieren sie die große Oberweite. Dafür schmiegt sich der Stoff weiter unten locker an Bauch und Hüften. Der Stoff ist zwar ziemlich dick und fest, aber es sieht sehr schön aus.
Marion Reuther-Deichl
&nbsp|&nbsp
2020-04-24 13:20:26
---
Perfect! Zelfs met mijn lengte178..en flinke cupmaat
N De Heer
&nbsp|&nbsp
2019-07-30 07:03:17
---
Ik heb deze jurk nu al een poosje, hij zit zo fijn en het is zo'n prachtig model! Ik zou hem graag in nog veel meer kleuren / prints willen!

Het badpak is helaas een ander verhaal. Nieuw was hij prachtig, maar na 2 keer zwemmen valt de kwaliteit mij best tegen.


Miluška Flooren-van Eekelen
&nbsp|&nbsp
2018-08-08 14:35:24
Response from Customer service

Beste Miluska, wat vervelend om te horen dat je badpak eigenlijk een beetje tegenvalt... Mijn excuses hiervoor! Ik zal direct contact met je opnemen om dit te bespreken en uiteraard naar tevredenheid op te lossen!

Groetjes,
Auke
Klantenservice


---
nl
Frisse kleuren voor een frisse duik!
Supermooi badpak met frisse print om mee aan het water te verschijnen Zit lekker en staat fantastisch!
P Van Meer
&nbsp|&nbsp
2018-07-30 07:56:00
---
nl
Alweer een perfecte score!
Drie prachtige items die allemaal perfect passen. Wat een fijn cadeautje aan mezelf... ;-) De stof van het blauwe kleedje is wel een beetje kriebelig, maar het is te mooi om terug te sturen.
Nathalie De Kock
&nbsp|&nbsp
2018-05-12 10:43:03
---
Gewaagd, een badpak kopen zonder te passen. Maar de maten komen helemaal overeen met demaattabel. Top!
Roos de Vree
&nbsp|&nbsp
2017-06-15 16:55:03
---
de
Traumhaft wunderschöner Badeanzug zum angucken!
Mit dem Badeanzug bekommt man nur Komplimente! Aber man darf sich nirgends mit Freunden ungezwungen an den Beckenrand setzten oder auf Steinplatten legen, dann bleibt er sofort hängen, rubbelt auf und zieht Fäden. Sehr schade! Bei dem Preis! Nach einer Badesaison leider schon kaputt! Traurig. Auch sieht es aus, als wäre der fordere und hintere Stoff scheinbar nicht das selbe Material. Und wenn man genau hinschaut auch nicht genau das selbe grün. Das mag aber auch eine optische Täuschung sein, weil der fordere Stoff gerafft und doppelt ist und natürlich nicht so gedehnt wird wie der hintere. Das hintere Material ist an manchen Stellen zum Beispiel an den Rändern und Nähten schon bald ausgeblichen und zeigt bald Verschleißerscheinungen. Fazit: ein wunderschöner Badeanzug zum trocken draußen im Liegestuhl sitzen, aber zum Schwimmen gehen lieber einen anderen anziehen! Da der vordere Teil gefüttert und doppelt ist, braucht er auch ewig bis er trocken ist. Also lieber gar nicht erst nass machen oder nach Gebrauch gleich umziehen. Liebe Grüße Lydia






Lydia
&nbsp|&nbsp
2017-01-28 18:52:52
Response from Mandy

Hallo Lydia, entschuldigen Sie uns bitte dass Sie nicht zufrieden sind mit der Qualität von dem Badeanzug. Das darf natürlich nicht passieren! Selbstverständlich werden wir das Problem lösen. Ich werde mich gleich bei Ihnen melden.
Liebe Grüße,
Mandy
Kundenservice
---
Der wohl perfekteste Badeanzug
Sonja
&nbsp|&nbsp
2023-04-21 11:26:45
---
Wat was ik blij dat hij er op tijd was voor mijn reisje naar een warm land. Maar wat een teleurstelling was de kwaliteit. Tijdens het zwemmen opeens prikken in mijn zij en na inspectie bleek de beugel al kapot te zijn. Die heb ik er toen maar uitgehaald. Helaas bleek bij thuiskomst ook dat de kleur van het badpak al helemaal was vervaagd. Heb het dan ook retour gestuurd. Te duur voor zo'n slechte kwaliteit. Verder altijd super tevreden over Topvintage. Jammer.
Lenneke
&nbsp|&nbsp
2022-06-03 07:05:11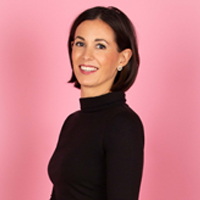 Response from Sylvia

Hey Lenneke, wat jammer te horen dat je Swimsuit niet in orde bleek te zijn na korte tijd dragen. Dat kan niet de bedoeling zijn, sorry hiervoor! Omdat we geen melding van de klacht vinden in je bestellingen, nemen we hierover uiteraard even contact met je op. Mocht er in die toekomst iets mis zijn met een Item, meld dit dat altijd aan onze klantenservice. Wij kunnen je dan altijd de beste oplossing aanbieden! 
Groetjes, 
Sylvia 
Klantenservice 
---