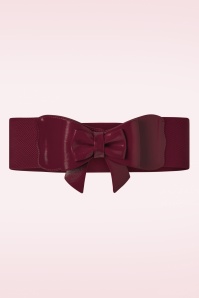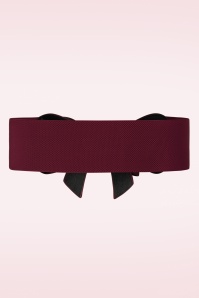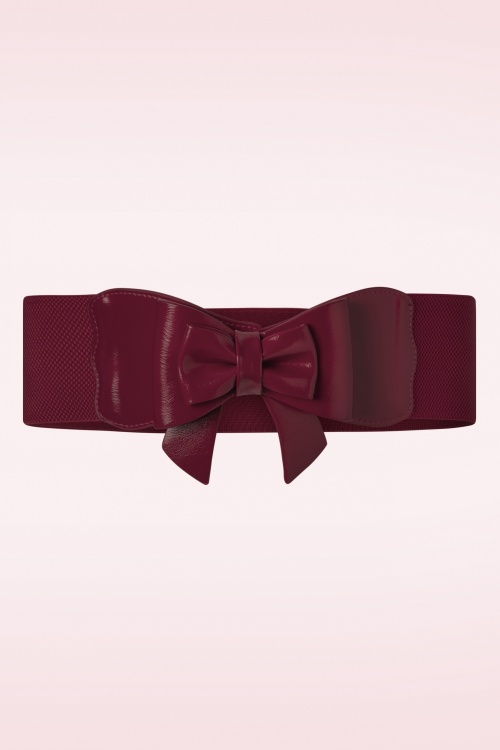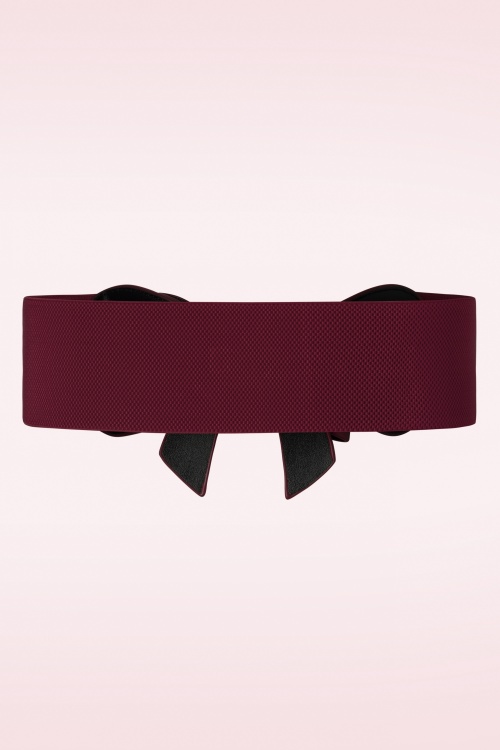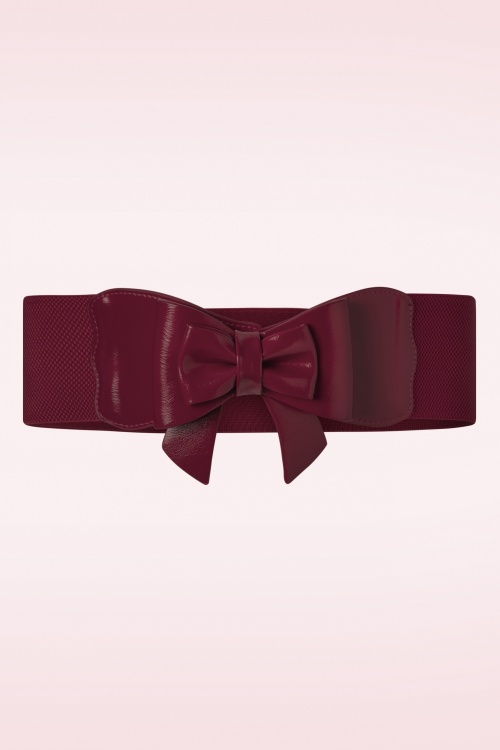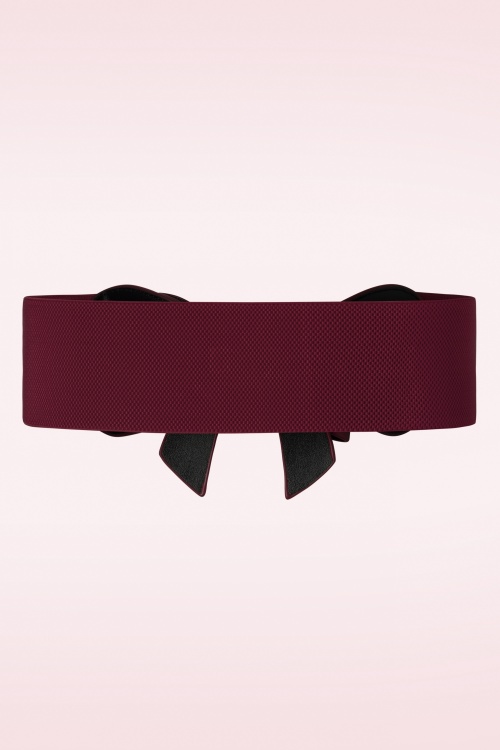 Play It Right Bow Belt in Burgundy
This burgundy-red stretch belt instantly creates a wasp waist! Styled with an elastic band and a faux-leather bow.
Elastic waist band 
Fixed bow made of faux leather
Adjustable hook closure
Article nr.
31075
65% Polyester
35% Elastane
Vegan leather
Avoid contact with water/parfum/cleaning agent
de
Macht eine super Taille
Die Farbe ist wirklich ein schönes Burgundy und er macht eine super Taille. Leider hat sich der Verschluss bei der Lieferung so in das Gummiband gedrückt, dass jetzt Abdrücke zu sehen sind. Nicht sehr schön :(
Chantal
&nbsp|&nbsp
2021-03-25 09:26:10
---
Altijd een feest als er een pakket van TopVintage binnen komt.
Het groene truitje, net als de zwarte vielen erg kort. Als je dan al een buikje hebt, wil je niet dat die eronder vandaan komt haha dus helaas retour.

De bordeaux trui met strikjes op de mouwen zit ontzettend heerlijk. Zeker een van mijn favorieten. De oorbelletjes staan erg classy, heel blij mee. De rode riem met strik is fantastisch! Fleurt heel je outfit op. De blauwe daarentegen viel erg tegen. Deze schuift makkelijk weer open.
Ik ga weer even verder online shoppen, want de keuze is reuze en zo mooi!
carla jasper
&nbsp|&nbsp
2020-10-31 13:56:10
---
de
Jeder Gürtel ist ein Gewinn für die Garderobe!
Ich liebe sie alle,insbesondere die verstellbaren!
Sil
&nbsp|&nbsp
2020-02-01 20:53:10
---
de
Being absolutly fabulous!
Ich liebe jedes, absolut jedes Stück aus eurer Kollektion! Immer bleibt nur die Qual der Wahl! Wenn mal etwas nicht ganz stimmt, kann man immer auf euren fantastischen Service zählen, sodass man sich als Kundin ernstgenommen fühlt! Vielen Dank dafür!
Sil
&nbsp|&nbsp
2019-12-22 22:24:49
---
de
Alle einfach wunderbar!
Ich liebe diese Gürtel! Sie geben jedem Outfit den letzten Schliff!
Sl
&nbsp|&nbsp
2019-12-22 22:09:45
---
Het kleedje zit zeer leuk en er zit stretch in.
De riem is wel aan strakke kant, ook al ben ik spannende riemen gewoon.
Sophie
&nbsp|&nbsp
2022-10-21 08:03:37
---
Dita war ein absoluter Spontankauf. Liebe auf den ersten Blick. Nie drüber nachgedacht, mir ein Dressing Gown zuzulegen, aber ich konnte jetzt nicht anders. ;) Als hochgewachsene Lady (1,85m) bin ich in Sachen "Länge" mittlerweile bittere Enttäuschung gewohnt, ABER: Dita ist LANG. Ungelogen bodenlang (in M/L). Ich habe fast geweint, ich hatte noch nie ein Maxi-Kleidungsstück, das so lang bei mir ausfiel, das ist so unglaublich toll! Ich fühle mich so elegant darin... von einem Hauch Dramatik umhüllt. ;) Einfach nur schön!

Gürtel und Cardi sitzen auch super. Der Cardigan ist superweich und stretchy, echt bequem! Love it!
Sanne
&nbsp|&nbsp
2021-08-20 17:52:13
---