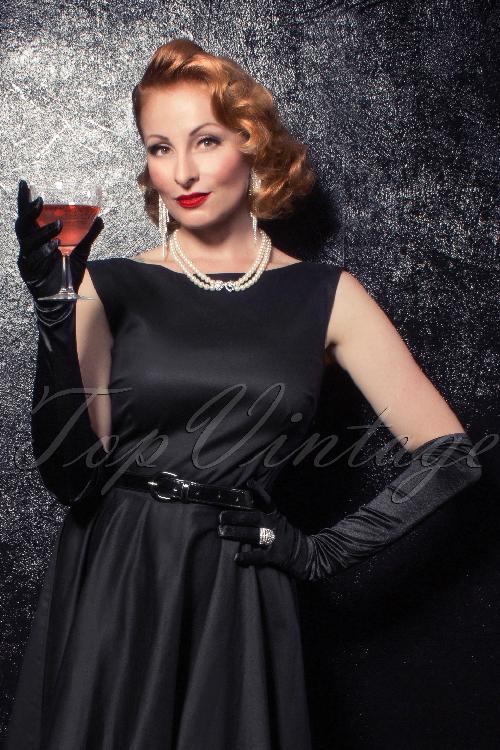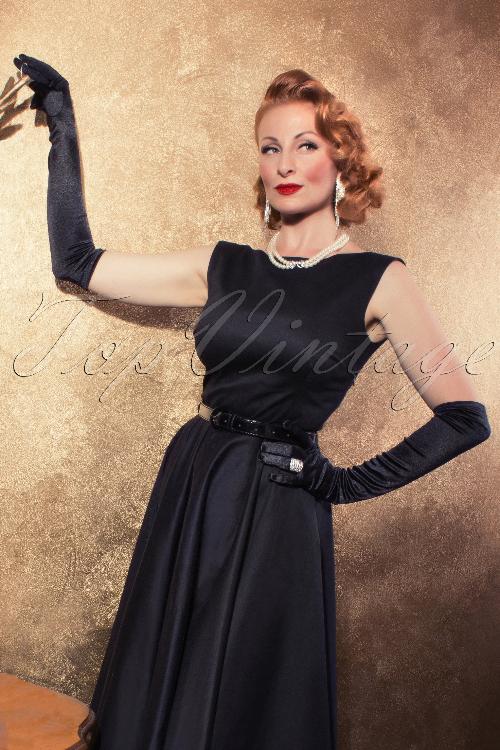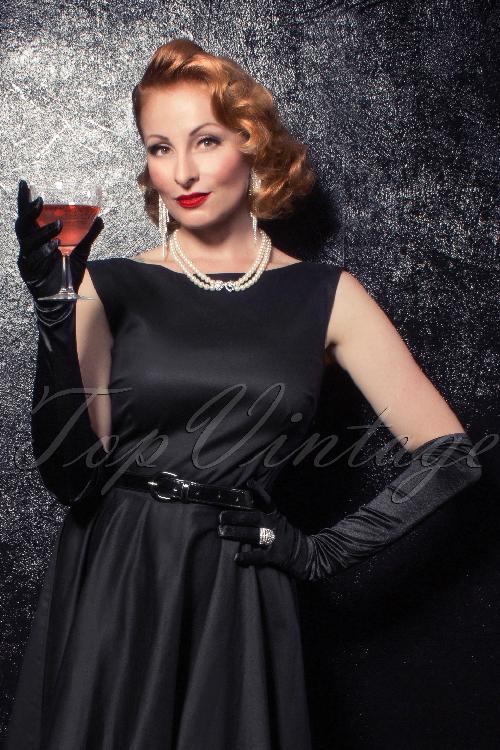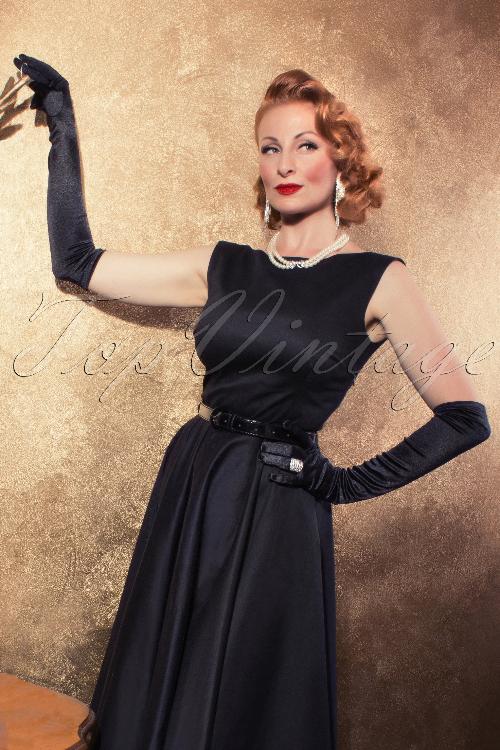 The Satin Chic Gloves in Black
Long and silky-soft, The Satin Chic Gloves in Black will make you feel like a real vintage superstar from the 1950s! Made of shiny, beautiful quality black satin. 
Long gloves
The featured accessories and dress are not available in our shop
Article nr.
13349
Handwash inside out (don't leave it in the water)
Do not tumble dry
Do not iron
Hocherfreut war ich über diese schönen Satinhandschuhe, da mir die Einheitsgrösse perfekt passt. Es wird ein Fest sie zu tragen!
Susanne
&nbsp|&nbsp
2020-11-21 20:51:43
---
Beetje strak voor de vollere arm. Voor de rest prima.
Lindsay
&nbsp|&nbsp
2017-05-01 09:13:02
---
nl
love it, love it, love it!!!!!!
Echt een heel fijn bedrijf om de prachtigste kleding te kunnen kopen. Mooie stoffen en aansluiting.
kersenketting: echt een musthave!
zwarte kanten penciljurk: als een tweede huid! trek haar aan en je ziet jezelf zoals je jezelf nog nooit gezien hebt. woooouuuw!
rode blouse: mooie pasvorm en zwierig met die mouwen. ook heel mooi!
echt dames! als je je op en top vrouwelijk wil voelen: bestellen wat je leuk vindt! van ontvangen van prachtig pakket tot eventueel retourneren, alles is goed geregeld bij topvintage.
tip: superleuk ook om een vriendin of iemand anders, een topvintage cadeau te zenden.
femke
&nbsp|&nbsp
2017-02-08 07:55:58
---
Well the first time I been think looot about to this bag to my special day of wedding or not because I thought perhaps it's could too big. But it's perfectly small accurate look and luxury look. Happy I got it!
Diana
&nbsp|&nbsp
2016-07-22 13:39:11
---
This glasses really can complete any look! I luv it!
Diana
&nbsp|&nbsp
2016-07-22 13:35:55
---
Sehr extravagant, alles super
Katrin
&nbsp|&nbsp
2016-03-21 00:49:24
---
Ich bin total begeistert von Service aber auch von den Materialien und der schönen Verpackung. :)
Zum Kleid: Super schöner Stoff sieht in echt noch viel schöner aus als auf dem Bild habe ausschließlich positive Rückmeldung bekommen. Obwohl da stand das Kleid wäre so lang hat es mir (1,60m) gut gepasst hatte dann natürlich sehr hohe Schuhe an aber es war gut zum tanzen.
Zu den Handschuhen: Sitzen super machen sehr schöne Hände und ein angenehmer Stoff, nicht zu warm aber bei diesen Temperaturen sehr angenehm.
Theresa
&nbsp|&nbsp
2016-02-08 09:35:27
---
Habe selten meine bestellten Waren so schnell bekommen. Super Online Shop. Qualität bestens, Schnitt klasse und alles so liebevoll verpackt. Ein grosses Dankeschön.
maria
&nbsp|&nbsp
2015-01-28 16:58:04
---
Amazing, I made the order and received the parcel in few days within the Christmas period! The dress is as described with a perfect sizing and a good fabric quality. Now I am ready for my 20s party!
Thanks a lot to the Top Vintage team, Cheers
Valerie
&nbsp|&nbsp
2015-01-01 13:19:45
---
Die Handschuhe schauen angezogen wirklich schön aus. Nach kurzer Anprobe (keine 3 Minuten) hab ich jedoch feststellen müssen, dass sie auf meine Finger und Unterarme schwarz abgefärbt haben. Das geht ja gar nicht. Deshalb retour.
Sunny
&nbsp|&nbsp
2022-12-07 13:00:53
---