April 1st 2016: 8th anniversary TopVintage
Happy Birthday to us! TopVintage celebrates its 8th anniversary! Of course we like to do this together with you, our lovely TopVintage ladies. We are grateful for your support and trust! So let's celebrate with a month full of fabulous giveaways! We know for sure that you will love them ;-) Do you want to be sure you don't miss a thing? Then sign up for our newsletter now. 
April 22nd 2016: Win your desired TopVintage party look!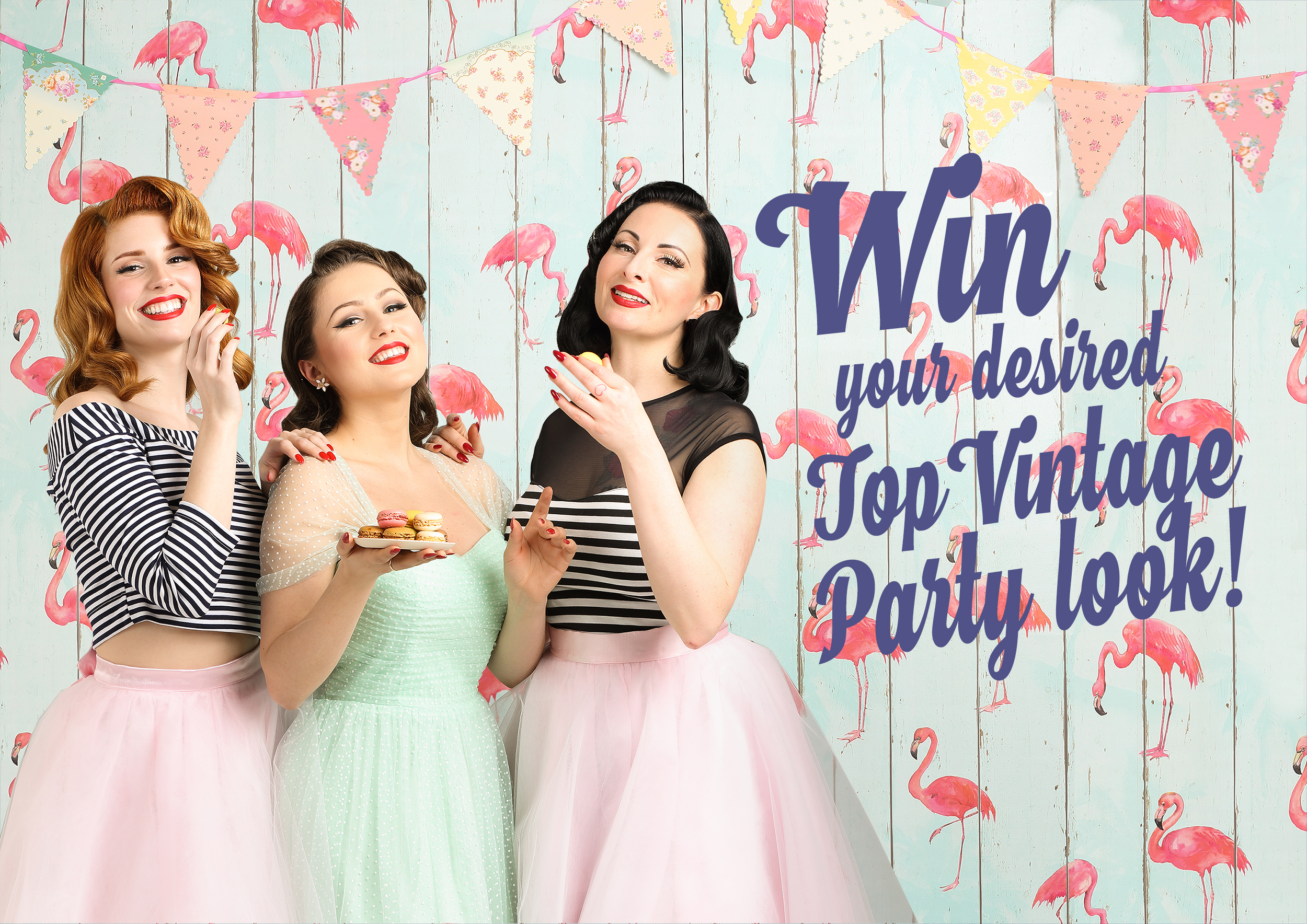 Create your favourite TopVintage party look (dress, accessories, shoes, … whatever you want ;-)) and maybe you'll be the lucky lady who wins her complete created festive TopVintage outfit! We'll announce the winner Friday afternoon ;-) Click here to participate.
April 4th 2016: Do you want to win a weekend of pampering? Come up with a name for our new magazine!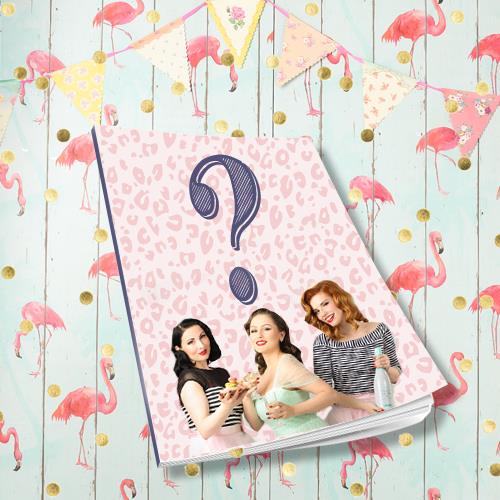 Wooohooo, Party Time at TopVintage! Because we're so happy you're one of our customers, and nothing pleases us more than making you happy, we would like to give you a present ;-) We're planning to launch our own online magazine at the end of this festive month! But before we present it with pride, we could really use your help! We're still looking for a fun, original and appropriate name. Can you amaze us in a creative manner? Then you'll win the TopVintage pamper weekend…

If you're the lady who inspires us most, you win a TopVintage weekend of pampering for you and your best friend to be held on 20 and 21 May, consisting of:
Vintage make-over photoshoot on Friday
Styling advice by Ava Elderwood
Two looks you can take home
High tea with Angelique
Overnight from Friday to Saturday
Wellness day on Saturday
TopVintage goodiebag
How to participate? Let us know in response to our Facebook post which name you have in mind. You can send in until April 21st.
On April 25th, the winner will be announced in the newsletter and on Facebook.  


Wow, we are so surprised by the great amount of inspiring names for our online magazine, more than 1000! Thank you so much for your help. We really appreciate it. And we are really amazed. Some of them are so creative, funny, feminine… But one of them caught our eye immediately :-D It's a word we use a lot, even since the beginning of TopVintage. It stands for femininity, fun, elegance, the wow-factor… And we keep it in mind by everything we do ;-) It's definitely very TopVintage-like and therefore we couldn't think of a more perfect name! We proudly present: VavaVoom! Several of you mentioned this fabulous name. On our Facebook page you can see how we have drawn the raffle to select a winner. The lucky lady is: Wendy van den Heuvel. Congratulations! You are the winner of the TopVintage pamper weekend! 
April 18th 2016: Win a photoshoot at the TopVintage studio and get published in our 2nd online magazine!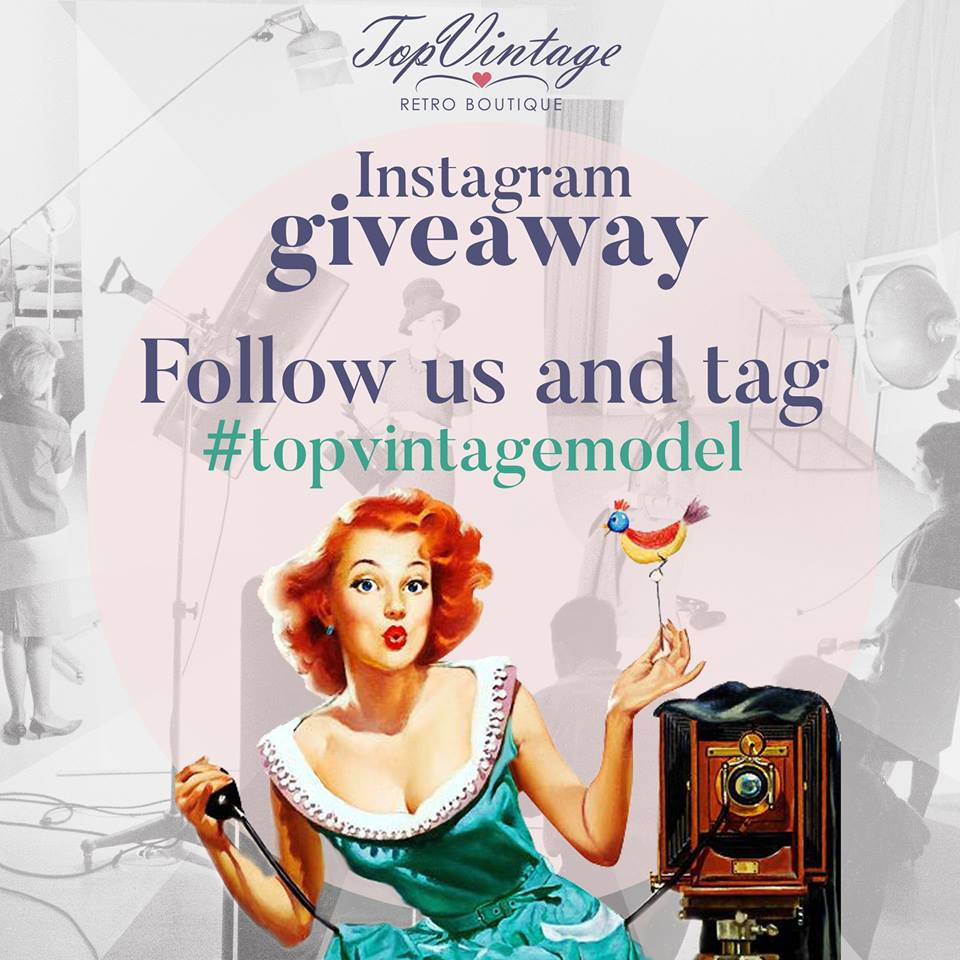 How to win? Follow us on Instagram and show us a vintage picture of yourself by using #topvintagemodel. We'll announce the winner Friday April 22nd! Good luck!

Dear ladies, thank you soooo much for sending in all those pretty pictures! :-) We had such a hard time selecting one lucky lady that we've decided to select 5 winners! 
The lucky ladies are:
Songbirdsally
Miss Velvet Ivory
Anna13bomba
Howlingwolve
Miss Olobola

Congrats! We look forward to meeting you ;-)

April 11th 2016: Win your desired TopVintage swimwear and your dream holiday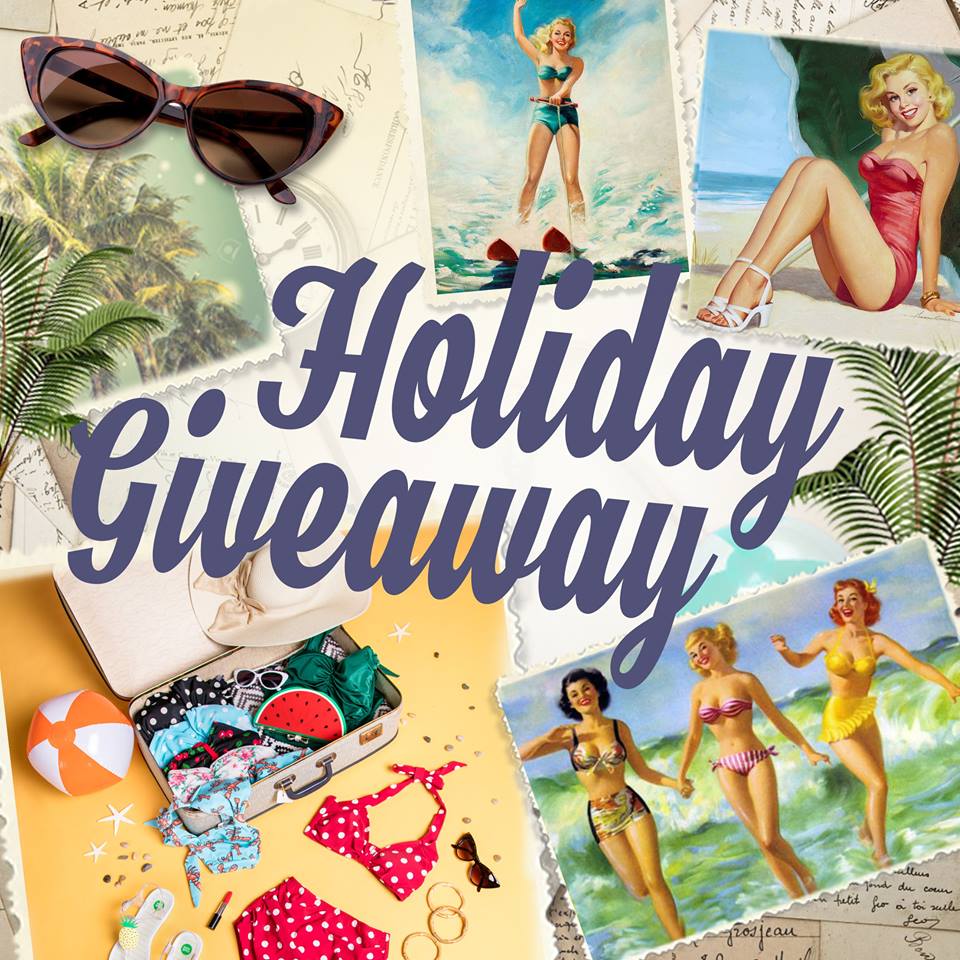 We have another fabulous giveaway for you!
Share your desired TopVintage swimwear look and let us know on  which beautiful destination you dream of flaunting it. How to  participate? Create a mind-blowing image (drawing, collage... it's up  to you) from your favourite TopVintage bikini/swimsuit AND your  dream holiday destination. And maybe you'll be the lucky lady who  wins a one-week holiday for two persons!
Creativity will be rewarded!

Lovely ladies, thank you so much for sending in all those beautiful  creations! It was our pleasure to have a look at them. We had so  much fun! :-) Thank you, thank you!  Therefore we had a hard time  choosing and eventually we've voted with the complete team. The  lucky lady is … Hannah Radenkova! Congratulations! We absolutely  love your creation! ;-)

The lucky winners of their favourite TopVintage swimwear are: Lea  Werthschulte, Sabine Kaiser and Suzanne Wensink. Congrats,  ladies!
 


April 4th 2016: Lovely friend giveaway 
 "Happy girls are the prettiest" (Audrey Hepburn)
Which lovely lady in your life deserves a TopVintage moment? Tag in response to our Facebook post that one special person you would like to pamper with an amazing TopVintage dress and explain why she should be spoiled. We'll choose a few lovely ladies who will actually receive this dress! You both win the fabulous book 'Your Beauty Mark' by Dita Von. Creativity is rewarded ;-)
The lucky ladies are:
Mariska Sipers – Rachelle van Vlodrop
Caroline Vits – Tanja Pattyn
Alex Hovenga – Rowena Minkhorst
Suzanne – Marjan Oomen
Almond Queen – Agnese Balda
Amy Ammonds – Christine Alice Vincent
Lies Beth – Fe Be
Lieke Swinkels – Anne van den Berg
Aundrea Love – Joy Dawn Olla
Esther Breedenbach – Soraya Fahim
Congrats! Enjoy ;-)