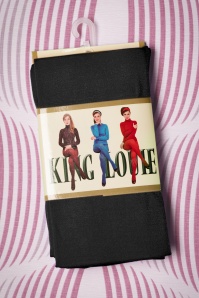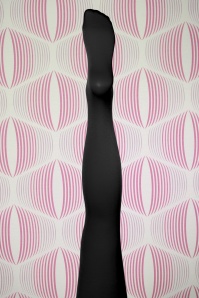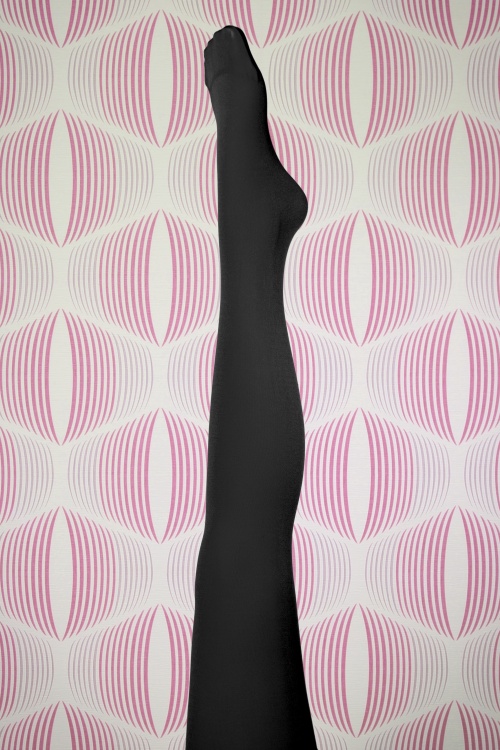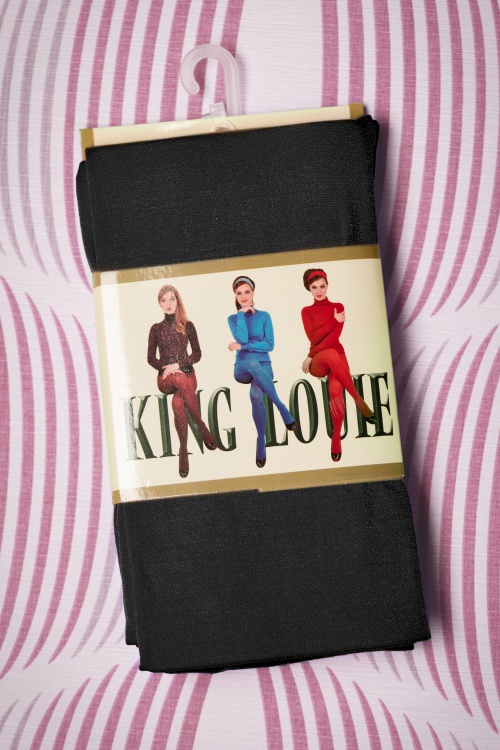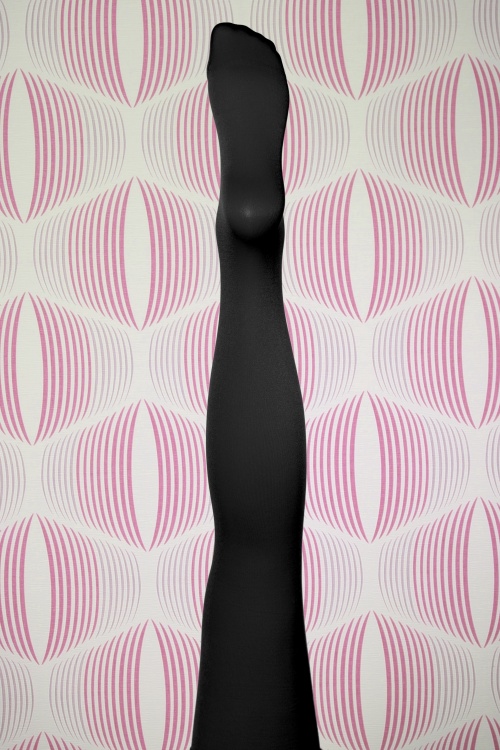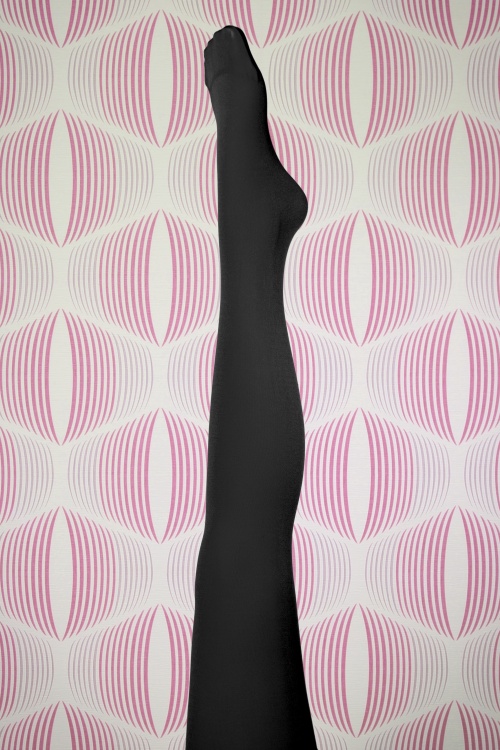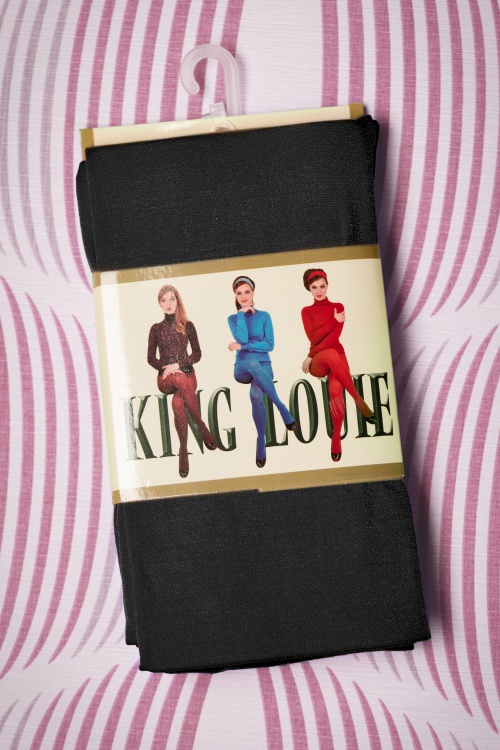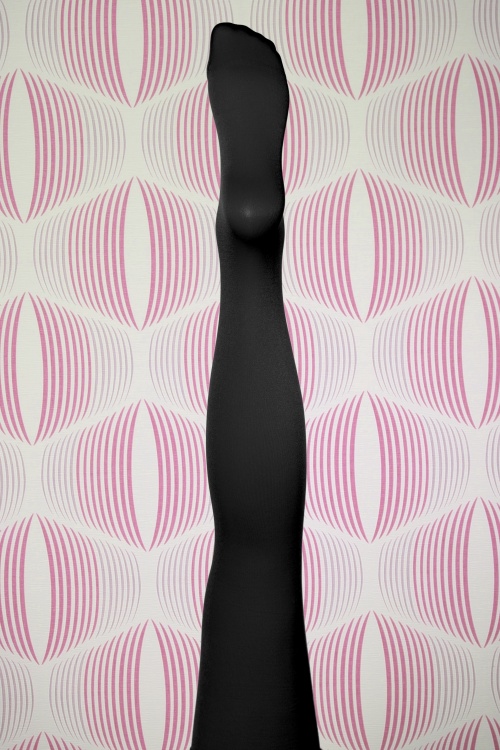 60s Penelope Tights in Black
With these 60s Penelope Tights in Black you can also show off your beautiful legs on colder days! These black tights are made of a soft polyamide blend which hugs your legs. Finished off with a reinforced gusset for a comfy fit. Practical, comfortable and the perfect finishing touch for your retro outfit!
120 denier
Reinforced gusset
Soft and comfy fit
Article nr.
21326
90% Polyamid
10% Elastane
Handwash in lukewarm water (don't leave it in the water)
Machine wash 30c delicates cycle
Do not tumble dry
Do not iron
Hallo Topvintage,

Allemaal stuk voor stuk leuke producten. Ik heb meerdere producten besteld en heb een deel terug gestuurd omdat het niet paste, of niet bij mij paste. Helaas voor mij de mintgroene jurk die vlagde bij de borst en dat vond ik jammer.

Ik heb de blauwe hartjes jurk gehouden en die staat mij werkelijk fantastisch!


Janine Evers
&nbsp|&nbsp
2019-02-15 09:09:20
Response from Customer service

Beste Janine, wat fijn om te horen dat je zo blij bent met je nieuwe aanwinsten :-) Uiteraard is het geen probleem om een aantal items terug te sturen, we betalen netjes het aankoopbedrag aan je terug zodra de retourzending is ontvangen!

Groetjes,
Auke
Klantenservice
---
Diese Strumpfhose fühlt sich sehr gut auf der Haut an und ist bequem.
Ich habe sie in Größe L/Xl bestellt und trage Hosengröße 40/42.
Leider ist die Beinlänge bei mir zu lang.Wenn ich die Strumphose hochziehe ist zuviel Stoff übrig .
Was noch schade ist: Ich habe beim anprobieren Schuhe dazu angezogen und der obere Rand der Boots haben direkt einen Fehler in die Strumphose gemacht.Also ist sie anscheinend sehr empfindlich.Wahrscheinlich werde ich sie jetzt nur noch unter meinen Hosen im Winter zum wärmen anziehen.
Schade sie hatte potenzial.



tabea lammert
&nbsp|&nbsp
2018-09-05 17:29:42
Response from Customer service

Hallo Tabea, es tut uns sehr Leid dass die Strumpfhose nicht passte und sofort kaputt gegangen ist. Das hätte nicht passieren dürfen! Entschuldigen Sie uns bitte! Natürlich werden wir das Problem perfekt für Sie lösen und ich werde Sie heute noch per E-Mail kontaktieren. :-)

Liebe Grüße,
Alexandra
Kundenservice
---
nl
Prachtige aanvulling van mijn vintage closet!
Bedankt voor de super mooi verzorgd pakketje.

* Schoenen. 38 besteld. Maat goed. Keiblij.
* Halsketting. Perfect.
*Zwarte bloes is met mijn overmeten borstmaat van 100 en taille van 79 niet mooi. Komt lomp over. Retour gezonden.
* Blauwe top met druppelv ormige halsopening: Fantastisch. Mooie details aan de mouwtjes. Perfect maatadvies.
* groene trui met zwarte bloemen op: dikke mooie winterkwaliteit. Echt een aanrader. Mijn eerste truitje in mijn kast die geen afbreuk doet aan de rest van mijn outfit. Zou tof zijn nog meer zo'n truitjes bij Top Vintage te vinden.
*Zwarte Marilyn Monroe top met knoopjes. Heel mooi, maar ik heb hem toch wat te klein besteld. Rekt niet zoveel uit. Het lukt, maar dan met iets heel duns eronder aan.
*Groene lange carreaux rok: Prachtig, maar na 1 dag dagen begon hij al te pluizen. Jammer!!!!
*Panties: top kwaliteit.
*Marilyn broek: ik heb 79 cm taille en 100 heup. Had M besteld, maar dit bleek te groot. Heb nu een Small en dit is OK, maar is nog steeds ietsje te breed aan de billen. Taille perfect. Doet er niet zo heel veel toe want ik vind 'm toch mooi en draag hem graag dus nog steeds tevreden.
*Zwarte top met druppelvormige opening vooraan: Retour. To-taal anders van afwerking dan de blauwe versie. De opening is rondomrond met een biais-lintje omzoomd, wat een te "sporty" look en feel geeft aan dit podukt. De blauwe versie is dan wel weer ZO perfect dat ik die alle dagen wil aandoen.
*Zwarte halssnoer: perfect.
*Brede broek, had ook bij deze broek een te grote maat besteld. Retour en de kleinere maat is perfect. Niet zo'n dikke kwaliteit, je kan de broek in elk seizoen dragen. Heel elegant.

Caroline Vlaeminck
&nbsp|&nbsp
2017-11-23 11:54:11
---
Zo blij met mijn mooie tops! Soepele stoffen, ze zitten heerlijk! Het badpak ga ik ruilen voor een grotere maat. Kan niet wachten...
Stefanie Verschoor-van Dijk
&nbsp|&nbsp
2017-10-04 20:18:48
---
de
Der Herbst kann kommen!
Ich habe mir bei TopVintage meine Herbstgarderobe zusammengestellt und bin begeistert. Alles passt dank der tollen Größenbeschreibung und sieht wunderschön aus! Auch der Versand war wahnsinnig schnell!
Susi
&nbsp|&nbsp
2017-09-03 19:08:23
---
Wahnsinn - Topvintage hat eine Auswahl, die ich noch nirgendwo so gesehen habe. Mein Kleiderschrank ist bunt gefüllt. Ich muss jetzt mal eine große Pause einlegen, denn das wird hier ja zur Sucht. ;-)

Die Farbe vom gelben Rock ist sensationell und lässt sich super mit dem, was ich bereits an Oberteilen und Strumpfhosen habe, kombinieren. Die Kleider von Mademoiselle YeYe sind immer toll, wenn auch meist klein geschnitten. Blutsgeschwister gehört ebenfalls zu meinen Lieblingen. Ein Kleid mit Lippenstiften ist originell und es trägt sich gut. Die Röcke von King Louie - ohne Worte. Ich habe bereits 7. Was für ein toller Versandhandel. :-)

Sigrid Lunghard
&nbsp|&nbsp
2017-08-26 06:49:29
---
Ich liebe es Kleidung, immer neu zu kombinieren. Mein favourite ist mittlerweile King Louie. Mit dieser Marke habe ich in den letzten Monaten den Schrank bunt grfüllt: Kleider, Röcke, Oberteile, Strümpfe und topvintage: Kompliment für eure Auswahl, für euer Angebot. Seit mehr als einem Jahr kaufe ich fast alles in Holland. :-)
Sigrid Lunghard
&nbsp|&nbsp
2017-08-13 08:51:18
---
nl
geweldig mooie kleding .
rokken en panty zitten gewoon ontzettend fijn.
ben er ontzettend blij mee.
mijn hele kleding kast is bijna vitage.
en even een compliment aan de verkoopsters altijd vriendelijk aan de telefoon.
dinykerkdijk
&nbsp|&nbsp
2022-02-08 09:55:25
---
nl
Warme panty? Yes darling!
Stevige panties? Check!
Warm zonder thermo? Check!
Prachtige volle kleur? Check!
Voldoende lengte voor je benen, zelfs met een kleine maat? Check!
Fabiënne
&nbsp|&nbsp
2020-11-22 09:53:48
---