50s Singapore T-Strap Flats in Black
Named after a very special city... these 50s Singapore T-Strap Flats in Black will be your go-to shoes this season! Made of high quality, black leather featuring a T-strap and elegant cutouts across the vamp. These flat beauties are perfect for creating a stylish autumn look! 
Ballerina flats
In- and outside made of genuine leather
Almond toe 
T-strap
Adjustable ankle strap
Gold toned buckle
Internal heel elevation (20mm) 
Comfy footbed
Article nr.
30777
Innersole genuine leather
Genuine leather
Gold tone base metal
Synthetic sole
Avoid contact with water/parfum/cleaning agent
Ich bin auf der Suche nach flachen roten und schwarzen Sandalen und fand diese auf Anhieb cool. Der Schnitt ist sehr schön und oldschool, das Leder fühlt sich gut an.
Leider stinken sie sehr chemisch und irgendwie scheinen meine Füße genau zwischen zwei Größen zu liegen. Für den Preis war es mir zu riskant darauf zu hoffen, dass sich die Schuhe noch einlaufen.
Ich kann nicht bestätigen, dass sie für breite Füße geeignet sind. Ich fand sie eher zu lang. Ich trage normalerweise 39, hatte aber fast zwei Daumen vorne noch frei, die Nummer kleiner hat aber sehr eingeschnitten. Gingen beide leider zurück.
Mel
&nbsp|&nbsp
2021-03-21 14:39:20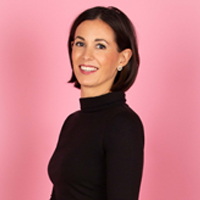 Response from Sylvia

Liebe Mel, wie schade dass die lang gesuchtend Sandalen nicht gepasst haben. Bitte entschuldigen Sie uns dafür! Sobald die Rücksendung verarbeitet ist, zahlen wir den Kaufbetrag zurück. Vielleicht ist eine kleinere Größe die richtige für Sie?

Liebe Grüße,
Sylvia
Kundenservice
---
Ik heb nooit op hakken kunnen lopen en een klein hakje gaat sinds artrose in de teen ook niet meer. Maar dan is daar Charlie Stone!
Geweldige schoenen onder jurkjes, rokken en onder mijn wijde broeken. Zitten heerlijk, niet hoeven inlopen, goed voor de bredere voeten.
Best een dure schoen maar ik vond het het wel waard. Eindelijk prachtIge vintagelook!!
Astrid
&nbsp|&nbsp
2020-07-11 15:34:42
---
de
Wundersschöne Schuhe, sehr bequem, aber leider nicht so gute Qualität
Zauberhafte Schuhe, die auch in echt wunderschön sind.

Sie sind super bequem und passen zu allem, leider rippelt sich schon nach ein paar mal tragen das Leder vom T-Riemen ab, dass sollte bei dem Preis nicht passieren.


Anita Straub
&nbsp|&nbsp
2020-04-20 11:21:13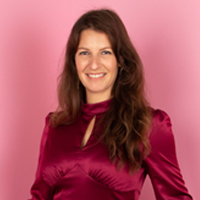 Response from Alexandra

Hallo Anita, entschuldigen Sie uns bitte dass Sie Pumps von mangelhafter Qualität erhalten haben. Das hätte nicht passieren dürfen. Ich werde mich heute noch bei Ihnen melden und dann werden wir das Problem lösen. 
Liebe Grüße,
Alexandra
Kundenservice
---
very cute. the only reason for me to return these is because i find them expensive. even with a discount, i don't think they are worth the price.
Jade Lee
&nbsp|&nbsp
2020-04-02 11:35:52
---
Ich habe sowohl die Schuhe von Rollie als auch die von Charlie Stone schon letztes Jahr in einer anderen Farbe gekauft und war so begeistert, dass dieses Jahr beide Modelle noch in einer anderen Farbe her mussten. Die Qualität ist bei beiden top und man kann stundenlang gehen oder stehen in diesen Schuhen. Nichts drückt oder reibt. Und hübsch sind sie obendrein noch! :-)
Ines Luckau
&nbsp|&nbsp
2020-03-30 14:09:22
---
Het heeft me maanden gekost om deze schoentjes daadwerkelijk aan te schaffen, omdat ik ze toch wat aan de prijzige kant vind. Uiteindelijk tóch besteld en ik ben echt om. Wat zijn ze superfijn! Normaal gesproken wisselt mijn maat tussen 40 en 41, afhankelijk van de schoenen. Bij deze flats zit maar 40 echt perfect.

Ik ben alvast verder aan het kijken voor mijn volgende paar Charlie Stone schoenen!

Deborah Drost
&nbsp|&nbsp
2019-11-08 14:56:12
---
Als alternative für alle, die keine Absätze beim Feiern tragen; total toll! Passen super zu Kleidern und Röcken und auch ohne vorheriges Einlaufen direkt 5 Stunden ohne Blasen :)
Maike
&nbsp|&nbsp
2022-05-28 16:19:26
---
de
Bequeme Schuhe für durchtanzte Nächte
Ich wollte nicht immer nur High Heels oder Ballerinas zu meinen Kleidern tragen und diese Schuhe sehen zu hellen Sommerkleidchen toll aus und sind sehr bequem!
Nicole Haarhoff
&nbsp|&nbsp
2021-06-10 08:58:54
---