50s Rebel Kate Wide Leg Trousers in Navy
Food, water, denim… let's get back to the essentials with the 50s Rebel Kate Wide Leg Trousers in Navy! She features a super feminine high waist, fifties style stitching in dark yellow that contrasts beautifully with the dark-blue denim, belt loops, front and back pockets and flattering wide legs. The supple denim fabric has just a light stretch which makes her a joy to wear. So, for the love of denim, you know jeans are always a good idea!
Side pockets
Back pockets
Button and zip closure at the front
Belt loops
Yellow stitching
Long wide legs 
Article nr.
32143
65% Cotton
33% Polyester
2% Elastane
Handwash inside out (don't leave it in the water)
Wash inside out
Wash dark colors separately
Machine wash 30c delicates cycle
Do not dry clean
Do not tumble dry
Iron inside out on low temperature setting
Do not bleach
Die Hose vom Schnitt und vom Material ist super schön. Leider ist sie für meine Größe (170 cm) zu kurz und ging daher leider zurück.
Melanie
&nbsp|&nbsp
2020-03-18 06:32:55
---
super leuke broek

myriam mertens
&nbsp|&nbsp
2020-03-12 20:03:25
---
Prachtige broek van een goede kwaliteit. Helaas gaat hij retour want ondanks het volgen van de maattabel is hij in mijn taille veel te groot. Een maatje kleiner durf ik niet aan (gezien de maten in de maattabel) Erg jammer.
Elke
&nbsp|&nbsp
2021-06-23 15:21:21
---
Pantalon beau simple et chic faisant une belle taille, avec des bretelles il est sublime et rétro à souhait, j adore, et il taille normalement... merci top vintage encore ❤
Eve
&nbsp|&nbsp
2021-06-19 11:17:06
---
Ik heb deze broek besteld in XL en 2XL, ik heb normaal maat 14/16. De 2XL is eigenlijk veel te groot bij de taille maar rond mn buik vind ik wel wat mooier zitten dan de XL. Ik heb beide maten gehouden en zal de 2XL wat gaan innemen, zo verliefd ben ik er op. Het slankt je af omdat het (bij mij) precies in mn taille zit en mijn normaal korte benen lijken langer! Heb er al meerdere complimenten over gekregen, prachtige broek.
Anastacia
&nbsp|&nbsp
2021-06-07 22:23:55
---
Geweldige broek!! Zit perfect en is met mijn 1.68 precies op de goede lengte! Voel mij er slank en vrouwelijk in. Alleen deze keer geen cadeautje van top vintage. Vergeten of is dat niet meer gebruikelijk?
Nikki
&nbsp|&nbsp
2021-05-31 22:06:07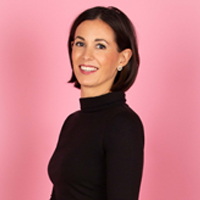 Response from Sylvia

Hey Nikki, fijn dat je zo blij bent met je aankoop, super! Sinds begin dit jaar sturen we enkel nog bij speciale gelegenheden een goodie mee in je bestelling. Zo blijft t speciaal én denken we aan het milieu! We hopen dat je het begrijpt en wensen je veell plezier aan je Trousers toe!
Groetjes,
Sylvia
Klantenservice
---
Eindelijk de spijkerbroek gevonden . . De broek is echt mooi ., heerlijk hoog in de taille en ik ben 1.58 en met hakken 10 cm groter maar als ik er gympen onder wil moet ik wel even een paar centimeter laten inkorten maar ik ben er heel blij mee . Heb een m gedaan en zit wel een beetje losser maar dat lost zich zelf wel op na het wassen ,hoop ik dan :)

Roze vestje heb ik eerder gekocht en zo zacht en mooi ,ik ga nog meerdere van bestellen .Heerlijk zacht en mooie roze kleur .

De Rock-a-Booty 50s Wanda Capri Jeans heb ik helaas terug moeten sturen ,echt te groot in maat 30 en maat 29 was er helaas niet meer . . Bij kont zat die prima maar de rest slobberde en niet heerlijk strak zoals het model hoort te zijn . Heel jammer want ik wilde hem heel graag .. :(
Verzending en retour zoals altijd erg goed !
Ivonne
&nbsp|&nbsp
2021-05-18 11:24:42
---
eindelijk jeans gevonden die bij mijn curvy lijf past. hoog in de taille, wijde rechte pijp, contrasterende stiksels. ik lijk wel 2 maten slanker!!! ja, nu voel ik me gorgeous ; )

patty
&nbsp|&nbsp
2021-04-23 15:47:43
---
Einmal mehr Collectif...zusammen mit dem rot/weiss Streifenoberteil von Banned sieht es einfach toll aus. Ich muss die Hosenbeine auch einmal nicht kürzen lassen, sie haben in der M für mich die perfekte Länge (1,69m). Toller Hosenschlag u herrliche Farbe, ich bin begeistert.
Susanne
&nbsp|&nbsp
2021-03-22 09:01:05
---
Très bonne tenue fait une belle silhouette superbe
Elodie Marneur
&nbsp|&nbsp
2021-02-28 19:03:39
---
Had deze broek al een aantal jaren in een S. Met pijn in mijn hart heb ik een nieuwe moeten bestellen, omdat de broek net te strak ging zitten. De M is echter maar zo'n minuscuul stukje groter dat ik nu een L moet bestellen, want zat ook heel strak. Het wijde model in blauw bestelde ik ook in M en die is weer veel te groot.
Jolanda Copier
&nbsp|&nbsp
2021-01-26 17:02:24
---
Extrêmement bien coupé taille très haute fait une silhouette magnifique pour moi qui suis cambré avec des fesses "larges"
Elodie MARNEUR
&nbsp|&nbsp
2021-01-02 17:01:42
---
De broek en het groene truitje zijn super. Maat en pasvorm zijn goed.
Het bordeaux truitje eerst besteld in een maat M (wat mijn normale maat is), maar het spande enorm aan mijn bovenarmen en rond mijn boezem. Niet getreurd dacht ik, dan bestel ik gewoon een maatje groter, maar ook hier had ik hetzelfde probleem : te klein aan mijn bovenarmen en boezem. Jammer want op de foto leek het heel leuk, maar niet voor mijn pasvorm. Dus deze gaan allebei retour.
Dank jullie wel voor het leuke geschenk, ideaal op deze warme zomerdagen.
Vriendelijke groetjes
Margot
Margot
&nbsp|&nbsp
2020-08-21 10:10:05
---
Wow, nog nooit een broek gehad die zo goed aansloot! Normaal moet ik altijd de taille innemen, daarom heb ik al heel lang geen broeken meer gedragen. De maattabel is ook heel betrouwbaar: mijn taillemaat valt precies in het midden van de maat M, mijn heupmaat zit aan de bovengrens en de broek past perfect. De lengte is ook heel goed; met mijn 1,70m kan ik de broek dragen op Doc Martens of op sandaaltjes in de zomer. Voor op hakkenschoenen zou je de broek wellicht iets langer wensen. Topaankoop!

Gaby
&nbsp|&nbsp
2020-06-23 14:16:24
---
Super broek!zo blij mee .staat perfect .valt groot neem maat kleiner
Nan Peters
&nbsp|&nbsp
2020-06-02 23:06:00
---
de
Sehr schön, aber nichts für mich
Eine wirklich schöne. Hose, aber ich glaube eher was für schlankere und/oder größere Frauen. Bei mit hat sie etwas aufgetragen. Daher geht sie zurück Schade!
Nisrine El Fizazi
&nbsp|&nbsp
2020-05-17 18:11:04
---
Geweldig deze broek zit zeer goed. Super leuk echt een aanrader.
Zo zouden er meer broeken zijn die zo aansluiten.

Anne-Marie Tambuyser
&nbsp|&nbsp
2020-04-09 09:00:43
---
Ik ben heel blij met deze broek. Was al heel lang naar zo'n broek aan het zoeken. Zelf heb ik meestal maat xs of 34. Die maat heb ik dus ook besteld. Jammer genoeg was hij veel te groot. Had ik misschien ook wel kunnen weten als ik keek naar de afmetingen. Ik vond hem zo leuk dat ik hem toch op hoop van zegen heb besteld. Ik heb hem laten vermaken en nu zit hij prachtig!
Wendel Bergsma
&nbsp|&nbsp
2020-03-31 10:07:08
---
nl
Nog nooit zo dolgelukkig met een online haul geweest!
Wat een geweldige kleding weer! Beide rokken hebben zakken wat altijd een superplus is, maar ze vallen ook zo mooi! Ze accentueren mijn lichaam heel mooi, en ik kan het niet laten om telkens rondjes te draaien in deze mooie rokken.

De jurk is heerlijk luchtig, perfect voor een warme dag.

Het blousje (al helemaal in combinatie met de rokken) maakte me super enthousiast! Het staat super mooi, en geeft een echte 40s/50s vibe! Ik moet er wel iets wits onder dragen, maar dat had ik al wel verwacht.

De broek is super comfortabel! De lichte stretch zorgt ervoor dat het allemaal niet te strak zit, zowel zittend als staand.
Alles is een echte aanrader!
Laura
&nbsp|&nbsp
2023-03-03 19:25:49
---
I had to get these a size smaller than usual. They have a very high waist that gives them a nice secure fit and prevents them from sagging. Plus, nice large pockets.
Ruth
&nbsp|&nbsp
2023-02-21 08:01:39
---
Wat kleedt hij prachtig af! Ik heb vrij lange, dikke benen en de broek valt geweldig mooi! Geen lelijke benen te zien, maar een goed zittende jeans. Lekker hoog in de taille wat mijn maagverkleiningsbuikje een prima silhouet geeft. Zeer tevreden, smaakt naar meer!
Herma Van hierden
&nbsp|&nbsp
2022-05-23 18:24:52
---
Deze broek zit lekker en staat ook erg leuk! Neem zeker een maat kleiner dan dat je gewend bent. Ik heb normaal een S en nu een XS en de broek valt ook nog ruim genoeg!
Anne
&nbsp|&nbsp
2021-10-06 20:53:09
---
en
Big ole party earrings
These are classy. They are big but other than that not screaming for attention. The beads have a nice little twinkle to them. Also, one of my ears was incorrectly pierced and the hole is a bit too low, so big earrings tend to stretch that lobe, but these are the rare big earrings that are light enough not to do that.
Viktoria
&nbsp|&nbsp
2021-08-03 19:26:00
---
nl
Toffe jeans en blouse.
ik was op zoek naar een goed zittende spijkerbroek,en natuurlijk gevonden. deze spijkerbroek zit echt fantastisch! heb ook slechts een klein stukje van de broekspijp af hoeven halen,en sluit perfect aan. Ook de blouse is top. Zit lekker, alleen 1 knoopsgaatje beetje dichter maken ,omdat t knoopje terug schiet. Heb ze beide al een paar keer gedragen, en complimenten gekregen. waar heb je die mooie hoge taillebroek gevonden? is mij ook al een paar keer gevraagd....bij TopVintage natuurlijk. tot de volgende bestelling maar weer,groetjes,Diana
Diana
&nbsp|&nbsp
2021-08-02 08:51:56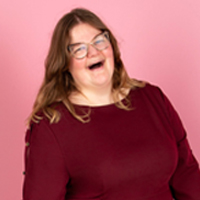 Response from Nicole

Beste Diana, wat super dat je over het algemeen zo tevreden bent met je aankopen! We hebben elkaar telefonisch al gesproken en ik wens je nog veel draagplezier toe! Mocht er nog iets zijn dan weet je ons te vinden :-)
Groetjes,
Nicole
Klantenservice
---
nl
Super leuk, maar niet voor mij.
Hallo mede TopVintage fans! Deze twee items waren super mooi, maar niet voor mij. De broek is echt geweldig!! Ik heb nog een hele tijd getwijfeld. Ik heb heb echter een beetje een holle rug, waardoor de tailleband achter wat open stond en aan de voorzijde kreeg ik plooien door mijn hip dips. Buiten dat was het echt een super mooie broek. Hij zit mooi hoog wat je van de zijkant een geweldig silhouet geeft. De kwaliteit van de stof is ook echt geweldig. Heb je net een ander figuur dan ik dan kan deze broek echt alleen maar geweldig zijn.

De blouse is van mooie kwaliteit. De maat was goed, maar wanneer ik mijn armen naar achter deed en er een beetje spanning op de knopen kwam in deze beweging schoten ze los. Het zijn mooie ronde gladde knoopjes, maar die schieten daardoor dus bij mij gemakkelijk los. Ook vond ik dat de naad bij de schouder wat breed was. Die kwam voorbij de schouder (dus net op mijn bovenarm) waardoor de blouse me wat breeder deed ogen.
Marlies
&nbsp|&nbsp
2021-07-31 09:44:15
---
I will have to have these jeans shortened (I'm 5ft1) but I am very satisfied with them. They are high waisted and the perfect fit for an hourglass figure fitting well in the waist and hips. They will be the perfect basic for A/W at work and will go with lots of my tops I have bought at Top Vintage.
Katt
&nbsp|&nbsp
2021-07-07 18:39:06
---
Ik draag normaal geen denim, maar deze zit heerlijk. De pasvorm is perfect en hij flatteert mijn bee-hind enorm! Ook de pijplengte is voor mij prima, hoewel anderen het misschien een tikkie langer zouden willen. Ik hoop dat Collectif dit model ook in andere stoffen gaat uitbrengen!
Saskia
&nbsp|&nbsp
2023-08-28 17:38:24
---
Sitzt ausgezeichnet, macht lange Beine und einen schönen Po.
Nicht zu vergessen: sehr bequem.
Marion
&nbsp|&nbsp
2023-03-09 06:03:39
---