Wow To Go!
Wow To Go! online at TopVintage
Teaming a Wow To Go! blouse with a jacket makes for a great office-appropriate outfit. And if you've got a party to go to, you simply pair the same blouse with jeans and sexy pumps! Because Wow to go! garments are not just flattering, they are also comfortable enough to dance in.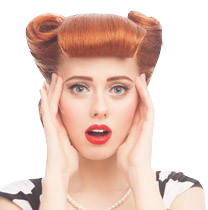 Unfortunately, there were no results! But... that doesn't mean we don't have what you're looking for. Our items often have the most fabulous foreign fantasy names, therefore we suggest to choose between one of our head menus above first, then filter on the left by category, colour, style, size and price.

If you are looking for something in particular and you still can't find it, please do not hesitate to ask: we're happy to assist you!