Lady V by Lady Vintage
Lady V: by Lady Vintage
Isn't this a dream come true? Collaborating with your husband to design the most wonderful dresses for your own clothing brand.. Every day, Victoria and her husband collaborate to produce the most beautiful, vintage look dresses for their brand Lady V London.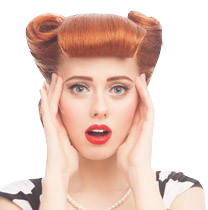 Unfortunately, there were no results! But... that doesn't mean we don't have what you're looking for. Our items often have the most fabulous foreign fantasy names, therefore we suggest to choose between one of our head menus above first, then filter on the left by category, colour, style, size and price.

If you are looking for something in particular and you still can't find it, please do not hesitate to ask: we're happy to assist you!