Butterfly Twists
It may come as a surprise, but the brand Butterfly Twists was founded and created by four men! These entrepreneurs found a gap in the market and made it their mission to design a shoe that is neat, versatile and chic and that you can put on quickly if necessary. And - as far as TopVintage is concerned - they have achieved this goal with the clever design of the foldable Butterfly Twist!
Read more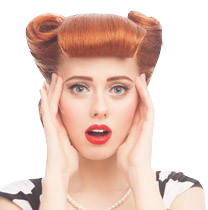 Sorry, we couldn't find any results! But... that doesn't mean that we don't have what you're looking for. Our items often have fabulous, creative and mostly foreign names, therefore we suggest that you select a category from our main menu first and then narrow your search by using the different filters available at the top, like colour, style, brand, size and price.

If you are looking for something particular and you still can't find it, please don't hesitate to ask: we're happy to help, gorgeous!