Bonnie Brazen Gingham Hair Scarf in Blue
Curls? Straight hair? Braided hair? Brown, blond, red or black hair? No matter what hairstyle or haircolour, this cute scarf looks good on everyone! Made of a blue-and-white gingham fabric, finished with wire and elastic at the back to keep everything perfectly in place.
Die Sachen sind klasse, dich ich mir bestellt habe.
Die Kette ist zwar etwas größer als ich dachte aber sie sieht einfach wunderschön aus und ich bin froh, sie zu haben.
Das Haarband ist sehr süß, rutscht jedoch leicht. Aber das ist jetzt auch nicht schlimm.
Das beste waren diese spitzen Handschuhe. Ich hab mich gleich in sie verliebt und getragen sehen sie noch schöner aus.
Die Lieferung war auch top und über den Grünen Tee hab ich mich sehr gefreut.
Ich werde auf jedenfall des öfteren hier mal reinschnuppern, bei den schönen Stücken.

Shu
&nbsp|&nbsp
2020-03-03 15:01:36
---
So ein süßes Haarband, super Preis-Leistungs-Verhältnis. Habe es mir noch einmal in rot bestellt. Love it!
Paula
&nbsp|&nbsp
2016-08-15 19:34:54
---
Habe mal wieder ein paar nette Accessoires gefunden und musste natürlich zuschlagen.

Das Haarband rutscht nicht und bleibt auch den ganzen Tag an Ort und Stelle. Die Brosche ist ein kleiner Eyecatcher besonders auf dunkler Kleidung.

Den Schal muss ich noch bei Gelegenheit ausführen ;)

Wie immer sehr schneller Versand, liebevoll verpackt und für mich immer wieder eine Freude die Päckchen auszupacken :)
Anna-Katharina
&nbsp|&nbsp
2016-04-12 11:52:05
---
Wunderschöne Sonnenbrille, passt perfekt und ist wirklich toll verarbeitet!
Das wird mein neues Lieblings-Accessoire. Der Sommer kann kommen!
Habe mich auch sehr über die kleine Aufmerksamkeit im Päckchen gefreut. Vielen Dank dafür!
Anna-Katharina
&nbsp|&nbsp
2016-04-08 10:00:27
---
Ik zal al een tijdje te kijken of ik weer iets wou bestellen bij TopVintage, want jullie hebben zoveel leuke dingen! Na veel nadenken was mijn keuze toch op deze twee jurkjes gevallen. Het bloemenjurkje was helaas aan de bovenkant iets te groot (kleinere maat was uitverkocht en dan blijkt dat ik toch beter op de maattabel moet letten!). Ik heb deze zelf iets ingenomen en nu past die prima.
Het streepjes jurkje is voelt erg fijn aan, lekker zacht katoen. Deze zit verder ook gewoon goed :)
De haarbandjes zijn allebei erg schattig. De zwart/witte zat ietsjes te groot, maar deze heb ik ingekort. Ik draag normaal geen haaraccessoires, maar deze haarbandjes zijn erg leuk :D
De levering was alleen iets trager dan normaal, want het pakketje bleef hangen op de het postsorteercentrum :(
Verder ben ik wel erg blij met m'n bestelling! Het chocolade paashaasje wat erbij zat was ook lekker :)
Heather
&nbsp|&nbsp
2016-03-25 13:51:13
---
Schitterende jurk, past perfect, maar helaas is het stiksel boven de rits kapot geschoten tijdens de eerste keer uittrekken. Valt waarschijnlijk wel te repareren maar is toch jammer. Haarband is ook erg leuk maar is lichter blauw dan op de foto, voor het geval je twijfelt tussen de zwarte en de blauwe zoals ik :)
Femke Z
&nbsp|&nbsp
2021-03-23 11:35:24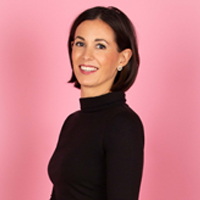 Response from Sylvia

Beste Femke, het stiksel stuk na de eerste keer passen? Dat mag niet gebeuren, onze excuses hiervoor! Ik neem hierover contact met je op en we lossen het zeker weten naar tevredenheid voor je op :-)
Groetjes,
Sylvia
Klantenservice
---