50s Sheila Swing Skirt in Forest Green
Day at the office, shopping day or a night out... this 50s Sheila Swing Skirt in Forest Green is your sidekick! Perfect for any occasion thanks to her classy and sophisticated looks but also due to her lovely fit! This beauty is worn high at the waist and creates a stunning hourglass figure, oh la la. Made from a supple, stretchy, dark green fabric which gracefully moves along with you. All day, every day, Sheila all the way!
Full swing
Side pockets
No zipper or buttons
Our gorgeous blonde Rachel is 1.72m / 5'8''
Stunning Rachel Jensen height: 1.66 m/ 5'44"
The featured pumps and accessories are not available in our shop
Article nr.
23705
95% Polyester
5% Elastane
Handwash cold (don't leave it in the water)
Wash inside out
Machine wash Wool cycle COLD
Do not dry clean
Do not tumble dry
Iron inside out on low temperature setting
Made in the UK
Maar de king louie jurk vond de kleuren niet zo flateren en hij stinkt. De zwart witte smashed lemon gaat terug omdat ik hem in tekstkleur heb en na enkele keren gedragen te hebben er al pils pluisjes aankomen zonder dat ik het gewassen heb vind de kwaliteit prijs dus niet goed. Blauwe pencilrok is perfect het herfstblouse iets te strak. De groene swing rok met gestreept truitje zijn leuk en passen maar weet niet of ik het ga houden even wennen aan ruime rok en truitje is best koud voor deze herfst winter maanden. Groene jurk mooie stof maar toch net te strak dan gaat de split achter omhoog maar dat is mijn fout verkeerde maar gekozen. Verder geweldige winkel al mijn geld gaat er aan op
Jolanda
&nbsp|&nbsp
2020-10-08 13:17:07
---
Deze rokken en truitjes zijn zo mooi! Ik kon niet wachten om ze te dragen. Alles zit zo comfortabel en ik voel me o zo mooi in.
melissa vanbesien
&nbsp|&nbsp
2019-11-09 06:46:34
---
...und lässt sich prima kombinieren und der Stoff trägt sich super.
Ein kleiner Nachteil ist allerdings zu nennen:
Leider spart man jetzt am Gummiband des Bündchens, denn dieses ist nur noch 2,5cm statt 3,0cm breit, obwohl das Bündchen nach wie vor für 3cm genäht ist. Dadurch "wellt" sich das Bündchen etwas, weil der Stoff nicht komplett ausgefüllt wird. Muss man austauschen, wenn es stört. (Ich habe noch ein Modell in Rot, da ist ein 3,0cm Gummiband eingesetzt. Sitzt besser.)
Sibylle Zeidler
&nbsp|&nbsp
2019-09-15 13:18:30
---
de
Meine neuen Liebslingsteile
Ich habe den Pulli gesehen und mich sofort in ihn verliebt. Er passt perfekt und zu meinen roten Haaren und meinen Hauttyp einfach perfekt. Dann hab ich noch den Rock entdeckt und ja was soll ich sagen Hallo Love :-)
jennifer niewöhner
&nbsp|&nbsp
2019-09-12 14:26:42
---
Mein neues Lieblingsstück in meinem Kleiderschrank.
Der Rock hat einen tollen Grünton und der Stoff fühlt sich sehr angenehm an. Einfach perfekt :-)
Nadine
&nbsp|&nbsp
2018-05-17 09:30:50
---
Votre boutique est parfaite ! Et je suis ravie de mes achats !
Le tableau des tailles est précis, les tissus de qualité, les finitions soignées !
Mes dernières acquisitions me rendent féminine comme jamais !
nathalie
&nbsp|&nbsp
2018-01-29 08:17:00
---
Very nice skirt with pockets! Perfect fit and length. I love this model , I have two in black, and I wear them very often, please let it come in more colors!
Jennie
&nbsp|&nbsp
2018-01-15 21:14:45
---
de
Schwungvoll durch den Winter
In den grünen Rock hatte ich mich auf den ersten Blick verliebt und war sehr froh, dass er wieder in meiner Größe vorrätig war. Der Stoff ist sehr angenehm auf der Haut und etwas dicker, damit er in der kalten Jahreszeit dennoch genug Wärme spendet. Er endet ungefähr auf der Höhe des Knies (bei meiner Körpergröße von 180 cm) und schwingt schön mit. Der elastische Bund macht auch ein Festtagsessen mit und umspielt durch den Tailliensitz das Bäuchlein. Die Taschen sind super, verzerren optisch allerdings etwas die Hüfte, wenn sie nicht richtig eng anliegen (wie beispielsweise nach Gebrauch). Es wird einer meiner Lieblingsstücke und würde mir noch weitere Farben wie Bordeaux-rot oder in Navy-Blau wünschen.

Der Lippenstift-Rock ist sehr niedlich. Das Muster aus den Lippenstiften ist sehr schön. Der Ton ist tatsächlich in einem sehr sehr dunklen Blau (der Schatten der Lippenstifte ist schwarz), lässt sich aber problemlos mit einem schwarzen Top kombinieren. Der Stoff ist allerdings dünn und meiner Meinung nach etwas für wärmere Tage.
Ich hatte mir Größe M bestellt und war doch verwundert, dass er bei meiner Taille, aufgrund des nicht elastischen Bunds, absteht. Ich bin noch unsicher ob ich ihn umtauschen soll, da ich eine sehr schmale Taillie habe aber unterhalb der Hüfte breiter gebaut bin...

Das Paket war liebevoll verpackt und kam trotz Überweisung schon am nächsten Tag an. Gerne wieder! :)
Melissa
&nbsp|&nbsp
2017-12-17 15:05:21
---
nl
Weer wat moois gevonden :))
De mustard cardigan die is zooo mooi, lekker zacht. Ik was een beetje bang voor do kleur,maar die is echt mooi, donker dan op de foto's Er zit stretch in de stoof,dus voor maat S gegaan en die zit prima. De groene rokje,die is ook super. Zwaarte cardigan voor mijn dochter. Super blij mee. De groene top heeft een mooie kleur is ook lekker zacht, alleen denk ik soms dat in maat kleiner zou die toch beter zitten. Heb hem in M gekocht. De rooie heb teruggestuurd. De mouwtjes vond ik toch niet mooi, maakten mij breder bij de schouders.
Dus weer leuke aankopen en dan met de black vrijdag korting :))

A.
&nbsp|&nbsp
2017-12-03 20:15:22
---
Der Pulli und der Rock sehen super zusammen aus und sind sehr angenehm zu tragen. Da der Stoff des Rocks etwas dicker ist, ist er ideal für den Herbst/Winter. Die Farbe ist auch einfach schön. Der Pulli ist sehr elegant und passt sowohl zum Rock als auch zur Jeans.
Ina
&nbsp|&nbsp
2017-12-03 13:17:51
---
Très belle coupe. La ceinture est élastique ce qui la rend agréable à enfiler mais aussi à porter. Très belle couleur.
Julie Guyomarc'h
&nbsp|&nbsp
2017-11-28 12:22:46
---
I can't believe I have never shopped on TopVintage before, but luckily this has now changed – every item in my first order is absolutely wonderful. Both cardigans and the skirt fit perfectly, I found the size charts very helpful and the sizes are indeed true. Especially the green cardigan is my personal new favourite (red hair and green clothes just work so well together!), especially because of the little details in black which form a nice contrast to the green colour. The green skirt is equally stunning – ideal length, swinginess, and the elastic waistband allows me to wear two layers underneath (cold winter in Scotland) without creating a bulge. I'm so in love with everything on TopVintage that I've already placed my second order. xx
Veronique Berg
&nbsp|&nbsp
2017-11-24 14:51:04
---
Happy met de meeste items, na mijn allereerste bestelling meteen de week erna toch nog wat items besteld, snelle levering en over het algemeen goede kwaliteit.

Panty: is niet heel elastisch, waardoor hij afzakt ondanks dat hij wel zou moeten passen gelet op de maat tips dus dit is helaas een miskoop geweest.

Groene en zwarte rok: zit heel comfortabel, mooie kleur en pasvorm
Rode rok: mooie (fel)rode kleur, iets korter dan de groene rok (ook) goede lengte en mooie pasvorm, zit erg comfortable

Donker rode rok met bunnies: rok zelf is wat ' stugger' dan de andere rokken, maar de print is erg mooi, zit goed en al een aantal complimentjes mee gehad.

Blauwe ' keyhole top' is helaas te groot dus die heb ik teruggezonden, kwaliteit en kleur waren echter prima!
Donker blauwe rok met pauwenprint: het model stond mij niet zo goed, print was echter wel heel mooi.

Rode top met 3/4 mouwen: zit goed, past goed, staat goed; top!
Zwart gebreid truitje: zit goed, past goed, staat goed; top!

Zwart/wit truitje: is wat aan de grote kant bij de borstomvang (ik heb niet zo'n grote boezem) dus die gaat helaas terug.

Over het algemeen dus heel tevreden!
Claudia van den Berg
&nbsp|&nbsp
2017-11-20 17:32:42
---
beide passen perfect de rok zit heel confortabel en een mooie zware stof + hij heeft zakken :)
het truitje is ook perfect enkel wat te lange mouwen maar dit wist ik al op voorhand .
Fanny
&nbsp|&nbsp
2017-11-15 09:21:51
---
Deze rokken zijn gewoon altijd goed. Zitten lekker en zijn makkelijk te combineren. Dit is mijn 6e kleur, dus dat zegt genoeg toch?

Ik zou heeeeeeeel erg blij zijn als de cinnamon-kleurige uitvoering van een paar jaar geleden terugkomt, die zou ik gelijk kopen. Magenta of raspberry zou ook welkom zijn.
Miranda Winkelman
&nbsp|&nbsp
2022-11-21 13:18:02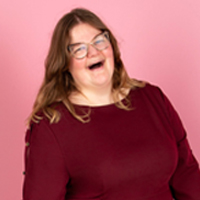 Response from Nicole

Beste Miranda, wat fijn dat je zo blij bent met deze mooie rok! Ik heb doorgegeven dat er nog steeds vraag is naar de andere kleuren :-)

Groetjes,
Nicole
Klantenservice
---
de
Leider große Abnahme der Qualität
Ich habe den Rock im frühen Sommer gekauft, eine Woche später den selben in blau da ich so begeistert war. Ich wollte mir nun noch einmal den Grünen auf Vorrat für den Winter kaufen. Leider war ich dieses mal sehr enttäuscht. Der Rock ist viel dünner, überhaupt nicht mehr für den Herbst geeignet. Er wiegt die Hälfte von meinem "älteren" grünen Rock, das Material ist viel rauer und einfach nicht mehr von der selben guten Qualität. Das hat mich sehr geärgert da ich sonst immer auf die Topvintage Qualität vertraut habe. Es ist laut Website genau der selbe Rock in der selben Farne und Größe, aber man kann die beiden Modelle nicht vergleichen - und das für den selben Preis. Sogar die Farbe ist heller

Hallo Selin, es tut mir leid, dass der Rock den Sie erhalten haben nicht Ihre Erwartungen entspricht. Ich werde Sie sofort kontaktieren, damit wir es für Sie lösen. Wussten Sie schon, dass Sie eine Reklamation direkt an uns melden können über den Kundenservice. Wir sind immer gerne für Sie da!

Liebe Grüße,
Bernice
Kundenservice
Selin
&nbsp|&nbsp
2022-11-01 10:30:30
---
nl
TopVintage = perfect retail therapy
In tweedelig jogging op de bank vrolijkte ik mezelf op met een bezoekje aan de online shop van TopVintage. Want ondanks het gebrek aan lengte en teveel aan rondingen vind ik daar altijd wel iets waar ik heel erg blij van word. Zo ook nu, en dat ook nog eens tegen een scherpe prijs.

De rok had ik in het groen besteld en ik was zo enthousiast, dat ik inmiddels ook een zwart exemplaar heb aangeschaft. Soepele stof, lekkere elastieken tailleband en perfect voor elke gelegenheid. De zwarte jurk is werkelijk een juweeltje, helemaal als ik m'n Dr. Martens 1490 met gele veters eronder aan heb.

Samenvattend: TopVintage = top!
Kirsten
&nbsp|&nbsp
2022-09-21 12:36:58
---
Der grüne Rock von Vintage Chic ist perfekt für den nahenden Herbst und Winter. Der Stoff ist etwas dicker und fällt ganz wunderbar. Ein Gewinn für den Kleiderschrank meiner Frau.
Bernd
&nbsp|&nbsp
2022-09-14 08:45:29
---
Deze jurk en rok zitten als gegoten!
De rok is wel wat tere stof, maar verder echt geweldig!

Over de jurk kreeg ik echt heel veel complimentjes en hij zit ook heel gemakkelijk! De 2 zakken zijn een extra pluspunt! I'm in love!
Klaartje Jonckheere
&nbsp|&nbsp
2021-10-16 06:04:34
---
Ich dachte erst: okay, mal was anderes kann nicht schaden.
Bin ich froh, dass ich das getan habe! Die Sachen sind super bequem und in Top Qualität und Zustand! Seit ich die Ware bekommen habe, ziehe ich sie auch sehr oft an und liebe diese Stücke.
Man sollte die passtabelle beachten, da es hilft, die richtige Größe für sich zu finden
Ariane
&nbsp|&nbsp
2021-10-09 19:03:25
---
Ben verliefd op alle drie de rokken
Madelief
&nbsp|&nbsp
2021-08-07 14:19:19
---
nl
Helemaal verliefd op jullie kleding
Prachtige kleuren weer en alles in mooie stoffen.
Koop zo graag bij jullie en krijg er altijd veel complimenten over.
Pasvorm is ook altijd goed!

Bedankt TopVintage!
Mascha Schuerman
&nbsp|&nbsp
2021-02-19 08:34:45
---
Cela faisait un moment que j'avais cette jupe dans ma wishlist, et je suis totalement déçue. Je trouve que cette jupe fait très "cheap" et pas du tout vintage.
Je m'explique: le tissu a un aspect très polyester (vous allez me dire que c'est normal vu que c'est du polyester, mais certains sont plus jolis et de qualité que celui là qui fait vraiment plastique, et pas "lisse", il y a de la texture que je trouve laide)
La couture au bas de la jupe est trs voyante (beaucoup plus que sur les photos) et le fil n'a même pas la même couleur que le tissu vert.
Et si on regarde l'intérieur de la jupe, il n'y a pas de doublure -OK, ce n'était pas précisé, mais les coutures intérieurs sont vraiment faites à la va vite et sont cheap/laides.

Les photos de la page sont très jolies mais pas du tout représentatives ! J'ai conscience que je suis une des seules à donner un avis négative sur cette jupe (qui existe dans plein d'autres couleurs...) et j'en suis étonnée. Pour le prix, je m'attendais à un article totalement différent. (Je vais donc la retourner bien sûr)
Irina
&nbsp|&nbsp
2020-10-27 12:41:06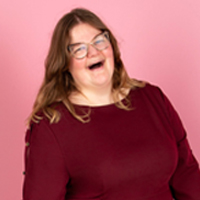 Response from Nicole

Bonjour Irina, quel dommage que vous êtes déçu de votre achat ! Nous essayons toujours de donner au plus informations que possible dans la description et sous "Soin et matières". Je vais vous envoyer un e-mail encore pour discuter les détails ! 
Cordialement,
Nicole
Service clientèle
---
de
Schade ... trotz korrekter Maße VIEL zu klein ... falsch etikettiert?
Ich hatte den Rock in 2 Größen bestellt. In 16 und 18. Dabei habe ich mich genau an die Maßtabelle gehalten. Größe 18 soll eine Taille von 92-102 haben. Für mich eher reichlich, aber wegen der Hüfte habe ich auch diese Größe bestellt. Tatsächlich hat der 18er Rock eine Taille von "84" (!!). Da habe ich keine Chance.
Der 16er Rock hat eine tatsächliche Taille von "80" (!). Die Röcke sind leider mit den falschen Etiketten ausgezeichnet. Somit Retoure.
Bettina
&nbsp|&nbsp
2022-12-12 15:37:07
---