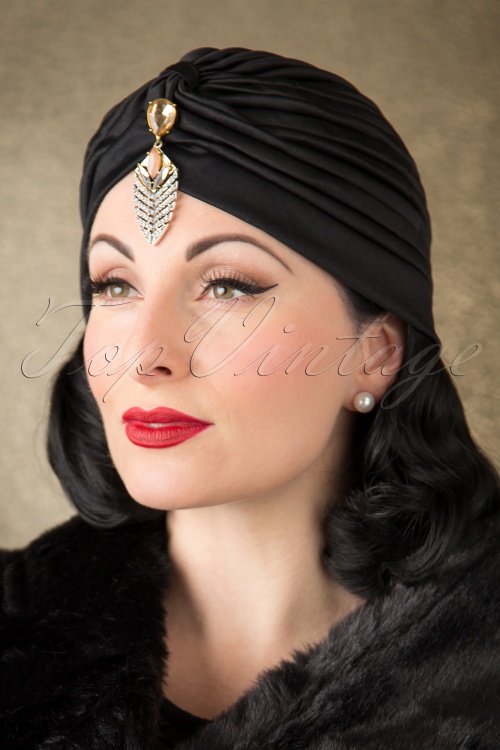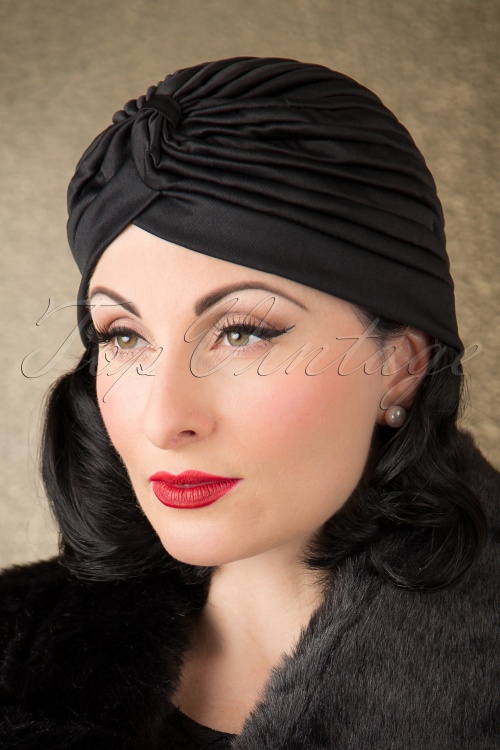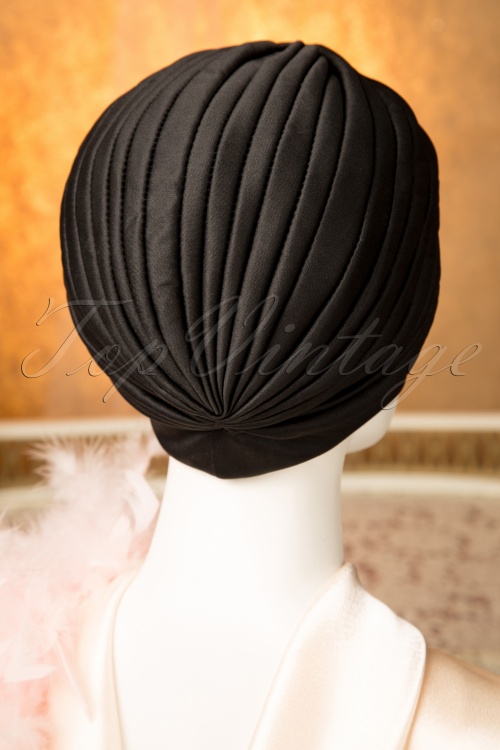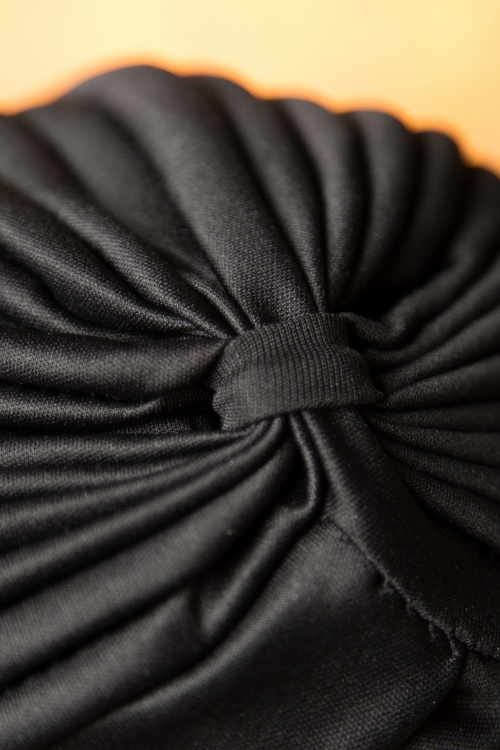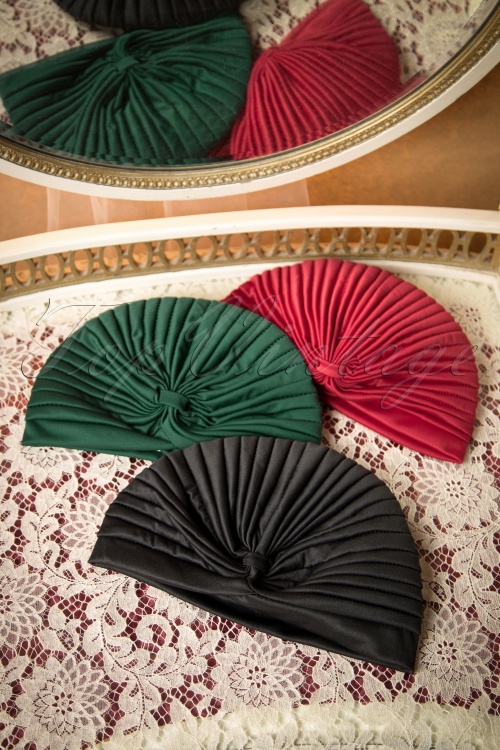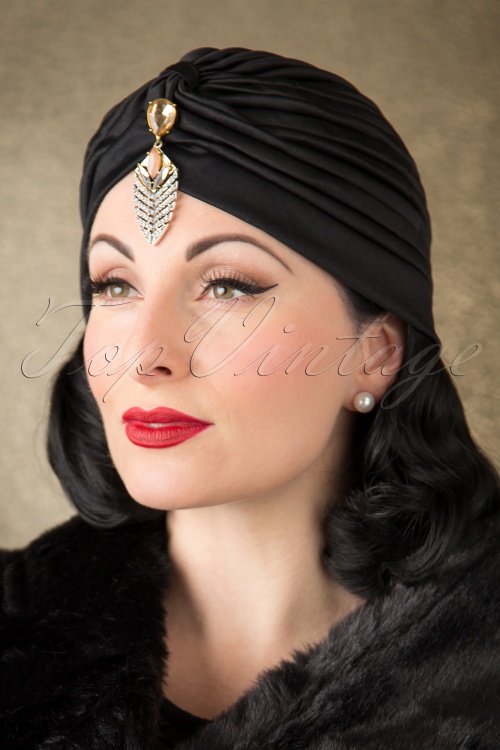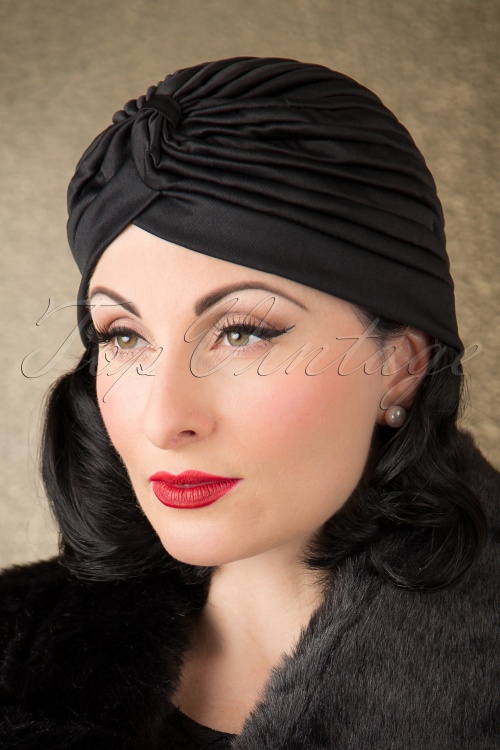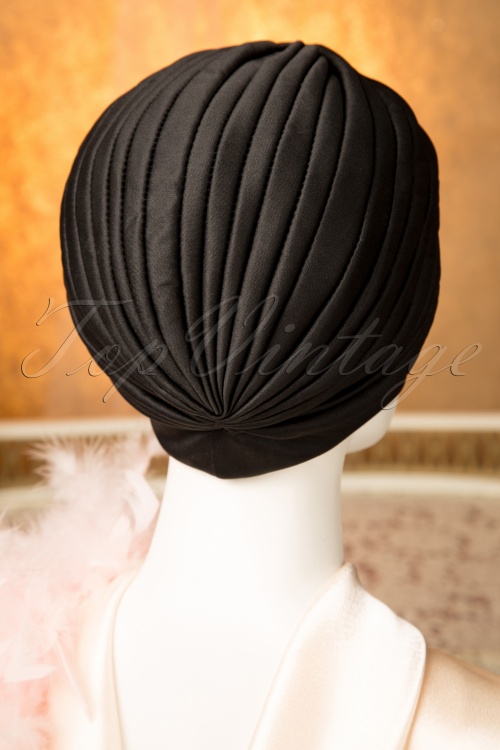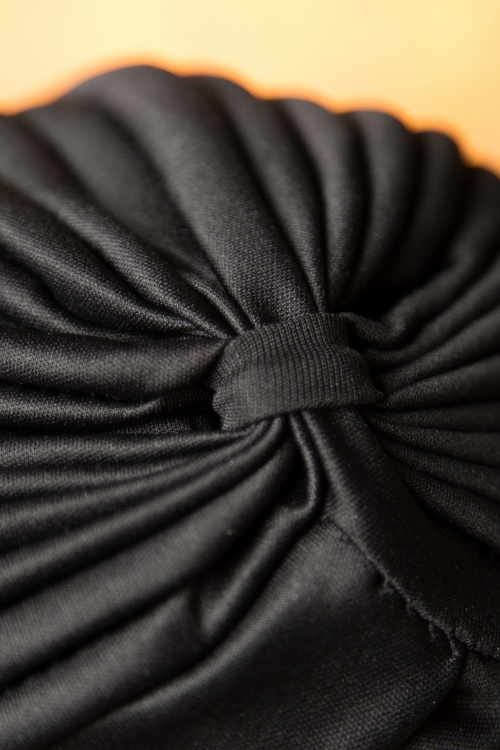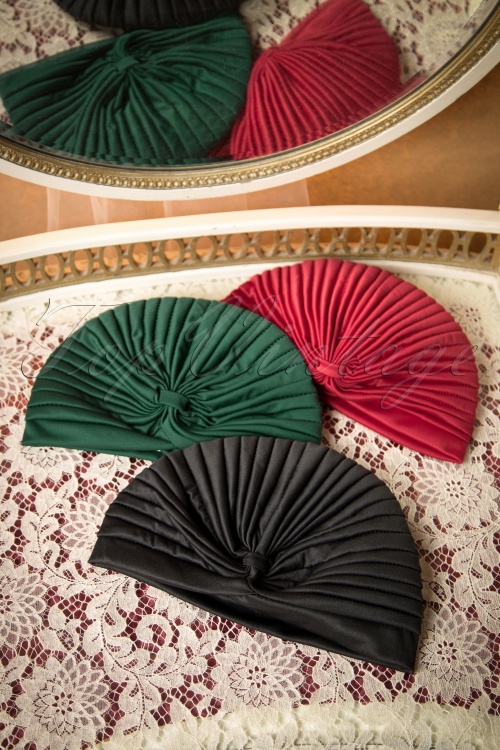 50s Sally Sateen Turban Hat in Black
This stylish turban is the answer to bad hair days! Made of stretchy, black sateen. Jazz it up with a sparkly brooch or with a beautiful earring, just like we did.
Stretchy
Pleated, knotted detail
Article nr.
16340
Handwash in lukewarm water (don't leave it in the water)
Machine wash 30c delicates cycle
Do not tumble dry
Passen alle perfekt <3
Sabrina
&nbsp|&nbsp
2015-11-22 21:49:28
---
Das Kleid hat Dank Größentabelle perfekt gepasst. Es schimmert wunderschön und sieht mit Petticoat einfach umwerfend aus. Leider steht ein Träger auf einer Seite unschön ab, deshalb geht es schweren Herzens zurück.
Silvia
&nbsp|&nbsp
2015-11-09 12:27:12
---
de Zazoo 50 's Sally sateen sultan hat in green en black ,alle twee Fantastisch !!!
ben er super blij mee !
myriam maes
&nbsp|&nbsp
2015-09-01 11:22:04
---
Ich hatte mir diesen Turban recht kurzfristig bestellt - er war auch echt fix da, aber direkt beim Auseinander Falten des Seidenpapiers musste ich feststellen, dass eine er kaputt ist.
Eine der Hauptnähte ist nicht richtig vernäht und somit habe ich nun ein klaffendes Loch welches ziemlich sichtbar ist.
Für den Preis habe ich nicht viel erwartet, aber man sollte doch auf ein korrekt zusammen genähtes Teil hoffen wenn man es neu bestellt.
Die Verarbeitung ist generell nicht die Beste, aber - wie bereits geschrieben - macht mir das bei dem Preis nichts aus.
Ich werde ihn auch nicht zurück schicken, denn die dann anfallenden Versandkosten sind fast so hoch wie der eigentliche Preis. Hoffentlich kann ich den Makel selbst ausbessern - dafür hätte ich aber keine 8,95 € bezahlt. Schade.
Mary Mojito
&nbsp|&nbsp
2018-09-27 16:46:24
Response from Customer service

Hallo Marianne, wie schade dass der Turban mangelhaft verarbeitet wurde. Ich werde mich mit Ihnen in Verbindung setzen und dann lässt sich bestimmt eine passende Lösung finden.

Liebe Grüße,
Desiree
Kundenservice
---
Ein tolles Accessoire, .. habe direkt alle Farben bestellt....
Sandra Pöstges-Diedrichs
&nbsp|&nbsp
2018-04-06 17:28:00
---
de
Rot, Grün, Schwarz - ich hab´sie alle!!!
Mit diesen tollen Turbanen sind Bad Hair Days Vergangenheit! Ich hab´ sie mir in allen verfügbaren Farben bestellt; nach weniger als 48h waren sie schon da! Das Material ist leicht und elastisch, sehr angenehm zu tragen! Ein tolles Accessoire, das man zu vielen Gelegenheiten tragen kann!
Ulrike Brensing
&nbsp|&nbsp
2018-03-06 15:01:55
---
Erg leuke site met prachtige artikelen en zeer klantgericht! Ik heb mijn bikini echter twee keer gedragen en nu al steken beide beugels van het bovenstukje door de stof heen en dat zit niet lekker.
Laura
&nbsp|&nbsp
2017-06-23 08:02:14
---
Prachtige sjaal, mooie kwaliteit en kleur. Tulband in zwart en in groen, perfect
om mijn beginnende kaalheid door chemo te verstoppen en er goed uit
te zien.Ga ze ook versieren met een glitter broche.Dank jullie wel voor deze bestelling.
greet
&nbsp|&nbsp
2017-01-17 10:46:50
---
Tulband zit comfortabel, leuk met los haar of haar eronder gevouwen, ideaal voor een glamorous bad hair day. Ik krijg veel complimenten erover.
Judith
&nbsp|&nbsp
2016-04-01 22:07:18
---
Das war die schnellste Lieferung aller Zeiten!
Die Sachen passen wie angegossen. Die Hose ist ein Traum, wird mein neues Lieblingsstück. Das Jäckchen trägt sich sehr angenehm und die Farbe ist voll toll. Der Turban ist ein Hingucker und angenehm leicht .
Vielen Dank und, ganz sicher, bis bald !!!
Petra
&nbsp|&nbsp
2015-12-19 11:30:18
---
wat een leuk jurkje, past perfect,stof is stevig juist goed en staat zeer leuk, kleed mooi af.....mutsje zeer apart staat enig
wesselina
&nbsp|&nbsp
2015-11-26 12:02:37
---
de
King Louie 70s Shiloh Del Rey Dress in Blue Haze
betrifft o.g. neues wunderschönes Kleid mit meinen geliebten Kranichen, leider kann ich dieses Kleid nicht kaufen, denn lt. den Maßen benötige ich Brust 38/40 und Taille 44 und der Stoff ist nicht dehnbar. Wirklich schade :-(
Dagmar
&nbsp|&nbsp
2021-02-10 09:58:14
---
La perfection pour l'hiver qui arrive! le tissu de cette robe est formidable et chaud. Au niveau des turbans le noir est parfait, mais le vert est un peu trop grand.
clara slattery
&nbsp|&nbsp
2018-11-12 12:11:26
---