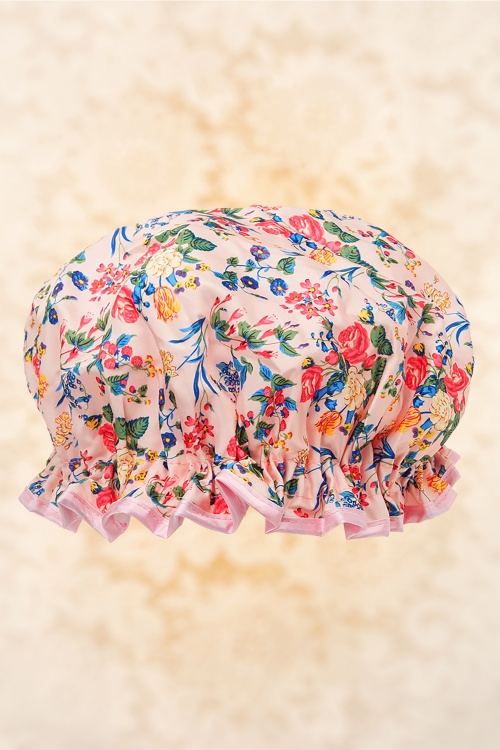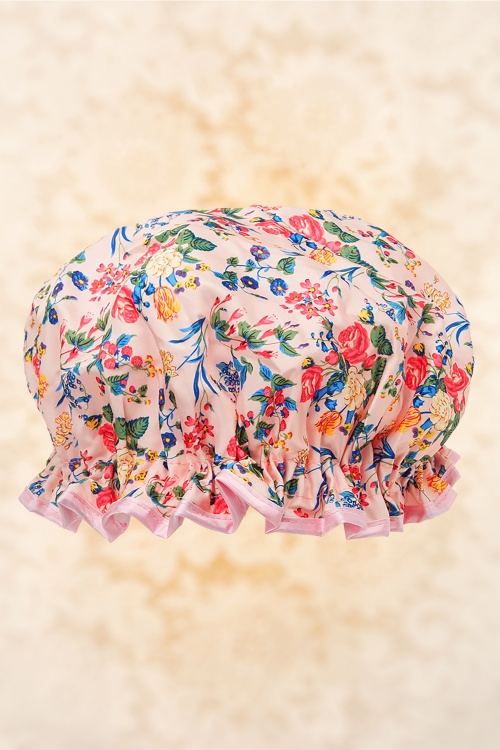 In need of a shower but having a perfect hair day? Our Showercap in Pink Floral is here to the rescue! This fabulous shower cap will keep your luscious locks dry while the waterdrops keep falling on your head. Showers have never been so glamorous!  
Flower print
Soft elasticated opening with pink trim
Waterproof
Article nr.
30763
Polyester
Polyethylene
Fabric
The flowered cap is beautiful and feminine.
Loren
&nbsp|&nbsp
2020-01-27 21:47:13
---
Super süß und endlich können meine Töchter (6) selbständig duschen, ohne dass die langen Haare dabei "irgendwie" nass werden! ;))
Christina
&nbsp|&nbsp
2019-06-05 06:38:02
---
grappig, sexy en mooi
greet van goethem
&nbsp|&nbsp
2019-05-02 12:15:46
---
De douche muts is ontzettend schattig en zit en werkt prima, ik hoef me eindelijk geen zorgen meer te maken over mijn krullen als ik wil douchen na het sporten :)

De broek is niet wat ik er van had verwacht maar is desalniettemin een fijne aankoop. De stof is dunner en meer flowy dan gedacht, daardoor was deze erg gekreukeld bij aankomst maar dat haal je er met een strijkbeurt zo uit en juist omdat het zo licht is, is de broek prima geschikt voor de zomer. De pijpen zijn wijder dan op het voorbeeld lijkt, ik heb zelfs het idee dat ze een beetje flared lopen. Gezien het feit dat ik korte benen heb, moet ik de pijpen sowieso inkorten dus als de wijdte me gaat irriteren kan ik dat dan ook meteen aanpakken.
Yvette
&nbsp|&nbsp
2021-05-06 16:50:58
---
J'ai acheter ce bonnet pour la fête des mères car ma petite maman en voulait un depuis longtemps . Elle a été ravis et on a bien rigoler . La matière est souple et douce , contente de mon achat
Guylaine
&nbsp|&nbsp
2020-06-10 06:43:14
---