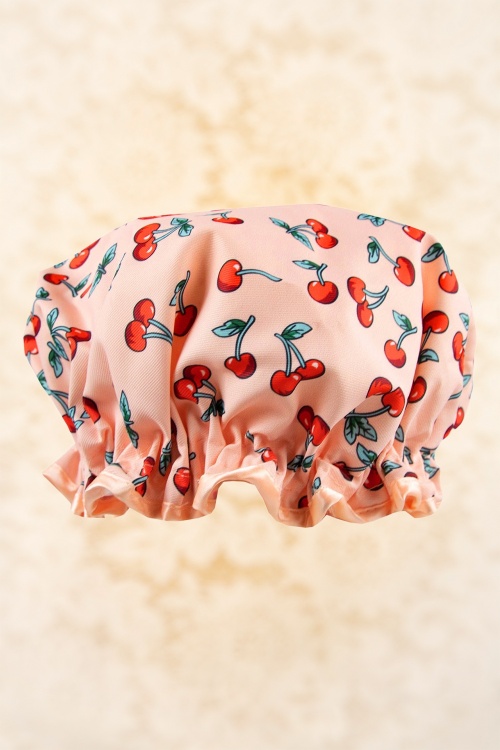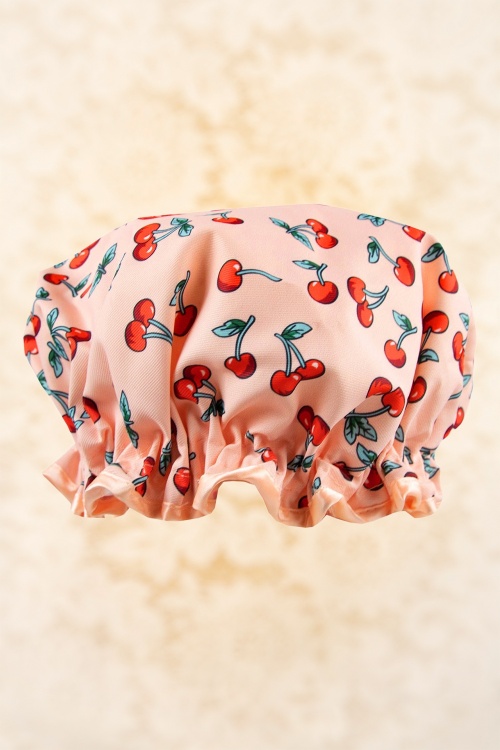 In need of a shower but having a perfect hair day? Our Showercap in Cherry is here to the rescue! This sassy shower cap will keep your luscious locks dry while the waterdrops keep falling on your head. Showers have never been so glamorous!  
Cherry print
Soft elasticated opening 
Waterproof
Article nr.
38244
Polyester
Polyethylene
Fabric
Deze badmuts is echt superschattig! Mijn krullenbos past er prima in, hij knelt niet af, er zit geen raar geurtje aan en hij doet wat hij moet doen: na het douchen is mijn haar kurkdroog.
Natalie
&nbsp|&nbsp
2021-12-25 22:52:21
---
de
Cherry, cherry Lady ;-)
Süße Badekappe - hier passen auch meine langen dicken Haare alle rein. :-)
Steffi
&nbsp|&nbsp
2022-11-30 16:00:26
---
Heel mooie badmuts.?De kleur combinatie is perfect.Ik ga nog een bestellen.
Roos
&nbsp|&nbsp
2022-02-23 20:06:24
---