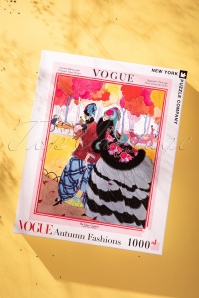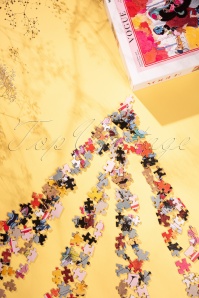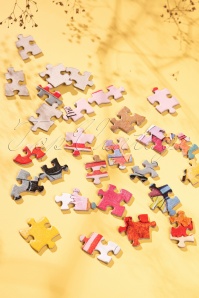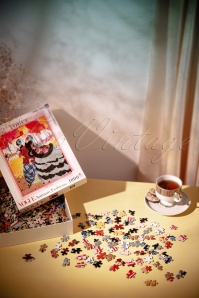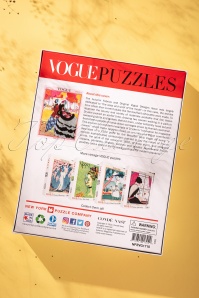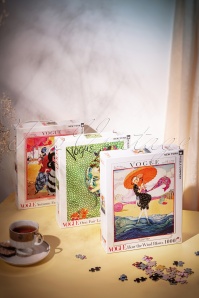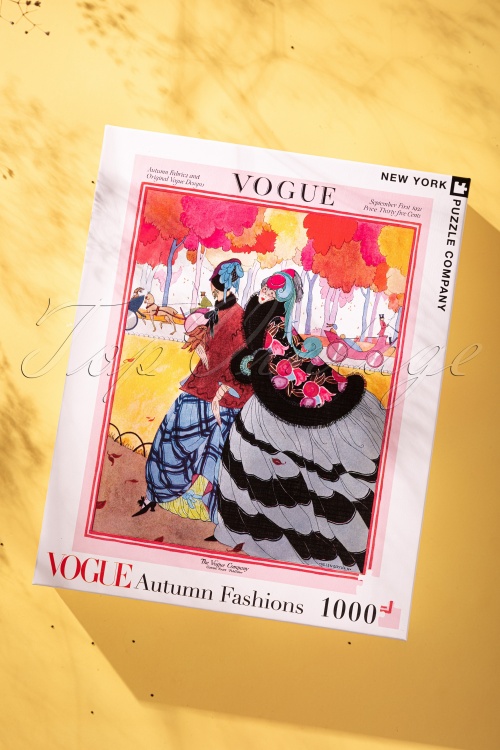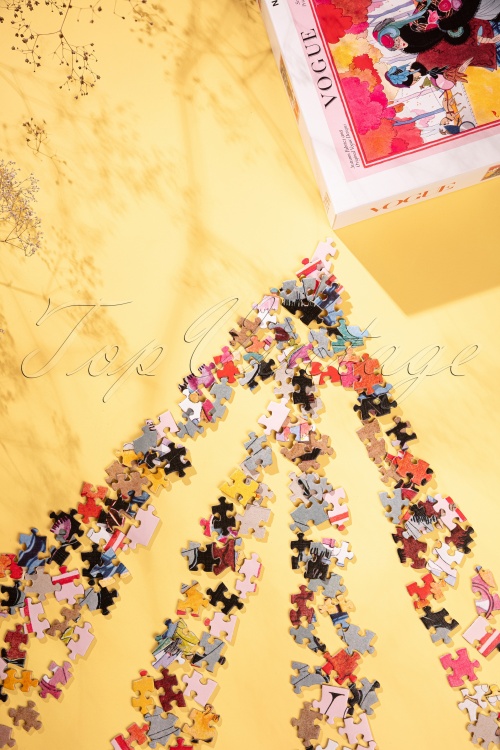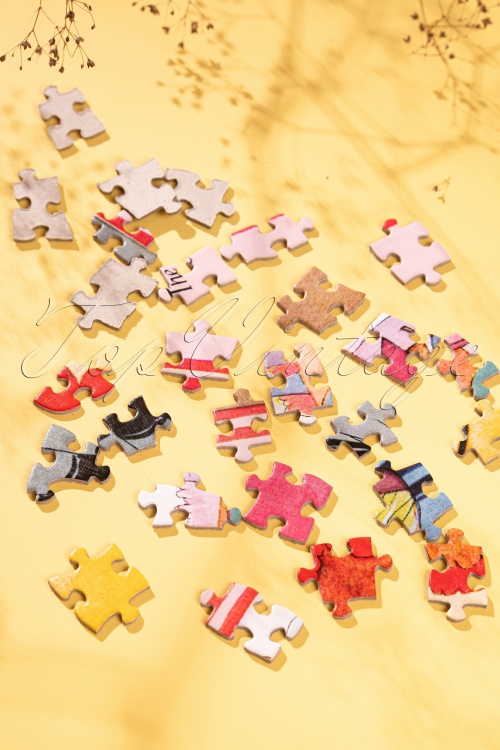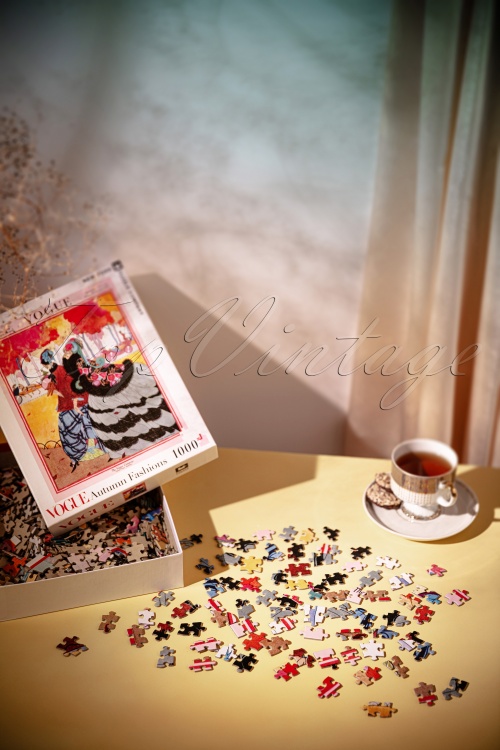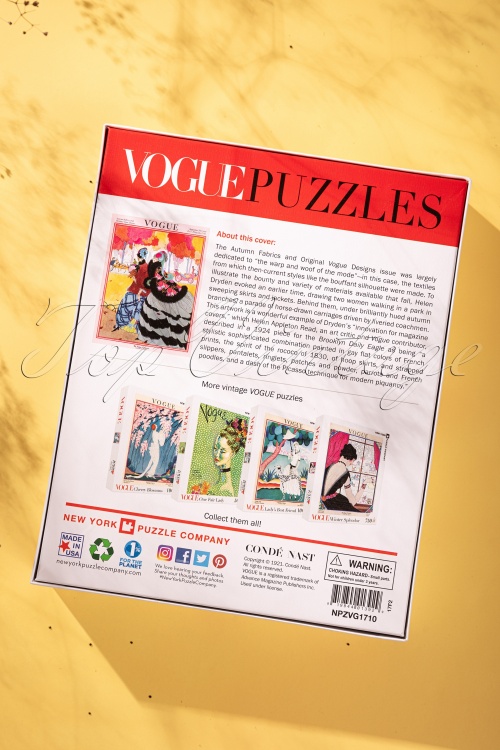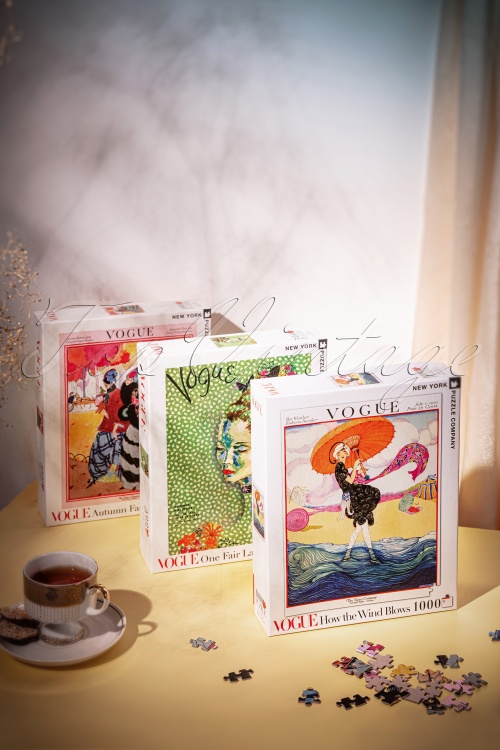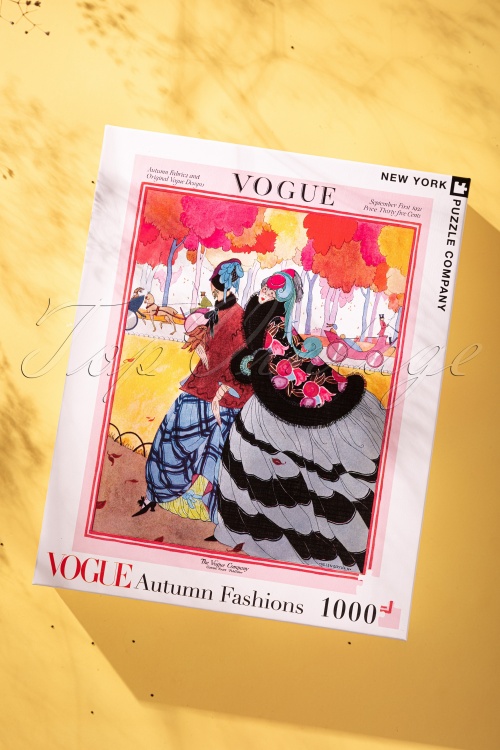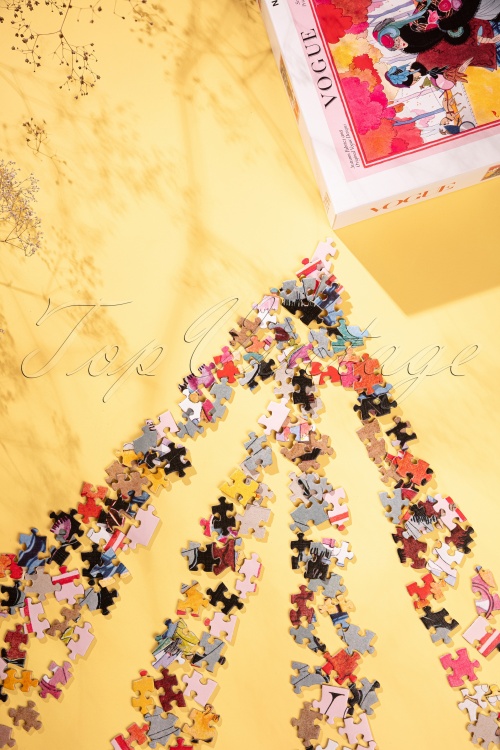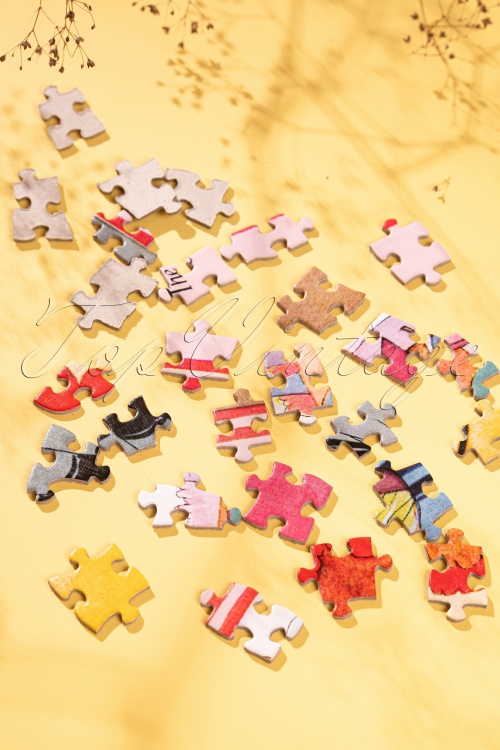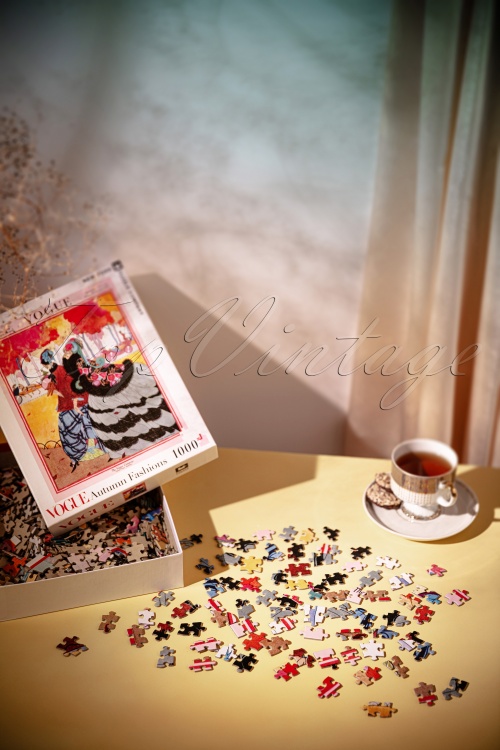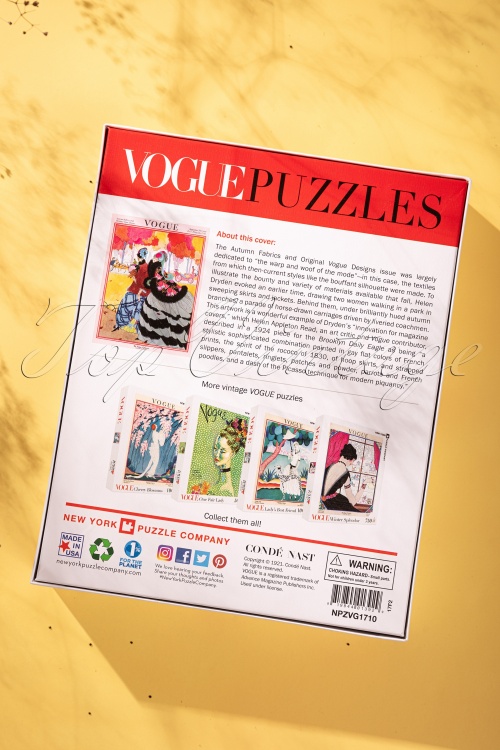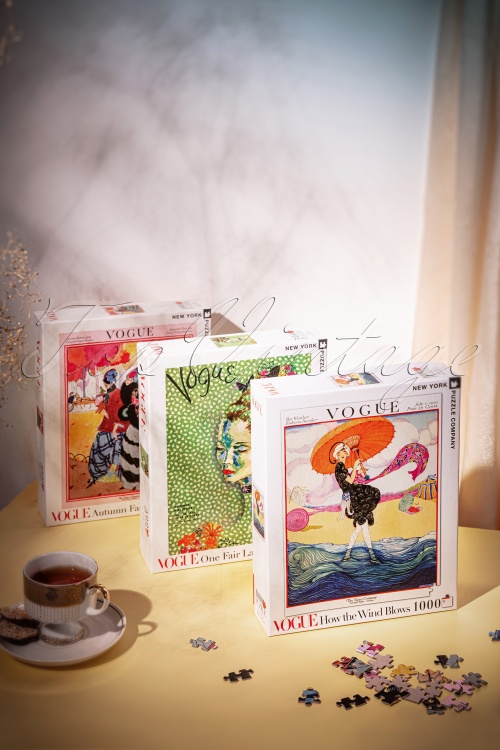 Autumn Fashions - Vogue 1000 Piece Puzzle
We are spending more time at home than ever... and it's the perfect excuse to take up a new hobby like doing jigsaw puzzles! And it's a stylish hobby too thanks to this Autumn Fashions - Vogue 1000 Piece Puzzle! This 'Autumn Fashions' Vogue Cover originally published in September 1921 was an innovation for magazine covers. The beautiful, colourful illustration by Helen Dryde depicts 2 chic ladies showing of the new fashion for the autumn season while walking in a park. Does this puzzle set your (vintage) fashion heart aflutter? 
1000 piece jigsaw puzzle
Vogue Cover by Artist Helen Dryden, originally published in September 1921
Made from recycled chipboard 
Paper in linen style finish to reduce glare
Puzzles are shaken before being boxed to help reduce the amount of puzzle dust.
Finished Puzzle Size: 48.9 cm x 67.6 cm (19.25"x26.625") 
Article nr.
37359
Item can only be returned in original and unopened packaging!
nl
Puzzels voor de vintageliefhebber!
Ik ben heel tevreden met beide puzzels. Leuke tijdsbesteding (zeker nu) en mooie afbeeldingen. Dit soort afbeeldingen kom je niet vaak tegen bij puzzels, maakt het nog leuker om te puzzelen als vintageliefhebber.
Dana
&nbsp|&nbsp
2021-02-23 19:55:21
---
The dress is gorgeous. Can't wait for summer to come.

Brooches are lovely. A Nice little collection of Erstwilder. The earrings are very pretty

Puzzle was for a friend. She loved it.

Scarf fits my collectif leopard coat. Nice and warm too
Kirsten
&nbsp|&nbsp
2021-03-06 12:41:02
---