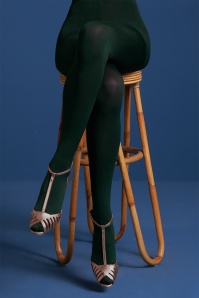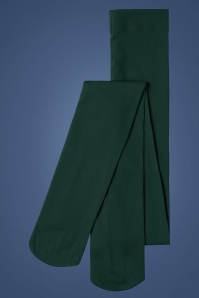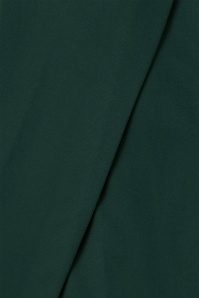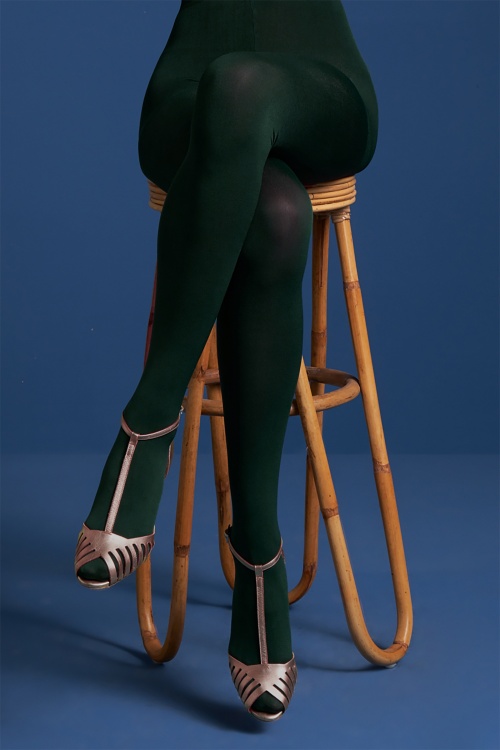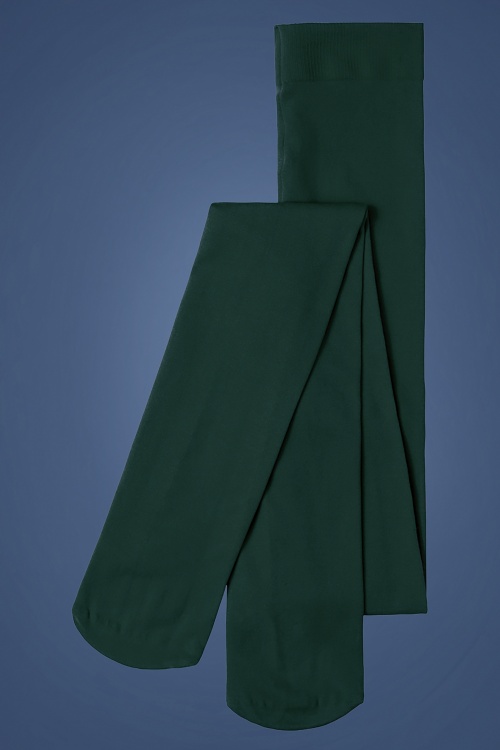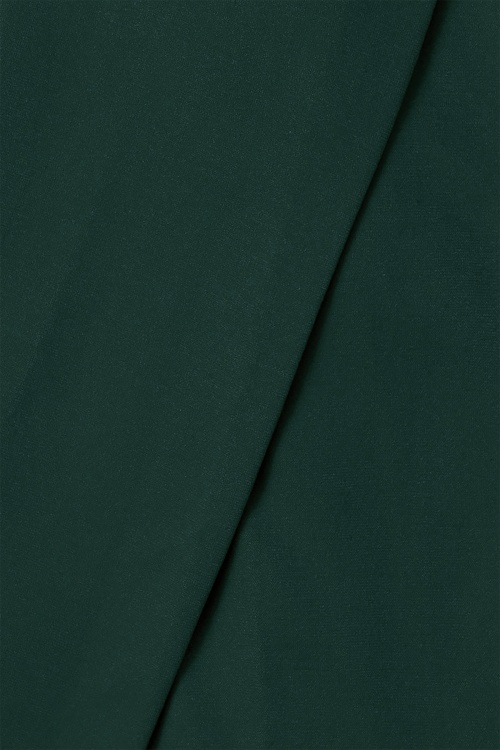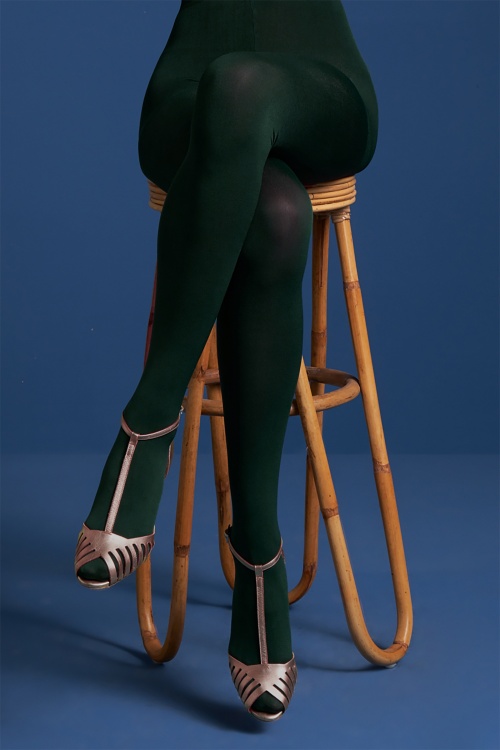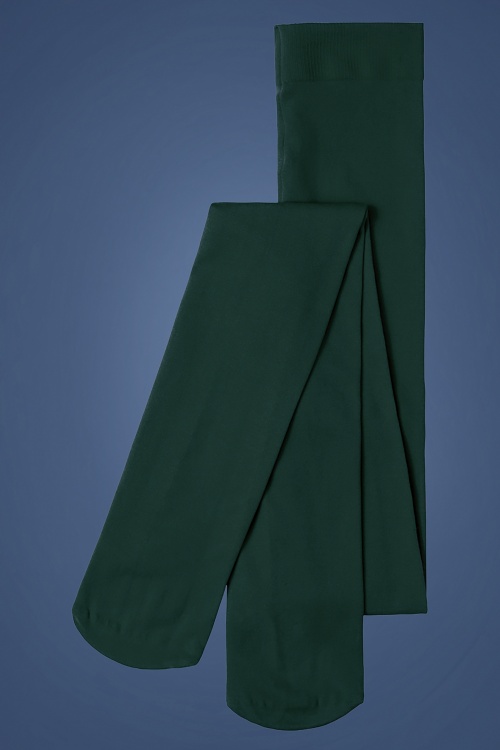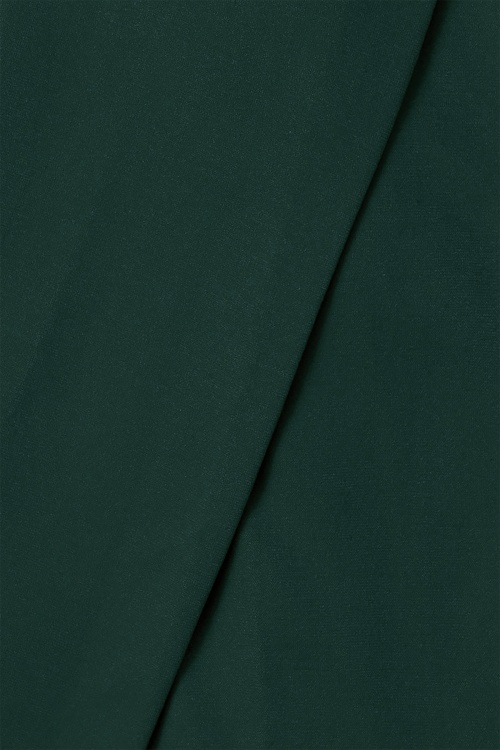 60s Solid Tights in Pine Green
With these 60s Solid Tights in Pine Green you can still show off your beautiful legs when the days turn colder! These green tights are made of a comfy, soft and stretchy fabric, which hugs your legs. Finished off with a reinforced gusset for a comfy fit. Practical, comfortable and the perfect finishing touch to your retro outfit!
120 denier 
Reinforced gusset
Soft and comfy fit
Matte finish
The featured pumps are not available at our shop
Article nr.
29561
90% Polyamid
10% Elastane
Handwash in lukewarm water (don't leave it in the water)
Washing machine delicates / lingerie with in mesh laundry bag
Machine wash 30c delicates cycle
Do not tumble dry
Do not iron
de
Wunderschöne Herbstkleidung
Der karierte Rock ist sehr warm und schwer, eignet sich für kalte Wintertage. Auf der Arbeit habe ich nur Komplimente bekommen. Macht eine schöne Taille, aber auch runde Hüften. Die zwei Pullover passen perfekt dazu! Schade nur, dass ich die 15% Rabatt verpasst habe.
Fleur
&nbsp|&nbsp
2021-11-28 10:02:55
---
Ich bin maßlos begeistert, nicht nur vom Angebot her oder der wunderschönen Aufmachung des wahrscheinlich besten Retro-Shops auf dem Markt, sowie auch vom Ablauf des Kundenservices...
Bezahlungsmöglichkeiten sind super in der Auswahl und das Paket ist total hübsch und liebevoll verpackt, beim Öffnen war es wie zu Weihnachten und Geburtstag gleichzeitig.

Es war meine erste Bestellung und alle Artikel sind wie beschrieben und total hochwertig. Passform entspricht auch genau den Angaben, auch das Material fühlt sich toll an. Der Rollkragen-Turtleneck Pullover ist super angenehm zum Tragen, sehr figurbetont und dehnbar - sehr besonders und echt typisch 60er, sehr besonders :). Die Strumpfhose hat eine tolle Farbe und 1A-Stoff-Qualität! Das Lippenbalsam ist schön dezent, perfekt für den Alltagslook.

Wirklich super ist, dass man sich bei Zweifeln neben der Artikelbeschreibung wunderbar orientieren und als Hilfe bei den Tipps zu Größe und Maß diese zu Rat ziehen kann. Einfach toll!

Das wird nicht meine letzte Bestellung sein, eher der Anfang von unzähligen Wunscherfüllungen :). Das wird definitiv meinen Kleiderschrank und Haushalt aufwerten! Nur schade, dass es in Deutschland keinen Boutique Shop in der Nähe gibt, das wäre ein tolles Erlebnis auch mal real dort shoppen gehen zu können. Aber wie gut, dass der Versand auch wirklich schnell ist, Sonntagnachmittag bestellt, Dienstagvormittag kam es schon an! ;)
Vielen lieben Dank und weiter so!
Denise
&nbsp|&nbsp
2021-08-25 15:43:31
---
Ik heb deze panty ook in het rood en ze zitten heerlijk. Ze schijnen niet door en voelen satijn zacht aan. Kleuren zijn ook prachtig
Fay
&nbsp|&nbsp
2021-08-24 13:57:42
---
nl
zo blij met mijn herfstjurkje!
Weer een supersnelle levering; een heel lief, fijn jurkje van fijn materiaal, goede maat en pasvorm, heel erg leuke herfstprint; wilde het na het aanpassen niet meer uittrekken! Na advies mooie bijpassende panty gekocht; lekker warm in deze herfstige dagen, laat maar komen die herfst! (Beetje veel het woord herfst, maar het is ook echt een ......jurkje!)
Simone Hermer
&nbsp|&nbsp
2020-10-12 20:23:51
---
Eindelijk fijne panties in leuke kleuren die niet per 1x wassen lelijk worden of uitlubberen. Zitten erg lekker en zakken ook niet steeds af!
Amber
&nbsp|&nbsp
2020-09-29 18:12:02
---
Ich habe mich gewundert. Die Qualität des Materials ist sehr hochwertig und das Geld wert. Das Material ist soft. Schön, dass es solch tolle Strümpfe gibt. ❤
Johanna
&nbsp|&nbsp
2020-06-23 15:30:04
---
Mooie kleuren en goede kwaliteit.
Maaike
&nbsp|&nbsp
2019-12-21 10:02:05
---
Habe schon seit Ewigkeiten nach einer Strumpfhose gesucht die eine dunklen grünton hat. Nun habe ich endlich die perfekte Strumpfhose gefunden. Sie ist blickdicht und sehr gut verarbeitet. Eine meiner Lieblings Strumpfhosen im Schrank. Super Farbe für die kalte Jahreszeit.
Kim
&nbsp|&nbsp
2022-10-19 09:04:51
---