50s Philippa Top in Dark Green
This 50s Philippa Top in Dark Green is a versatile top in Pin-Up style! With a gorgeous diamond shaped neckline with charming pleats ;-)! Made of a fine knit, dark-green, stretchy cotton blend for a beautiful and pleasant fit. A perfect basic top to match everything in your closet!
Diamond shaped neckline
1/2  sleeves

Delicate pleats 
Long enough to pair with regular trousers
Article nr.
30712
Handwash inside out (don't leave it in the water)
Wash inside out
Machine wash 30c delicates cycle
Do not dry clean
Do not tumble dry
Iron inside out on low temperature setting
Do not bleach
Ook dit is weer een prachtig jurkje. Hele mooie retro kleuren en patroon. Fijne stof. Past mooi naar tabel. Kan niet wachten op warmer weer. Groene shirt staat ook heel mooi. Leuk op een spijkerrok.
Annemieke Eijndhoven
&nbsp|&nbsp
2020-02-20 17:31:24
---
de
Bin wie immer hochzufrieden, 2ter Teil
Der Jeansrock passt wie gesagt zu allem und hat auch noch sehr geräumige Taschen. Die Tops sind formschön und angenehm zu tragen, das Sixtie-Kleid ist ein absolutes Wohlfühlmodell und sehr schön geschnitten. Vielen Dank liebes Top-Vintage Team auch für die problemlose Abwicklung der Retoure!
Simone
&nbsp|&nbsp
2020-01-27 14:59:17
---
Gespaard, gewacht op Black Friday en besteld. Mijn bestelling kwam heel snel en toen kon de pret beginnen.

De Banned Violetta heeft vleermuisachtige mouwen die niet aansluiten onder de armen en dat maakt me ondanks de lengtestrepen erg vierkant. Dat stond niet in de omschrijving en ook de foto's geven geen indicatie. Het is een leuk truitje en het riempje is helemaal geweldig. Jammer, maar hij is terug gezonden.

De burgundy Banned Modern Love top is hele dunne stof en tekend daardoor erg. Ik ben erg tevreden over de Banned Addiction top die ik al heb, maar de Modern Love top is terug gestuurd.

De groene Bunny Phillippa top is erg leuk, maar te groot. Echt te groot. En dat terwijl ik maat 46-48 met een volle boezem heb. Ook retour gezonden.

Gelukkig zit de zwarte Collectif Chrissie top perfect. De groene heb ik al. Hij is leuk en blijft goed, ook na het wassen.

En jullie leuke thee presentje is regelrecht mijn vintage theekastje in gegaan.

Dank jullie wel en tot een volgende bestelling.
J Klein Haneveld
&nbsp|&nbsp
2019-12-02 17:06:33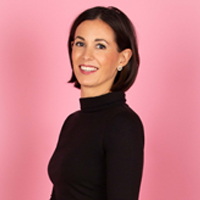 Response from Sylvia

Beste J, het spijt me te horen dat je niet geheel tevreden was over sommige Items. Natuurlijk mag je deze retourneren. Zodra we je retourzending ontvangen en verwerkt hebben, betalen we netjes en zo snel mogelijk het aankoopbedrag van de Items aan je terug. 
Groetjes,
Sylvia 
Klantenservice 
---
Past allemaal perfect! Goede kwaliteit ook.
Heb een hele wishlist nu. Binnenkort weer bestellen!
Danielle van der Veeken
&nbsp|&nbsp
2019-09-22 15:30:55
---
Weeral tevreden over al mijn aankopen!
Alles zit perfect, zalige stofjes...precies zoals jullie het omschreven hebben.
De haarband blijft heel goed zitten met mijn kort haar en bril, meestal duwt mijn bril alle accessoires uit mijn haar, maar deze blijft perfect zitten.
Carla
&nbsp|&nbsp
2019-09-19 14:20:54
---
passt, sieht gut aus, trägt sich angenehm :)
anonymous
&nbsp|&nbsp
2019-08-27 19:24:19
---
Das grüne Hellbunny Oberteil: Bequem, strechig, bei etwas Bauch trotzdem nicht zu eng, toller Ausschnitt und elegant
TopvintageChic Oberteil: Wahnsinnig weich und bequem(liegt an der Viskose), stretchig süß aber auch elegant.
Das Pencil Kleid: Obwohl ich meine Größe genommen hab, Brust leider zu weit(da ich schmale Schultern habe)
Schuhe: Ein Traum! Weich,toller Absatz, bequem und schick! Passen mit 37, hab meist 36,5
Jacke: Man hätte sie etwas kürzer machen können, finde sie etwas zu lang. Die Schleife fühlt sich leider billig und plastisch an.
Gelbes Top: Zu weit an Brust und eng am Bauch, sonst schön.
Retoure: Kleid,Jacke,Gelbes Oberteil


Heidi
&nbsp|&nbsp
2019-08-06 21:59:51
---
Deze shirtjes zijn perfect. Had deze al in het zwart en model is zo mooi. Shirt wordt wel wat wijder bij dragen, maar niet storend.
Hoop dat er nog meer kleuren komen!
Myrthe van Hoek De Bruin
&nbsp|&nbsp
2019-08-03 15:49:57
---
So happy with these tops. Flattering neckline, not too deep/plungy. Great fit.
K.
&nbsp|&nbsp
2022-09-28 13:15:02
---
Love the fabric and cut of these tops. The neckline is very flattering without being too deep/plungy. Got a size L (my measurements are bust 105 and waist 83 cm) and they fit me perfectly.
K.
&nbsp|&nbsp
2022-09-28 13:09:30
---
King Louie is echt een top merk. Doordat de blouses al een vorm hebben van zichzelf vallen ze ook heel mooi. Ook de topjes van andere merken zijn top. De omslag blouse voelt qua materiaal een beetje vreemd, maar valt wel heel mooi. Zoals gebruikelijk zitten de rokken ook mooi en het fijne van de rokken is dat ze ook zakken hebben!
Lara
&nbsp|&nbsp
2021-09-04 19:28:25
---
nl
Jammer, maar genoeg leuks
Mooie oorbellen
Carla
&nbsp|&nbsp
2021-08-11 21:21:12
---
La robe fleurie rouge sur fond noir : olala ce gros coup de coeur ! Et que de compliments reçus lorsque je la porte. Elle marque bien la taille et fait une sublime silhouette pin-up. Attention cependant, il faut bien respecter le lavage délicat à 30°C sinon la couleur noire passe un peu.
Les bottines rétro : Superbes, belle qualité, je marche tous les jours avec et je n'ai pas mal aux pieds.
Jupe écossaise orange/vert : Magnifique, grosse chouchoute !
Haut vert : mignon mais dommage qu'il soit court en longueur.
Mathilda Giraud
&nbsp|&nbsp
2020-12-09 11:08:52
---
superflatterend en super van prijs
Natasja
&nbsp|&nbsp
2020-12-07 09:43:55
---
Weer zo blij met deze prachtige items!
De schoenen zitten heerlijk, zowel met als zonder sokken. Voelen soepel aan en loopt stevig, echt heel fijn. Krijg veel complimenten over de schoenen.
De shirtjes vallen heel mooi en de maat klopt precies.
De vestjes zijn heel fijn om zowel open als dicht te dragen. Zien er heel mooi uit, netjes afgewerkt, goede kwaliteit en mooie kleuren.


Fara Chanlo
&nbsp|&nbsp
2020-09-24 20:36:49
---
mooi dennegroei en elegant model
Janna
&nbsp|&nbsp
2020-09-15 12:03:50
---
en
Lovely tops, but have "factory smell"
Really happy with these tops so far. Great staples to have for both every day and to dress up.. The burgundy color is especially gorgeous!
They shrink ever so slightly in the wash. True to size otherwise.

My only issue is that they came with that "factory smell"... which isnt a huge issue, but worth mentioning if you are sensitive to that sort of thing.
Washed them both and the green is fine now. The burgundy still has some smell after being washed once. Hope it goes away completely the next time I wash it. :)
All in all I recommend these tops and hope Hell Bunny will introduce them in more colors, like say navy etc.
Alex
&nbsp|&nbsp
2020-07-23 14:50:34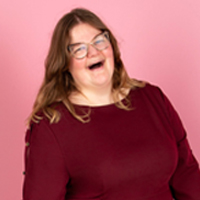 Response from Nicole

Dear Alexa, I bet the tops look amazing on you! I'm sorry that they have a bit of an unpleasant smell; this should disappear quite shortly! If this is not the case, please don't hesitate to contact us!
Kind regards,
Nicole
Customer Support
---
Dit shirt draag ik in de herfst en winter heel vaak boven een zwarte jeans. Hij blijft mooi na vaak wassen. Hopelijk komen er meer kleuren
Sylvana
&nbsp|&nbsp
2023-07-21 13:43:55
---