40s Violet Fur Trim Dress Coat in Black
Stand aside, this 40s Violet Fur Trim Dress Coat in Black is about to make an entrance like you've never seen before! This coat is the statement piece that demands all eyes on her. She features a stylish high collar, long puffed sleeves, side pockets and detachable first class, soft faux fur in black. From the waist down she runs into a long flowy semi-swing skirt so you can wear all of your favourite dresses without getting them dirty ;-) Made of a sturdy black fabric that will keep you nice and warm and is fully lined in black. Blending into the crowd? No way! Make a statement this season with this fabulous coat!
Long coat
High collar
Detachable faux fur
Long puffed sleeves
Row of buttons down the front
Side pockets
Fully lined
Hits below the knee at a height of 1.70m / 5'7"
Article nr.
39172
100% Polyester Lining
97% Polyester
3% Elastane
Collar: 100% polyester
Dry clean
Do not tumble dry
Do not iron
Do not bleach
Das ist ein wunderschöner Mantel…nur leider ist er nichts für die kalte Winterzeit wie beschrieben, da das Material doch sehr dünn ist. Eher was für kalte Herbst Tage .
Kerstin
&nbsp|&nbsp
2021-12-09 08:19:38
---
nl
Eindelijk de perfecte jas!
Hele mooie jas. De pofmouwtjes, de stof, het kraagje die je op 2 manieren kunt dragen. En eindelijk een jas die niet zo strak zit bij de armen. Kijk er naar uit om hem te dragen.
Rosa
&nbsp|&nbsp
2021-11-03 08:02:30
---
....nach 1 Stunde aufbügeln habe ich die ganze Schönheit erkennen können ;)
Marie-Louise
&nbsp|&nbsp
2021-11-02 11:39:06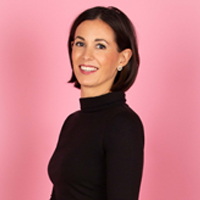 Response from Sylvia

Liebe Marie-Louise, es tut uns leid dass Ihr Mantel ihre Lange Reise nicht knitterfrei überstanden hatte. Bitte entschuldigen Sie uns dafür! Trotz alle Mühe wünschen wir Ihnen viel Spaß am Mantel zu :-) 
Liebe  Grüße,
Sylvia 
Kundenservice 
---
Das blaue Kleid ist wunderschön. Mir gefällt der Stoff. Leider nicht ganz so dehnbar wie erhofft deshalb geht es zurück. Die nächste Größe ist leider ausverkauft. Sehr schade. Der Mantel ist von Schnitt her sehr schön. Ist mit einem Pullover auch an sehr kalten Tagen zu tragen. Die Puffärmel sind allerdings etwas übertrieben.
Ulrike
&nbsp|&nbsp
2023-01-20 10:03:14
---
nl
De groen versie is super
Vorig jaar de groene mantel gekocht, superblij mee, viel perfect en veel complimentjes gekregen. Nu de zwarte bestelt maar toch wat ontgoocheld, heel dunne stof, heel erg gerimpeld en na het passen waren mijn vingertoppen en nagels zwart omdat de kleur afgaat. Jammer.
Angelique
&nbsp|&nbsp
2022-08-31 16:31:25
---