50s Caterina Mini Polka Dot Swing Dress in Navy
Dazzle them with dots in this Caterina Mini Polka Dot Swing Dress in Navy! A stunning shirt dress that isn't only suited for a retro evening look, this swing beauty with playful buttons is also office-appropriate ;-). Her elegant V-neckline, lapel collar and short sleeves  will make you feel very feminine. Made of a firm, yet stretchy, dark-blue cotton blend that is a joy to wear. Pair with a nice bag and some bling-bling and you're good to go!
Full swing style
V-neckline
Lapel collar
Short sleeves with turn-ups 
Row of buttons
Side pockets
Pair with one of our petticoats for an extra festive look
Hits below the knee at a height of 1.70m / 5'7"
Article nr.
28608
Handwash inside out (don't leave it in the water)
Wash inside out
Wash dark colors separately
Machine wash 30c delicates cycle
Do not dry clean
Do not tumble dry
Iron inside out on low temperature setting
Do not bleach
Perfect size and fit for me, and a very comfortable dress. The material is quite thick and difficult to iron so it does not flow and looks a bit stiff, but still a nice dress all in all.
Isabel Saavedra
&nbsp|&nbsp
2020-04-09 08:57:15
---
nl
Zit heerlijk, valt wel wat groot
Ik had in de reacties als gelezen dat deze jurk wat groot valt en dat is inderdaad het geval. Omdat ik een Xs draag kan ik geen maat kleiner nemen maar dat had wellicht wel net wat fijner geweest. Maar genoeg over de minpunten want deze jurk is vooral erg mooi en dankzij de ietwat elastische stof zit ze super lekker! De knoopjes en de riem zijn erg schattig wat de jurk wat speelsheid geeft. De jurk valt bij mijn lengte (1.70 m.) net over de knie wat bij mij bijdraagt aan dat ze wat groot voelt. De zakken zijn ideaal om bijvoorbeeld je telefoon in kwijt te kunnen waardoor de jurk zowel naar het werk als voor een middagje shoppen uitermate geschikt is!

Daphne Klein
&nbsp|&nbsp
2020-03-25 12:04:12
---
en
They call me Mary Poppins
This dress is an absolute dream. Classy and feminine, good quality, all my friends love it. The little - : the XS is a S ! Take a size under if you're not sure
Chloé Bonin
&nbsp|&nbsp
2019-05-11 21:41:24
---
This dress is a dream come true. A basic shirt dress style, suitable for work and leisure, made out of cotton, comfy and with buttons that match my favorite pair of ballerina flats to a tee. Thank you, TopVintage for another quick delivery (and those wonderful little sugar treats - those are my absolute favorite gifts).
I just ordered the same dress in coral and hope it will suit my skin type. If you should offer more colors in the future (black, for example, olive or white), I'll definitely be back for more. :) :)
M. Schlender
&nbsp|&nbsp
2019-04-26 16:30:23
---
Sich in der Schule angemessen zu kleiden ist nicht immer leicht, aber mit diesen tollen Röcken kein Problem :) habe schon viele Komplimente bekommen :)
Nina
&nbsp|&nbsp
2019-04-24 13:24:35
---
This dress is super comfortable and stunning! The fabric is light and it really flatters my body type. I will be wearing this a lot this summer!
Arianna Deligianis
&nbsp|&nbsp
2019-04-20 16:35:08
---
fr
Le meilleur site de vente!!!!
Quand on nous annonce une livraison sous 24h en commandant avant 15h30, on se dit « bah je l'aurais dans 2 jours »... Eh bien non!! Top Vintage l'annonce et ils le font... J'ai une grosse commende jeudi et mon colis était livré vendredi...
Et que dire du colis... une petite surprise en plus de la commande et une commande magnifiquement emballée... Du papier de soie pour emballer la commande, les petits accessoires emballés dans des petits sacs individuels en organza...
Ma deuxième commande et certainement pas la dernière...
Yasmine Hamache
&nbsp|&nbsp
2019-03-09 12:17:44
---
nl
Veel te lang voor mijn 1.70
Prachtige halslijn. Maar veel te lang. Valt daardoor niet mooi, vanaf mijn heupen Zo zonde, had me er op verheugd.
Marieke van Hulzen
&nbsp|&nbsp
2021-10-13 18:05:21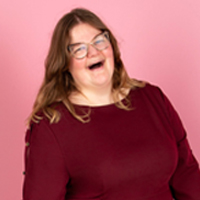 Response from Nicole

Beste Marieke, wat jammer dat het item te lang was voor je! Wist je dat we de lengte van een item altijd in de rechterkolom van de maattabel vermelden? Zo voorkom je hopelijk teleurstellingen in de toekomst.
Groetjes,
Nicole
Klantenservice
---
Ich liebe eure Kleider einfach, weil bestimmte Marken bei euch einfach auch mal richtig toll sitzende Kleiderschnitte für Frauen mit extremer Sanduhrfigur haben.

Das schwarz-weiße Collectif Kleid ist wunderschön, allerdings sehr auffällig. Mir war oben ein bisschen zu viel los. Generell aber sehr gut geschnitten.

Das Jeanskleid mit den Herzchen und das 50er Kleid sind der Hammer! Habe sie schon getragen und nur Komplimente erhalten.
Musste festgstellen, dass ich kein Petticoat-Mädchen bin, danke hier an Topvintage für die Erfahrung :D die Petticoats kann ich aber von der Qualität her empfehlen, kratzen nicht und es sah sehr hübsch aus, wenn der Coat unter dem Kleid hervorgespitzt hat.

Die Strickjacken sind die perfekte Ergänzung, sind aber sehr eng anliegend. Deshalb nichts für Kleider und Blusen mit steifen Ärmeln. Und leider nicht aus Naturfasern.

Das schwarze Kleid und das gerade geschnittene Jeanskleid gingen zurück. Das Jeanskleid ist gerade und auch nur für Frauen mit H-Figur. Frauen mit Hüften lassen lieber die Finger davon. Das Schwarze hat sich zwar vom Stoff her gut angefühlt, allerdings ist die Applikation an der Brust schief genäht (wahrscheinlich ein Nähfehler), sah sehr komisch und unschön aus.

Und ich muss erwähnen, wie toll der Service bei TopVintage ist. Ich stelle gerade meinen Kleiderschrank auf vintage-inspired um und habe in kurzer Zeit sehr durcheinander bestellt und hatte mehrere Anliegen. Die Mädels von TopVintage haben sofort reagiert und sind auf meine Fragen und Wünsche eingegangen. Perfekter Service, der nicht bei jedem Online-Shop selbstverständlich ist. Danke!
Mel
&nbsp|&nbsp
2021-02-26 09:14:54
---
Net mijn jurkje binnen, past perfect.
Leuk met witte sneakers en jeansjack en ook met rode pumps en rood riempje.
In love ❤️
Surya
&nbsp|&nbsp
2021-01-23 20:38:11
---
en
Great dress that unfortunately didn't fit well enough
The fabric is sturdy yet stretchy, the shoulders and total length are perfekt. Unfortunately, the waistline of the dress was 4cm higher than my natural waist (I am 1,74m). The bodice was too short for me. I had to return it.
Heike
&nbsp|&nbsp
2020-08-10 18:50:20
---
Wat een prachtige jurk met fantastisch wijde rok. De stof is stevig, lichte stretch. Zit fijn. Supervrouwelijk model. Ik twijfelde erg over de maat, maar in de reviews las ik dat het model ruim viel. Daardoor durfde ik de S te bestellen en die zit inderdaad prima. De eerste complimenten zijn al binnen! Kortom: blij, blij, blij.

Toevoeging: de taille valt hoog!
Ingrid Tijsen
&nbsp|&nbsp
2020-07-10 13:05:08
---
Ich habe diese zwei Kleider in Größe S gekauft, welches perfekt an der Taille sitzt, der Stoff ist fest und die Kleider geben genug Platz für eine etwas größere Oberweite. Ich bin 1.77m und die Kleider gehen mir bis kurz über's Knie.

Der einzige Minuspunkt ist der Gürtel, der bei dem gelben Kleid keine Löcher hat und dadurch ständig aufgeht, wenn man sich bspw hinsetzt oder bewegt (und man es immer wieder neu "schnüren" muss).
Thabile
&nbsp|&nbsp
2020-06-30 19:41:53
---
Dit is absoluut mijn favoriete jurk. Prachtige pasvorm, mooie stevige stof met een beetje stretch, katoen: ideaal.

Ik heb inmiddels vier kleuren.

Enige nadeel: bij sommige kleuren zit een riempje zonder gaatjes. En dat blijft niet goed zitten, is echt heel vervelend. Echt goed op letten.
Maar verder: ideale jurk!

Karen
&nbsp|&nbsp
2020-06-28 13:44:32
---
Echt fijn om een jurk te vinden van katoen, zit comfortabel en voel me er helemaal mee in mijn nopjes. Het enige minpunt van deze jurk is dat de riem niet vast gezet kan worden, deze glipt dus met zitten/staan continue open.
Dewi
&nbsp|&nbsp
2020-06-25 16:18:47
---
nl
Wat een heerlijke jurk!
Heb net de jurk binnen, en natuurlijk meteen aan getrokken. Wat een fijne jurk en wat een fijne stof. Hij valt precies goed! Ik ben er helemaal blij mee. En natuurlijk weer leuke extra kadootjes erbij verpakt! Dankjewel voor de vlotte levering en goede service!
Patricia Jongman
&nbsp|&nbsp
2020-04-29 15:18:12
---
Wonderful swing dress, pretty colour and very good quality fabric and tailoring.
Irene
&nbsp|&nbsp
2022-06-14 18:58:52
---